Labor Day Quotes That Honor Hard Work
Check out these awesome Labor day quotes to inspire you this holiday.
Labor Day is a national holiday in the United States celebrated on the first Monday in September to honor and recognize the value of hard work.
Labor day stands to represent the American labor movement and the persistent work and contributions of laborers to the development and achievements of the United States.
The good news is – whatever you are doing this Labor Day weekend, these inspirational quotes will make sure your day of rest is more memorable than ever.
25 Inspirational Labor Day Quotes
"Inspiration usually comes during work, rather than before it." 
– Madeleine L'Engle
"Pleasure in the job puts perfection in the work."
— Aristotle
"Just try new things. Don't be afraid. Step out of your comfort zones and soar, all right?"
— Michelle Obama
"We often miss opportunity because it's dressed in overalls and looks like work"
― Thomas Edison
"Labor is the only prayer that Nature answers." 
– Robert Green Ingersoll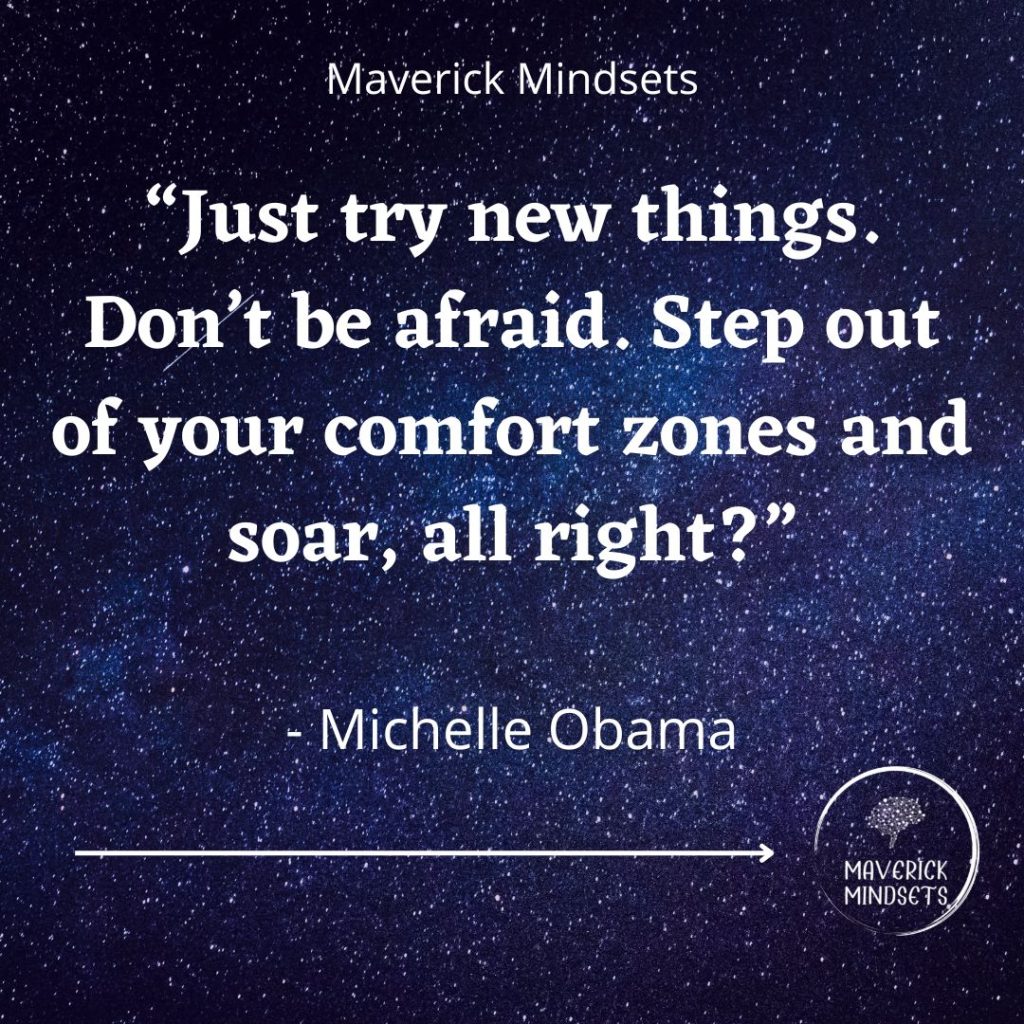 "Do not hire a man who does your work for money, but him who does it for love of it." 
– Henry David Thoreau
 "The big secret in life is that there is no big secret. Whatever your goal, you can get there if you're willing to work." 
— Oprah Winfrey
"Your work is going to fill a large part of your life, and the only way to be truly satisfied is to do what you believe is great work. And the only way to do great work is to love what you do. If you haven't found it yet, keep looking. Don't settle." 
– Steve Jobs
"There is virtue in work and there is virtue in rest. Use both and overlook neither." 
– Alan Cohen
"Be steady and well-ordered in your life so that you can be fierce and original in your work."
― Gustave Flaubert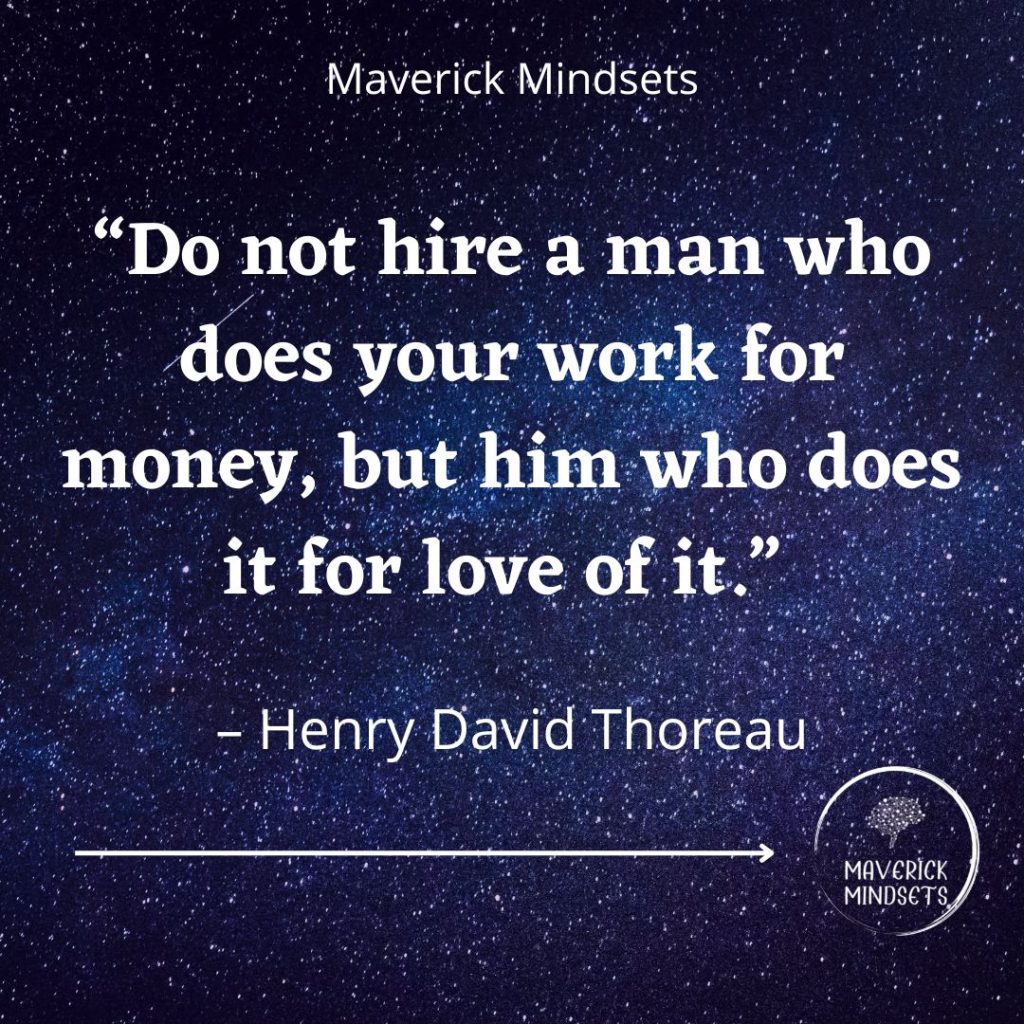 "The road to success and the road to failure are almost exactly the same." 
— Colin R. Davis
"When you put a lot of hard work into one goal and you achieve it, that's a really good feeling."
— Derek Jeter
"I used to work extremely hard and didn't really achieve a lot of tangible things. But when I started working extremely smart, the gates of abundant blessings opened up for me." 
— Edmond Mbiaka
"Don't wish it were easier. Wish you were better." 
— Jim Rohn
"Labor is the fabled magician's wand, the philosopher's stone, and the cap of good fortune." 
— James Weldon Johnson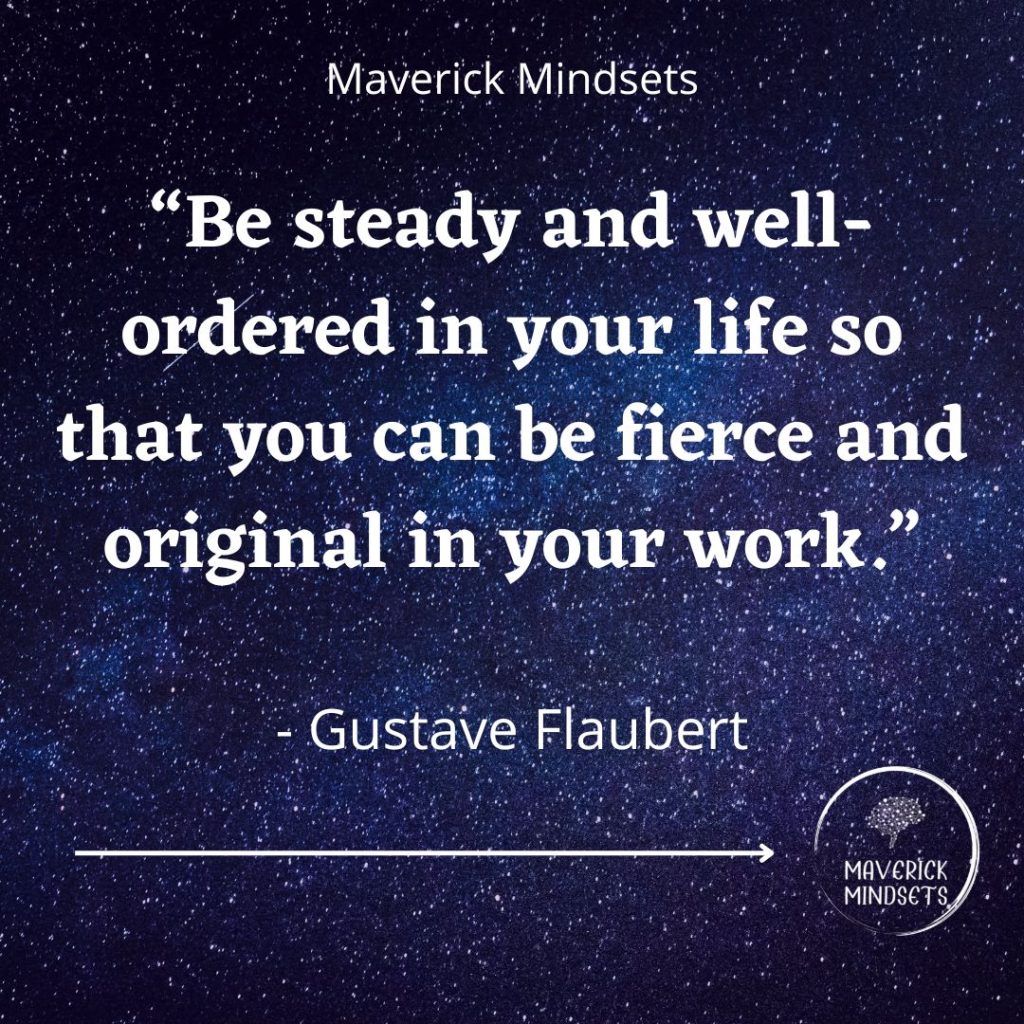 "You don't have to see the whole staircase, just take the first step." 
— Martin Luther King, Jr.
"Don't judge each day by the harvest you reap but by the seeds that you plant." 
— Robert Louis Stevenson
"If I had nine hours to chop down a tree, I'd spend the first six sharpening my axe." 
— Abraham Lincoln
"Our labor preserves us from three great evils — weariness, vice, and want."
― Voltaire
"Without labor nothing prospers." 
– Sophocles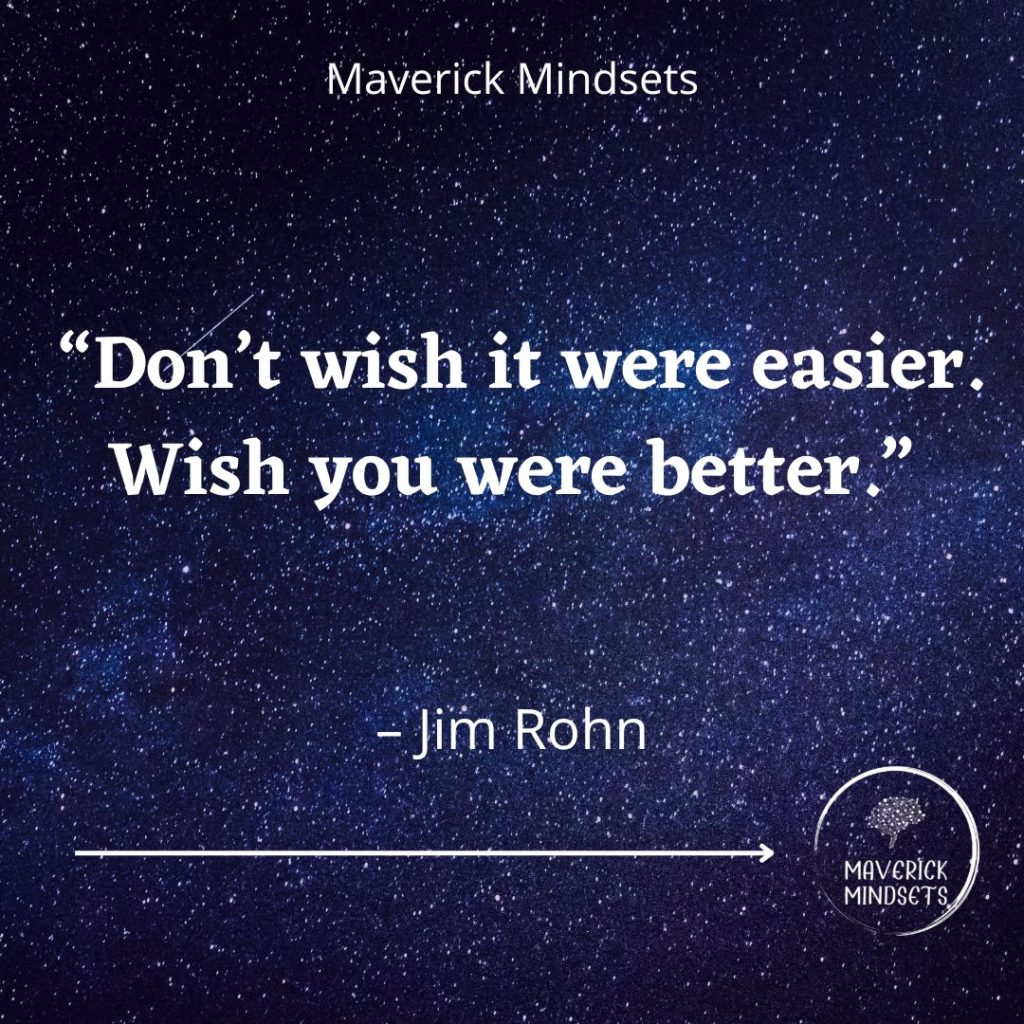 "Your friends will believe in your potential, your enemies will make you live up to it." 
― Tim Fargo
"Without hard work, nothing grows but weeds."
― Gordon B. Hinckley
"The price of success is hard work, dedication to the job at hand, and the determination that whether we win or lose, we have applied the best of ourselves to the task at hand."
 ― Vince Lombardi
"Follow your passion, be prepared to work hard and sacrifice, and, above all, don't let anyone limit your dreams."
— Donovan Bailey
"Labor in this country is independent and proud. It has not to ask the patronage of capital, but capital solicits the aid of labor." 
— Daniel Webster
15 Labor Day Quotes For Hard Work
"No work is insignificant. All labor that uplifts humanity has dignity and importance and should be undertaken with painstaking excellence."  
— Martin Luther King, Jr.
"The only thing that overcomes hard luck is hard work."
— Harry Golden
"No human masterpiece has been created without great labor." 
— Andre Gide
"I'm a great believer in luck, and I find the harder I work, the more I have of it." 
— Thomas Jefferson
"I've heard of nothing coming from nothing, but I've never heard of absolutely nothing coming from hard work."
— Uzo Aduba
"Dare to be honest and fear no labor." 
― Robert Burns
"If you care about what you do and work hard at it, there isn't anything you can't do if you want to."
― Jim Henson
"Nothing ever comes to one that is worth having, except as a result of hard work."
― Booker T. Washington
"If people knew how hard I had to work to gain my mastery, it would not seem so wonderful at all." 
― Michelangelo
"Man is so made that he can only find relaxation from one kind of labor by taking up another." 
― Anatole France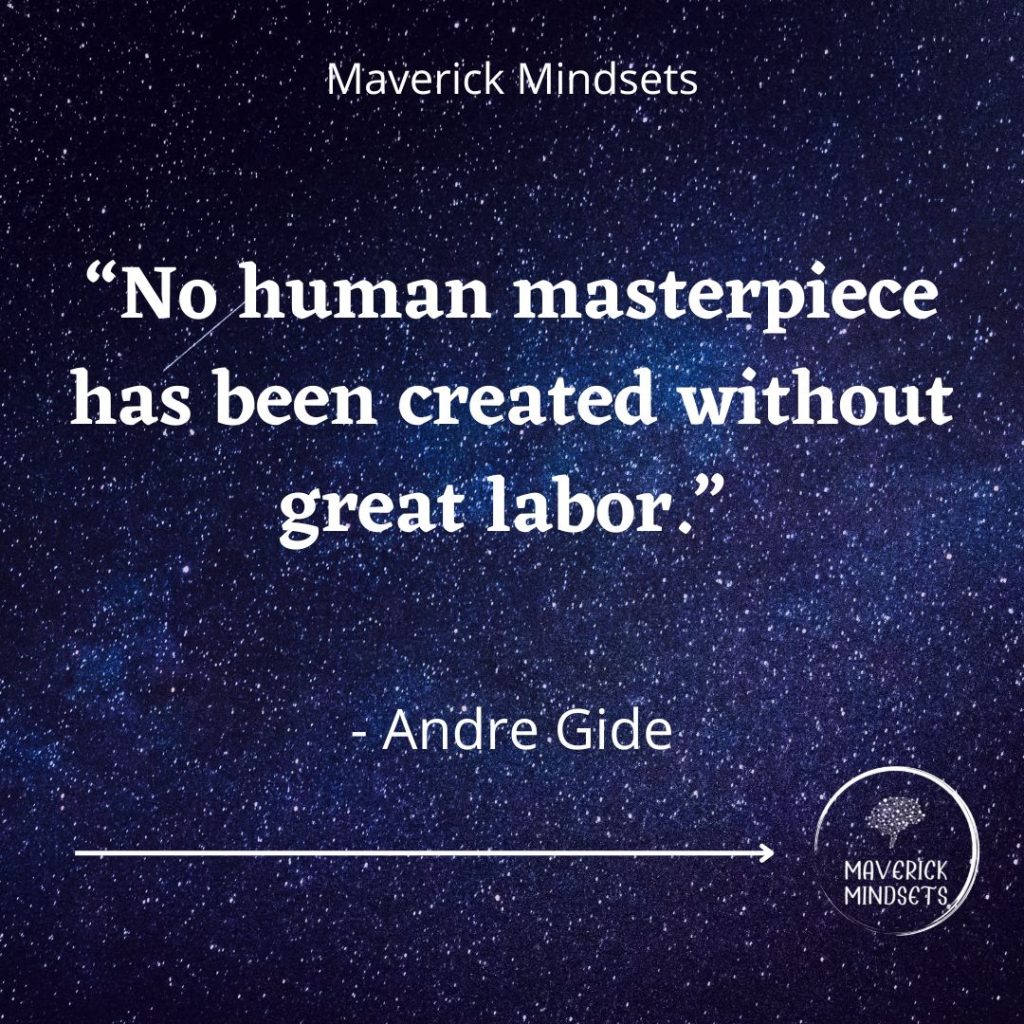 "There is no substitute for hard work."
— Thomas A. Edison
"I've learned from experience that if you work harder at it and apply more energy and time to it, and more consistency, you get a better result. It comes from the work." 
— Louis C.K.
"Work is no disgrace; the disgrace is idleness." 
— Greek Proverb
"As we celebrate Labor Day, we honor the men and women who fought tirelessly for workers' rights, which are so critical to our strong and successful labor force." 
— Elizabeth Esty
"Before the reward there must be labor. You plant before you harvest. You sow in tears before you reap joy." 
— Ralph Ransom
17 Happy Labor Day Quotes
"Choose a job you love, and you will never have to work a day in your life."
— Confucius
"Labor Day means grilling outside!" 
— Katie Lee
"Happiness is the real sense of fulfillment that comes from hard work."
— Joseph Barbara
"If all the cars in the United States were placed end to end, it would probably be Labor Day Weekend."
— Doug Larson
"The dignity of labor depends not on what you do, but how you do it." 
— Edwin Osgood Grover
"Just keep going like crazy and look back when it's over. Otherwise, you just get confused." 
— Cliff Burton
"Don't watch the clock; do what it does. Keep going." 
— Sam Levenson
"Concentrate on your job and you will forget your other troubles."
— William Feather
"To find joy in work is to discover the fountain of youth."
— Pearl S. Buck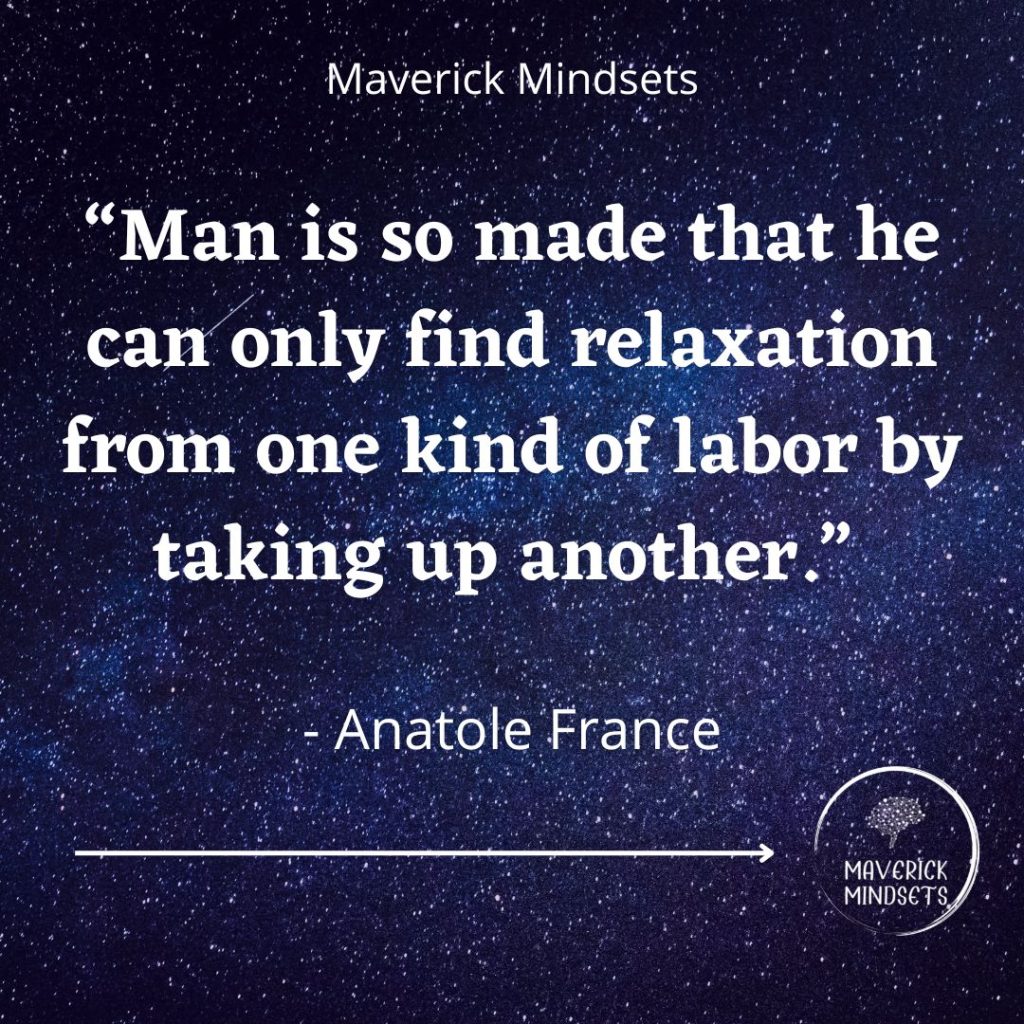 "If you don't burn out at the end of each day, you're a bum."
— George Lois
"The supreme accomplishment is to blur the lines between work and play." 
— Arnold J. Toynbee
"Make your work to be in keeping with your purpose"
— Leonardo da Vinci
"There is precious little hope to be got out of whatever keeps us industrious, but there is a chance for us whenever we cease work and become stargazers." 
— H.M. Tomlinson
"I like work: it fascinates me. I can sit and look at it for hours."
— Jerome K. Jerome
"Nothing will work unless you do." 
— Maya Angelou
"All happiness depends on courage and work."
— Honoré de Balzac
"Without work, men are utterly undone."
— Nevil Shute
19 Labor Day Quotes To Motivate You
"Things may come to those who wait, but only the things left by those who hustle." 
— Abraham Lincoln
"You simply have to put one foot in front of the other and keep going. Put blinders on and plow right ahead." 
— George Lucas
"A hundred times every day, I remind myself that my inner and outer life depend on the labors of other men, living and dead, and that I must exert myself in order to give in the same measure as I have received and am still receiving."  
— Albert Einstein
"No man needs sympathy because he has to work, because he has a burden to carry. Far and away the best prize that life offers is the chance to work hard at work worth doing." 
— Theodore Roosevelt
"It is only through labor and painful effort, by grim energy and resolute courage, that we move on to better things."
— Theodore Roosevelt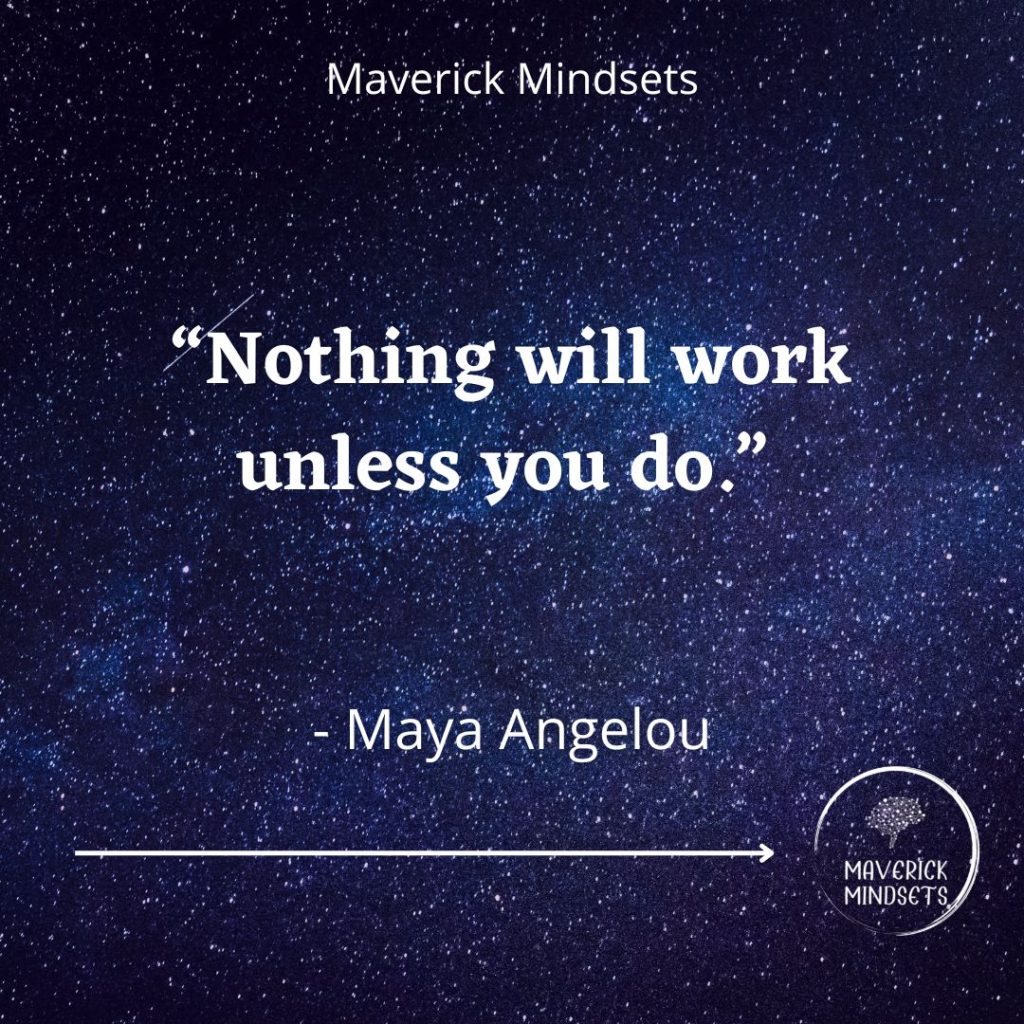 "Be a worthy worker and work will come."
— Amit Kalantri
"All wealth is the product of labor." 
— John Locke
"Without labor, there is no rest, nor without fighting can the victory be won." 
— Thomas a Kempis
"When we strive to become better than we are, everything around us becomes better too." 
— Paulo Coelho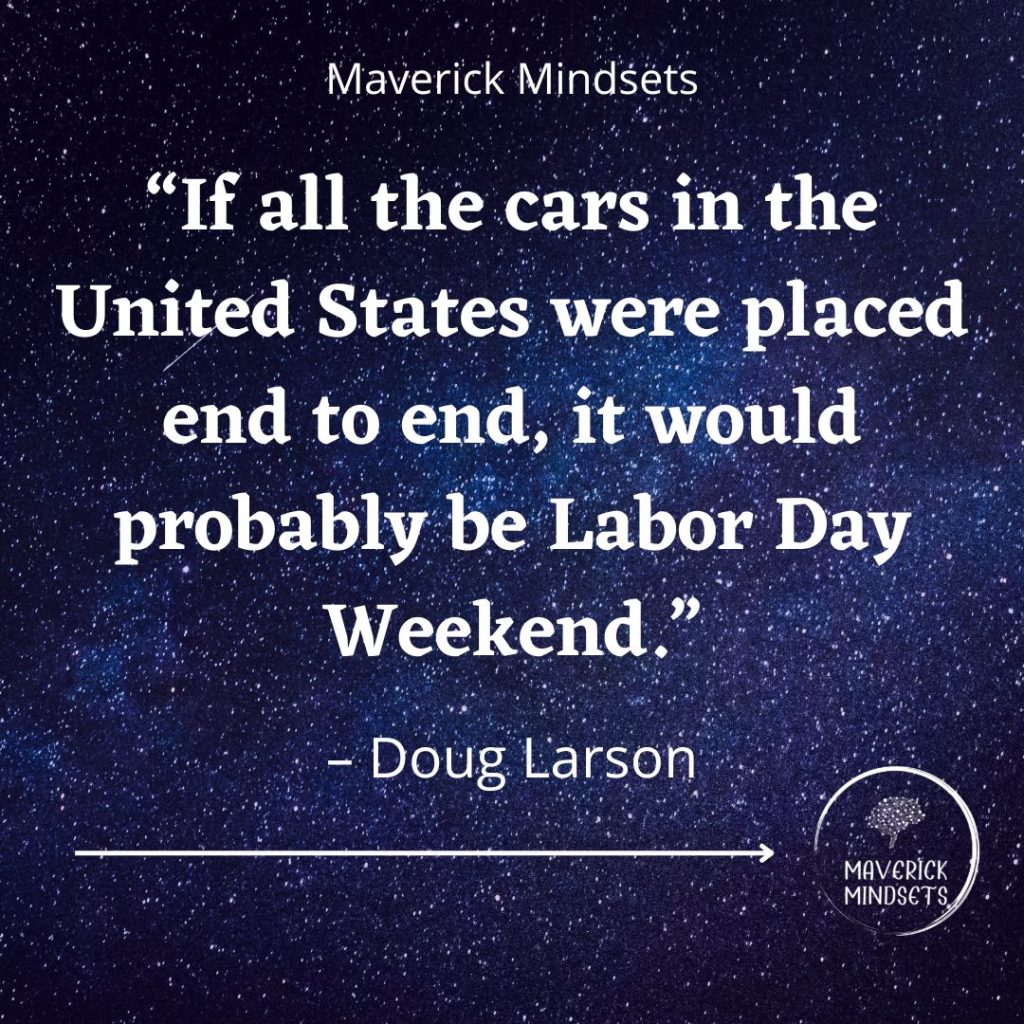 "The world you desire can be won. It exists.. it is real.. it is possible.. it's yours." 
— Ayn Rand
"The difference between ordinary and extraordinary is that little extra."
— Jimmy Johnson
"The question isn't who's going to let me; it's who is going to stop me?" 
— Ayn Rand
"Either you run the day or the day runs you." 
— Jim Rohn
"The only way to achieve the impossible is to believe it is possible." 
— Charles Kingsleigh
"Yesterday's home runs don't win today's games." 
— Babe Ruth
"He who labors diligently need never despair; for all things are accomplished by diligence and labor." 
— Menander
"Employment is nature's physician, and is essential to human happiness." 
— Galen
"Though you can love what you do not master, you cannot master what you do not love." 
— Mokokoma Mokhonoana
"A man is not paid for having a head and hands, but for using them." 
— Elbert Hubbard
15 Labor Day Quotes For Success
"Success is no accident. It is hard work, perseverance, learning, studying, sacrifice and most of all, love of what you are doing or learning to do." 
— Pelé
"It is labor indeed that puts the difference on everything." 
— John Locke
"Genius begins with great works; labor alone finishes them." 
— Joseph Joubert
"Our greatest weakness lies in giving up. The most certain way to succeed is always to try just one more time." 
— Thomas A. Edison
"If you cannot do great things, do small things in a great way." 
— Napoleon Hill
"Labor Day is devoted to no man, living or dead, to no sect, race or nation." 
— Samuel Gompers
"Do the hard jobs first. The easy jobs will take care of themselves." 
— Dale Carnegie
"The man who moves a mountain begins by carrying away small stones." 
— Confucius
"Work isn't to make money; you work to justify life." 
— Marc Chagall
"I love deadlines. I love the whooshing noise they make as they go by."
— Douglas Adams
"It doesn't matter how great your shoes are if you don't accomplish anything in them." 
— Martina Boone
"A man is not idle because he is absorbed in thought. There is visible labor and there is invisible labor."
— Victor Hugo
"Without ambition one starts nothing. Without work one finishes nothing. The prize will not be sent to you. You have to win it." 
— Ralph Waldo Emerson
"Whatever you want to do, if you want to be great at it, you have to love it and be able to make sacrifices for it."
— Maya Angelou
"The quality of a person's life is in direct proportion to their commitment to excellence, regardless of their chosen field of endeavor." 
— Vince Lombardi
July Quotes To Make Your Heart Smile ADD TEXT ADD TEXT 6 July Quotes For Reflection "I have lived pain, and my life can tell:
Read More »
Fitness Quotes That Will Get You Going Motivational quotes offer you the best words of encouragement imaginable. Whether this is your first step towards a
Read More »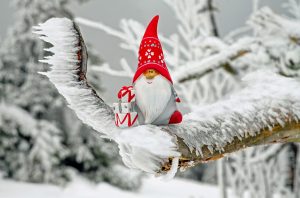 The Ultimate Collection of Christmas Quotes Are you ready for the ultimate collection of Christmas quotes to get you in the mood this holiday season?
Read More »
77 Gurren Langann Quotes To Challenge Society As power quotes go – this is the ultimate. Break down the walls of what society expects you
Read More »
Powerful Latin quotes about strength 2022 Ancient Rome is responsible for some pretty badass Latin quotes about strength, and the Latin language has been giving
Read More »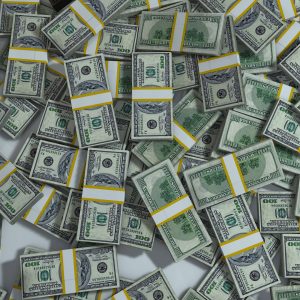 5 Tips for contacting rich people for money Have you ever wondered how to contact millionaires for money or advice?  When researching for this article
Read More »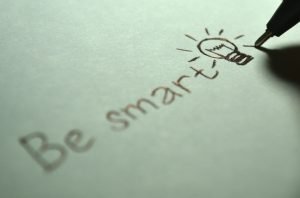 motivational mindset Monday quotes It's no secret that Monday is for many, the hardest day of the week by far, which is why you need
Read More »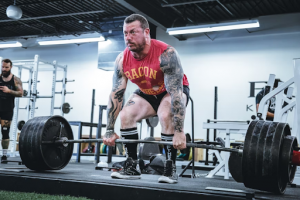 The Ultimate Weightlifting and Bodybuilding Motivation If you're looking for motivational lifting quotes to crush your weight training sessions, you are in the right place.
Read More »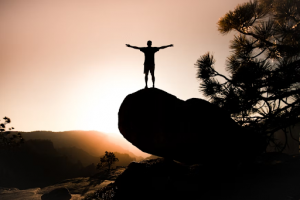 Motivational Wednesday Quotes To Get You Through Motivational Wednesday quotes to get you over the hump! It is another winning Wednesday when we all know
Read More »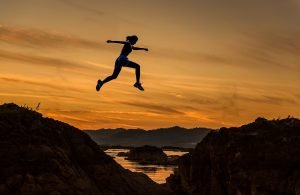 Inspirational Quotes and Bible Verses You might be preparing hard for a big sporting event, needing motivation, or seeking guidance on how to remain humble
Read More »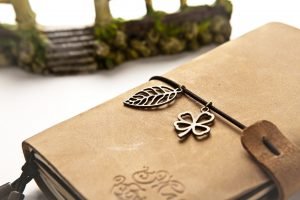 Creative and fun Journal writing Prompts for Teens These journal prompts for teens are a great way to capture your thoughts and express yourself in
Read More »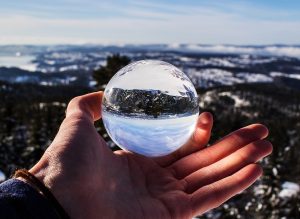 Top 105 Growth Mindset Quotes Are you looking to take the first step towards building your own growth mindset? Searching for inspiring quotes from successful
Read More »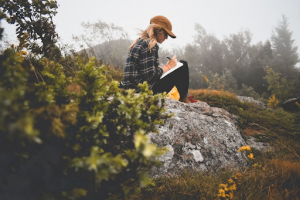 Reduce Your Anxiety and Depression with Journal Writing Journaling is not only a great way of organising your thoughts onto paper, but it also has
Read More »
The Ultimate Collection of March Quotes As we approach the third month of the year, winter is still clinging on but spring is in the
Read More »
The Best February quotes for 2023 January is in the rear view and February is here! It might not be the most glamorous month in
Read More »
159 Quotes About Resilience And Overcoming Adversity Immerse yourself in 159 powerful resilience quotes, to give you the inspiration and confidence to tackle life's difficult
Read More »