105 Songs About drugs, alcohol and substance abuse
Music speaks to all of us in different ways and is undoubtedly linked to effecting our mood and behaviours, but songs about addiction and recovery are even more powerful.
Whether that's listening to upbeat songs while we hit the gym, love ballads to reflect on a relationship, or uplifting songs to help pull us out of a particularly low mood.
This list of songs about addiction and recovery can speak to everyone too, regardless of whether we have lived those experiences ourselves.
Through each artist's talent, honesty and raw portrayals of the damage they have either experienced first-hand, or witnessed in other people's substance use disorders, these popular songs send a powerful message and cautionary tale about drink and drug use, to anyone who listens to them.
10 Moving Songs About Addiction And Recovery
1. 'Otherside' - Macklemore X Ryan Lewis
'Otherside' is a story by Macklemore (Ben Haggeryty's) personal life, sharing his experiences with addiction and drug abuse. In this heart-felt track, he pleads with his fans, begging them to learn from his own mistakes. 
Ben's past was rife with addiction, he is open and honest about living in his parents basement at the age of 25, only being driven by getting more drugs each day, a level of honesty that we rarely find in famous musicians.
2. 'Sober' - Kelly Clarkson
This song was written by Kelly Clarkson in 2007.
Although Kelly herself is not an alcoholic, she uses alcohol addiction as a metaphor for the addictions that we can all face in day-to-day life. 
'Sober' tells the story of a woman who is 3-months sober, on her journey to addiction recovery, removing the negative influences and people from her life so that she can concentrate on her own health and well-being, a message that many listeners could no doubt benefit from!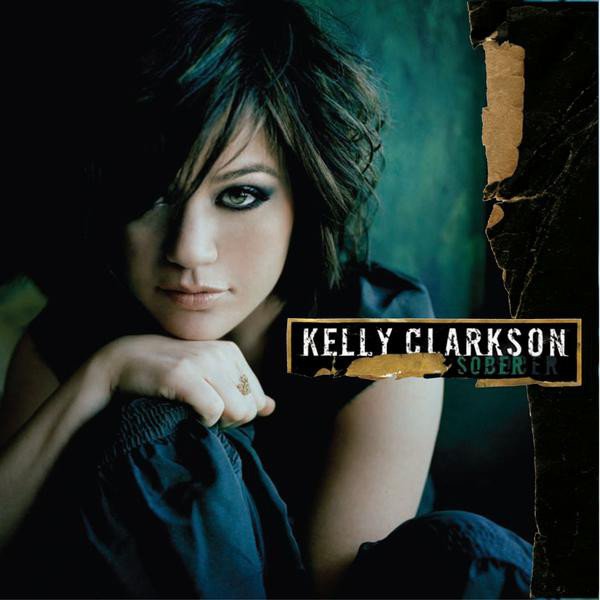 3. 'Rehab' - Amy Winehouse
Arguably one of the most iconic addiction songs of all time, 'Rehab', is about the singer's relationship with alcohol. 
Written in 2006, this hit is focused on the denial of a present addiction and alcohol abuse, insisting that her relationship with drink isn't that bad and that she drinks through fear of a pending break-up of a romantic relationship with her soulmate – a story that you can watch play-out in the music video. 
This song was inspired by a visit to rehab by Amy Winehouse for her addiction treatment, which lasted just 15 minutes, which she did to show her record label at the time that she attended. 
Tragically, Amy Winehouse died of alcohol poisoning in 2011 at the age of just 27.
Rolling Stone magazine named this one of their 'Greatest Songs of all time', and if you've heard it, it's not hard to see why.
Two of the early lyrics, 'Wake me when the shakes are gone' and 'call me when it's over and myself has re-appeared' really do set the scene for this emotional and heartfelt song. 
As a recovering addict, the singer is very open and honest about her drink and drug addictions, with the chorus saying how she is 'not sober anymore'.
Demi Lovato apologizes to her parents, her fans and lastly in the song, to herself.
5. 'It's Been Awhile' - Staind
In this 2001 powerful song, the singer is speaking to an old love who he hurt during tough times, with his addictions and is apologizing.
'It's been a while is the repeating theme in the song. A while since he did not depend on drink and drugs, a while since he could stand alone without a drink.
A powerful and gritty track, with relatable themes, even for those without an alcohol problem or addiction.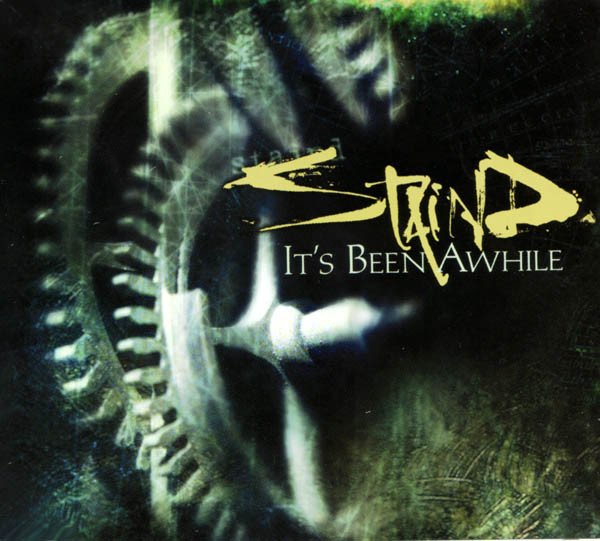 6. 'The Needle and The Damage Done' - Neil Young
Released in 1972, this song is backed throughout with acoustic guitar and describes the damage caused by heroin addiction. 
In the song's lyrics, Neil Young talks about a close friend he lost through a drug overdose and the 'damage done.' 
"I caught you knockin' at my cellar door
I love you, baby, can I have some more?
Ooh, ooh, the damage done
I hit the city and I lost my band
I watched the needle take another man
Gone, gone, the damage done
I sing the song because I love the man
I know that some of you don't understand
Milk blood to keep from running out
I've seen the needle and the damage done
A little part of it in everyone
But every junkie's like a settin' sun"
7. 'Under The Bridge' - Red Hot Chili Peppers
This is no doubt a standout song of the 20th Century, with a guitar riff that has been covered many times since. 
Lead singer, Anthony Kiedis talks about drug addictions he has been facing for a large part of his life. 
'I don't ever wanna feel like I did that day, take me to the place I love, take me all the way', a poignant reflection by the singer on his experience of drugs.
This power ballad, released in 1993, describes the desperation of a life of personal pain, drugs, and sin.
The narrator talks about how he 'lost his grip' and surrounded himself by the wrong people, finding it hard to see a way out of the life he was living.
There is a positive tone to the song, as it goes on to say how amazing it feels to finally see a way out and that he is praying for others to find their way through their addictions.
9. 'Recover' - Natasha Bedingfield
In what first seems like a classic love song, the artist speaks to those recovering from addiction.
Uplifting and heartfelt in tone, in this great song, Natasha Bedingfield is saying 'we will recover' and 'the worst is over', pointing to a light at the end of the tunnel, for anyone struggling with their addictions. 
This compelling and truly moving song is undoubtedly relatable by many.
10. 'Sister Morphine' - Rolling Stones
A band that is synonymous with the rock and roll, party lifestyle, Rolling Stones 'Sister Morphine' was partially written by Jagger's then-girlfriend, Marianne Faithfull about her own addiction to Heroin.
The song talks about an ongoing struggle with one of the strongest opioids ever made and takes its place on the album, 'Sticky Fingers,' a whole album based on drug addiction. 
Their album contains both tracks that are uplifting in tone alongside tracks pointing to defeat.
7 Powerful Songs About Addiction And Recovery
1. 'Fallen' - Sarah McLachlan
Such is the power of the song, 'Fallen' was nominated for a Grammy award in 2004. 
Sarah Mclachlan acknowledges that she's made some big mistakes, singing about how she got caught up with the wrong crowd, and admitting she has messed up.
The song is a bid for redemption, as she is determined to find her way back to the right path and beyond her hard times, despite being rejected by her friends, who are embarrassed by her addictions. 
2. 'Master of Puppets' - Metallica
In one of the most iconic Metallica songs, singer James Hetfield writes about his own battles with alcohol and cocaine.
It talks about drugs being the 'Master' and how they soon take control, 'pulling your strings' until you are no longer in control of your own life.
Pain, misery and life crumbling around you, are all referred to in this classic Metallica track, at one point Hetfiled even states that the 'Master' will 'help you die'.  
The song was even preserved in the National Recording Registry by the U.S. Library of Congress.
3. 'Breaking the Habit' - Linkin Park
The first sentence of this Linkin Park song, "memories consume like opening the wound and picking me apart again" sets the scene. 
This fast-paced track explores the struggle of trying to break the habit of addiction and that no matter what they try, it always seems that their "cure" wins the battle every time.
The lyrics portray a constant wrestle between addiction and the bid to free himself from it.
4. 'The A-Team' Ed Sheeran
Ed Sheeran visited a homeless shelter and listened to the life stories of those staying there, following his  visit, he wrote this song in 2011, about a prostitute addicted to heroin. 
The woman in his song has been on the streets since she was 18 and a lifetime of addiction and prostitution is taking its toll on this woman's body and soul. A life that is now a cycle that she cannot break free from.
'Her face seems, slowly sinking, wasting…'
5. 'Circle the Drain' - Katy Perry
This hit song candidly focuses on a former lover's drug-addiction and the strains it put on both of them.
Following its release, several media outlets reported it to have been inspired by her former relationship with Travie McCoy. 
Katy Perry summarized 'Circle the Drain' herself, in an interview with Q Magazine in 2011;
"'Circle The Drain' is about having a boyfriend self-destructing. I have to tell him, 'I'm not your f–king mother! All of the songs are from my diary but what I was really talking about is that 'Mother Syndrome' women have, thinking that we'll be the one to save the person we love, and that's why we stay with them even while they're circling the drain.
At some point it's time to flush or time to s–t and take care of yourself."
In an album that was recorded and produced from the British artists' bedroom, 'Sheila' follows the story of a girl, her friends and their relationship with alcohol, as they spiral into a life of excessive drinking and addiction.
The song refers to a common drinking culture, with some darker undertones of domestic abuse and teenage pregnancy; a cautionary tale that ultimately results in death.
7. 'Save You' - Pearl Jam
Released in 2011, this song is about someone that's trying to save a friend who is battling their addictions.
It's widely believed that 'Save You' was inspired by the real-life struggles and death of Layne Staley, the Alice in Chains singer, but Vedder of Pearl Jam instead indicates that the song was inspired by more than one real-life situation.
"Gonna save you fucker, not gonna lose you
Feeling cocky and strong, can't let you go,
Too important to me

Too important to us, we'd be lost without you
Baby, let yourself fall, I'm right below you now

And fuck me if I say something you don't want to hear
And fuck if you only hear what you want to hear
Fuck me if I care, but I'm not leaving here

You helped me when I was down, I'll help when you're down
Why are you hitting yourself, c'mon hit me instead…"
More Songs About Addiction and Recovery
18. The Last Fight – Bullet for My Valentine
19. Animal That I Have Become – Three Days Grace
20. Wise Up – Aimee Mann
21. Man On The Rocks – Mike Oldfield
22. Zombie – We As Human
23. Don't Leave Home – Dido
24. Running To Stand Still – U2
25. Smoke! Smoke! Smoke! That Cigarette – Tex Williams
26. Medicine – Biffy Clyro
27. Habit – Pearl Jam
28. Starting Over – Macklemore and Ryan Lewis
29. Wine Into Water T. – Graham Brown
30. Captain Jack – Billy Joel
31. Powder Blue – Elbow
32. One Day At A Time – Joe Walsh
33. John Doe – B.o.B (featuring Priscilla)
34. What I Can't Put Down – Jon Pardi
35. That Smell – Lynyrd Skynyrd
36. It Don't Matter – Rehab
37. Demons – Kenny Chesney
38. Monkey – George Michael
39. My Deliverer – Mandisa
40. Stone Cold Sober – Brantley Gilbert
41. Hurt – Johnny Cash
42. Hot Beer and Cold Women – Randy Houser
43. Whiskey on My Breath – Love and Theft
44. Sober – P!nk
45. Drugs Or Jesus – Tim McGraw
46. You Found Me – The Fray
47. She Talks To Angels – The Black Crowes
48. Song To Say Goodbye – Placebo
49. Devil In a Bottle – Lynyrd Skynyrd
50. Gin Bottle Blues – Lightnin' Hopkins
51. Waiting Around to Die – Townes Van Zandt
52. The Moonshiner – Uncle Tupelo
53. Bleeding Me – Metallica
54. The Real You – Three Days Grace
55. Painkiller – Three Days Grace
56. Drug Dealer – Mackelmore (featuring Ariana DeBoo)
57. Lithium – Nirvana
58. Down a Hole – Alice in Chains
59. Hate Me – Blue October
60. Drinkin' Problem – Midland
61. Wasted – Carrie Underwood
62. Heavy – Linkin Park
63. Oxycontin Blues – Steve Earle
64. Recovery – James Arthur
65. S.O.B. – Nathaniel Rateliff & The Night Sweats
66. Another Empty Bottle – Katy McAllister
67. Hey, You Got Drugs? – Tove Lo
68. Cheap Whiskey – Martina McBride
69. Drug Addiction – Colicchie
70. Save Me From Myself – Brian "Head" Welch
71. Relapse – Anna Clendening
72. Lost Love and Addiction – Hollohan
73. You Don't Get Me High Anymore – Three Days Grace
74. If I Drink This Beer – Nashville Cast (featuring Chris Carmack & Will Chase)
75. Bottom of a Bottle – Smile Empty Soul
76. Drugs or Me – Jimmy Eat World
77. The Drugs Don't Work – The Verve
78. Don't Wait for Me – Josh Garrels
79. Who I am Hates Who I've Been – Relient K
80. Breaking the Habit – Linkin Park
81. HELP – Papa Roach
82. The Man I Was – Lucero
83. Sober Saturday Night – Chris Young (featuring Vince Gill)
84. Down Where the Drunkards Roll – Richard and Linda Thompson
85. Needle of Death – Bert Jansch
86. God of Wine – Third Eye Blind
87. Nutshell – Alice in Chains
88. Life by the Drop – Stevie Ray Vaughn
89. Bloodstream – The Chainsmokers
90. I Surrender – The Adverts
91. Miracle – Rise Against
92. Habits (Stay High) – Tove Lo
93. Against Me – Thrash Unreal
94. Water in His Wine Glass – Maddie & Tae
95. Heaven Was a Drink of Wine – Merle Haggard
96. Runaway –  Ed Sheeran
97. Sober – Tool
98. Life in the Fast Lane – Eagles
99. Tightrope – Stevie Ray Vaughan & Double Trouble
100. Baker Street – Gerry Rafferty
101. Wall of Denial – Stevie Ray Vaughan & Double Trouble
102. You Can Count on Me – Trophy Eyes
103. Addiction – Counterfeit
104. Chemical Prisoner – Falling in Reverse
105. Workin' On – Colt Ford
159 Quotes About Resilience And Overcoming Adversity Immerse yourself in 159 powerful resilience quotes, to give you the inspiration and confidence to tackle life's difficult
Read More »
159 Quotes About Resilience And Overcoming Adversity Immerse yourself in 159 powerful resilience quotes, to give you the inspiration and confidence to tackle life's difficult
Read More »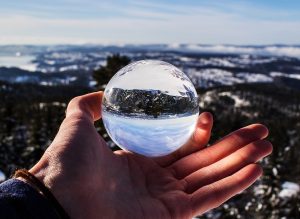 Top 105 Growth Mindset Quotes Are you looking to take the first step towards building your own growth mindset? Searching for inspiring quotes from successful
Read More »
The best ways to make legit money as a teenager If you're a teenager and you're looking for ways to make some cash then don't
Read More »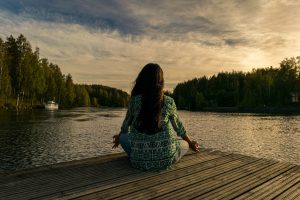 The Best Mindfulness Quotes to Help You Achieve Tranquillity 10 Best Mindfulness Quotes "Mindfulness isn't difficult, we just need to remember to do it." —
Read More »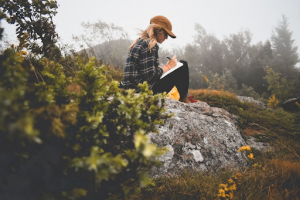 Reduce Your Anxiety and Depression with Journal Writing Journaling is not only a great way of organising your thoughts onto paper, but it also has
Read More »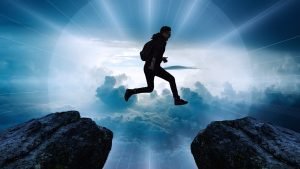 The Ultimate Collection Of Quotes On Risk Taking Many people tried to write down the meaning of risk and how it can help you achieve
Read More »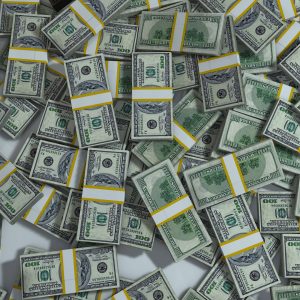 5 Tips for contacting rich people for money Have you ever wondered how to contact millionaires for money or advice? When researching for this article
Read More »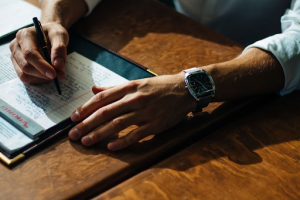 Journal Prompts For Men – Enhance Your Journaling Sometimes there is so much noise in our own minds, that a good idea will come and
Read More »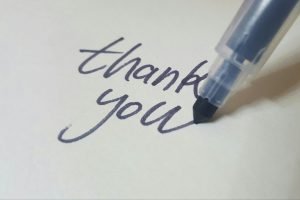 Daily Gratitude Prompts – To Get More Out Of Life Daily gratitude Journal Prompts are a simple pleasure that can have huge positive effects on
Read More »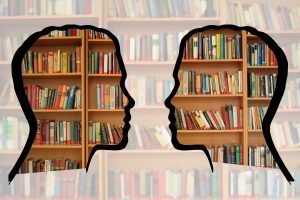 37 Books That Will Turn Your Life Around Don't you find it frustrating when you're desperately hunting for a truly inspiring and life changing book,
Read More »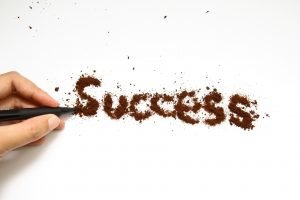 What is personal development and why does it matter? Are you interested in finding out about what personal development means?  Maybe the term has been
Read More »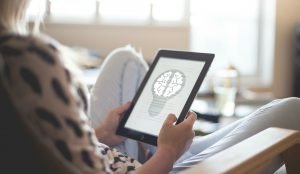 How to Develop A Growth mindset For Success An interest in personal development is a trait that links all successful people but how do we
Read More »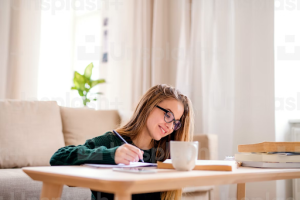 Creative And Fun Journal Writing Prompts For Teens These journal prompts for teens are a great way to capture your thoughts and express yourself in
Read More »
105 Songs About drugs, alcohol and substance abuse Music speaks to all of us in different ways and is undoubtedly linked to effecting our mood
Read More »