159 Quotes About Resilience And Overcoming Adversity
Immerse yourself in 159 powerful resilience quotes, to give you the inspiration and confidence to tackle life's difficult times head on! 
Life is full of ups and downs and, at times, can be cruel and unrelenting.
Along with all of the good, we all have personal struggles to face along the way.
Sometimes, all it takes is a quiet word in our ear, giving us the strength to rise up to our challenges and look them square in the eye.
10 Overcoming Difficult Times Quotes
"We develop our character muscles by overcoming challenges and obstacles"
– Stephen Covey
"The greater the obstacle, the more glory in overcoming it"
– Moliere
"A smooth sea never made a skillful sailor"
– African Proverb 
"Those who don't know how to suffer are the worst off. There are times when the only correct thing we can do, is to bear out troubles until a better day"
– Deng Ming-Dao
"People are always blaming their circumstances for what they are. I don't believe in circumstances. The people who get on in this world are the people who get up and look for the circumstances they want, and if they can't find them, make them"
– George Bernard Shaw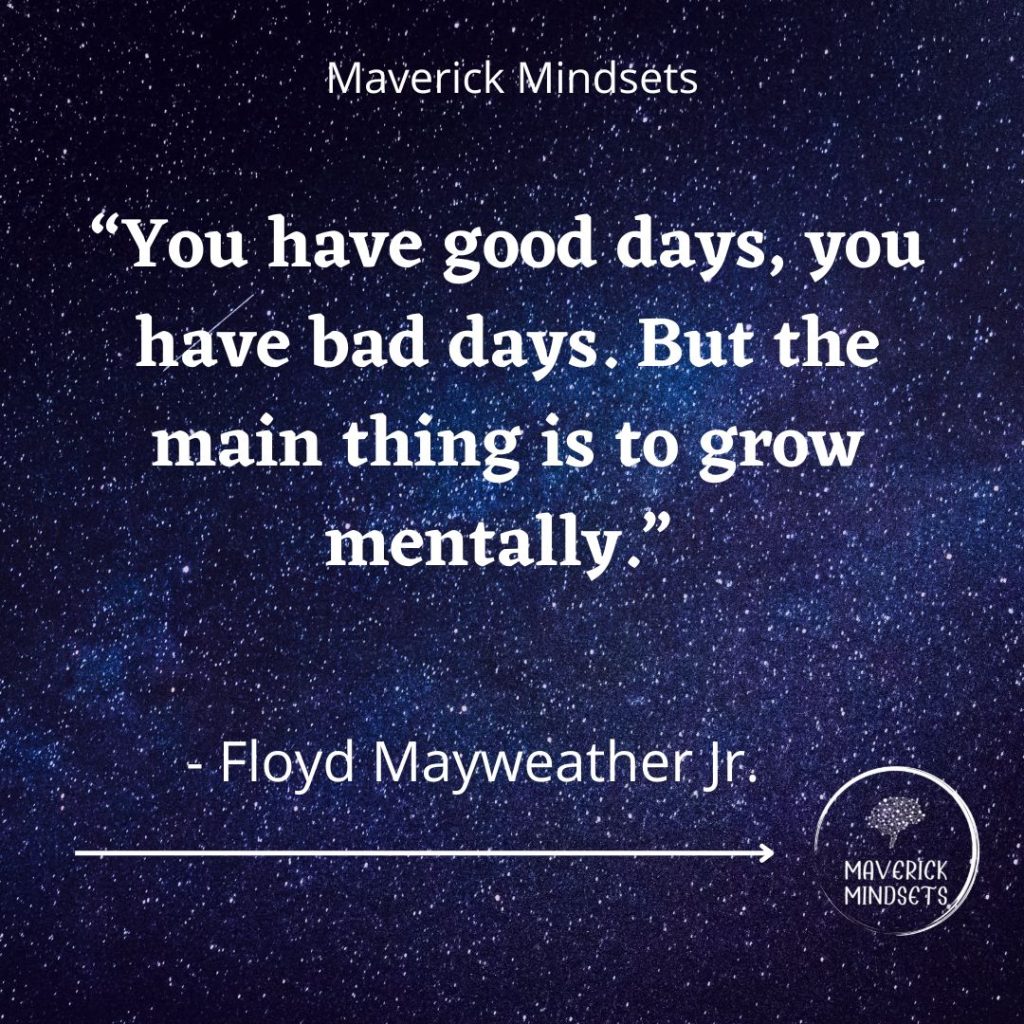 "A hero is an ordinary individual who finds the strength to persevere and endure in spite of overwhelming obstacles"
– Christopher Reeve
"If you find a path with no obstacles, it probably doesn't lead anywhere"
– Frank A Clark
"We must accept finite disappointment, but we must never lose infinite hope"
– Martin Luther King
"He knows not his own strength, who hath not met adversity"
– William Samuel Johnson 
"The greatest glory in living lies not in never falling, but in rising every time we fall"
– Nelson Mandela
"The best thing to hold onto in life is each other"
– Audrey Hepburn 
"Sometimes the best things in life are the things you never see coming"
– Buffy Andrews
"The best things in life aren't things"
– John Ruskin
"The best thing about existence is that any moment in time can be a point of beginning to anything! In other words, every moment of our life holds a key for the unknown or the closed doors of new paths!"
– Mehmet Murat ildan
"The best things in life are simple, abundant, and free"
– Debasish Mridha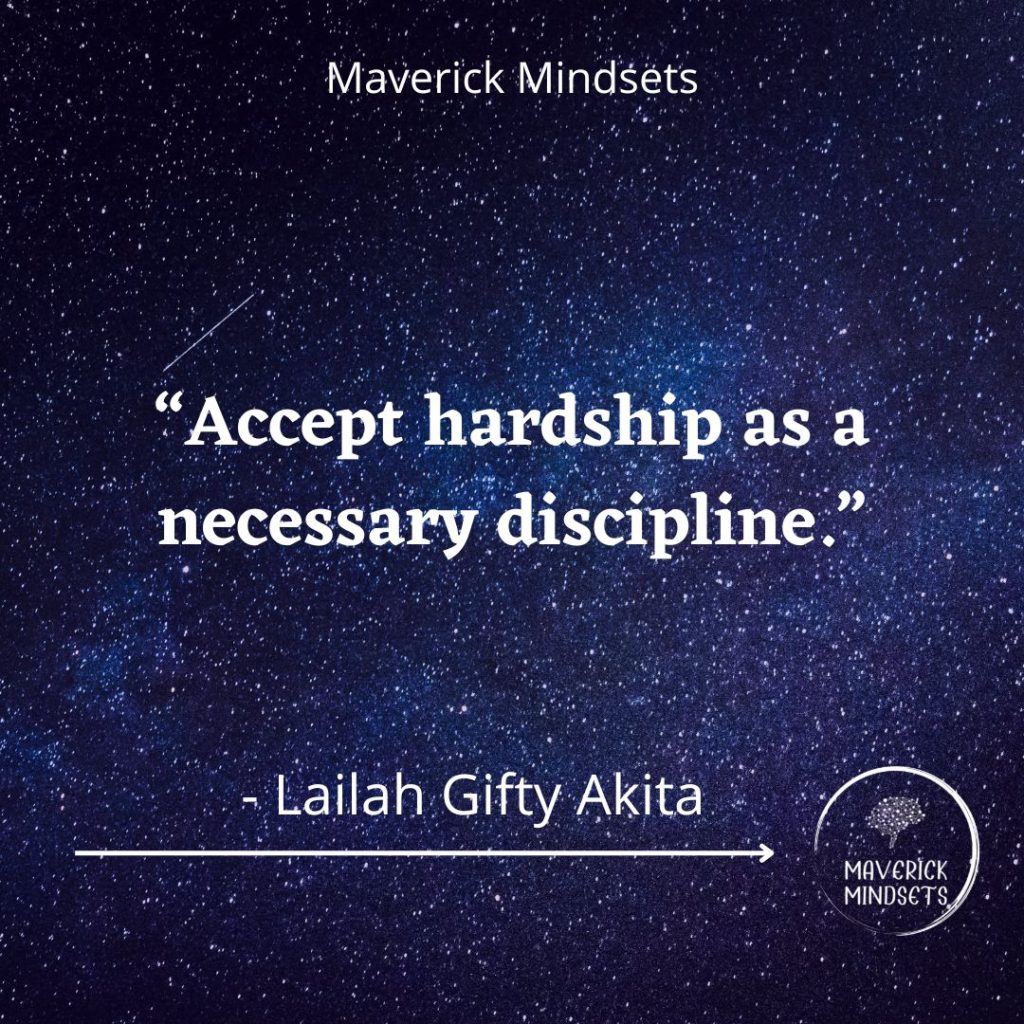 "Very rarely do the best things in life fall into our laps; we have to work for them"
– Emilyann Girdner
"The best things in life are often waiting for you at the exit ramp of your comfort zone"
– Karen Salmansohn
"I have been told the best things in life are free. I found them very expensive"
– E.A Bucchianeri
"The best thing about telling the truth is that you don't have to remember what you said"
– Samudragupt Naik
"Sometimes the best thing you can do is not think, not wonder, not imagine, not obsess, just breathe and have faith that everything will work out for the best"
– Author Unknown
15 Maya Angelou Reliance Quotes
"If I am not good to myself, how can I expect anyone else to be good to me?"
"If you're always trying to be normal you will never know how amazing you can be"
"We need much less than we think we need"
"I respect myself and I insist upon it from everybody. And because I do it, I then respect everybody, too"
"Seek patience and passion in equal amounts. Patience alone will not build the temple. Passion alone will destroy its walls"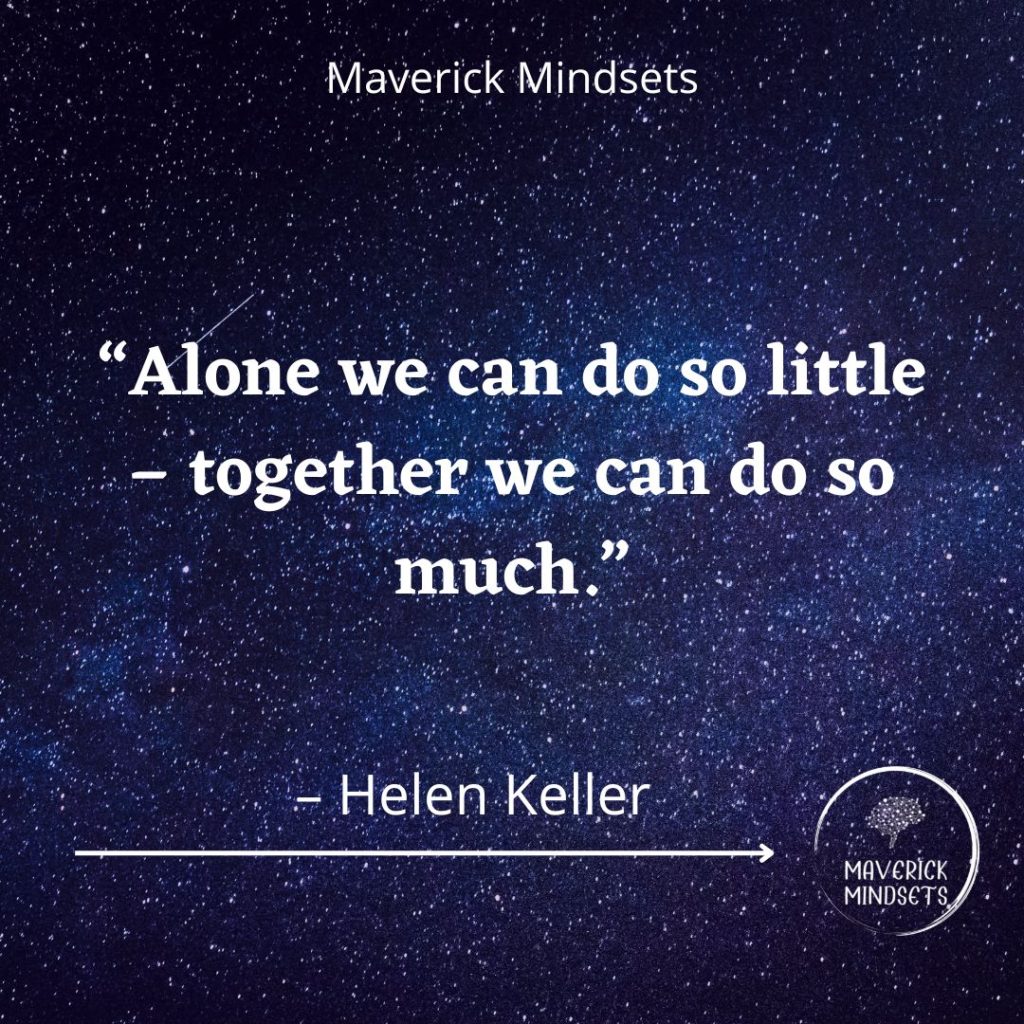 "Never make someone a priority when all you are to them is an option"
"I've learned that people will forget what you said, they will forget what you did, but people will never forget how you made them feel"
"We delight in the beauty of the butterfly, but rarely admit the changes it has gone through to achieve that beauty"
Without courage, we cannot trust any other virtue with consistency. We can't be kind, true, merciful generous or honest"
"I've learned that whenever I decide something with an open heart, I usually make the right decision"
"If you don't like something, change it. If you can't change it, change your attitude"
"I work very hard and I play very hard, I'm grateful for life. And I live it – I believe life loves the liver of it. I live it."
"There is no greater agony than bearing an untold story inside you"
"Have enough courage to trust love one more time and always one more time"
"Hate, it has caused a lot of problems in the world but has not solved one yet"
10 Oprah Winfrey Quotes About Resilience
"Doing your best at this moment puts you in the best place for the next moment"
"Be thankful for what you have; you'll end up having more. If you concentrate on what you don't have, you will never, ever have enough"
"Turn your wounds into wisdom"
"So go ahead. Fall down. The world looks different from the ground"
"True forgiveness is when you can say. "thank you for that experience"
"The great courageous act that we must all do, is the courage to step out of our history and past, so that we can live our dreams"
"Self-esteem comes from being able to define the world in your own terms and refusing to abide by the judgement of others"
"Breathe. Let go. And remind yourself that this very moment is the only one you know you have for sure"
"It doesn't matter who you are, where you come from. The ability to triumph begins with you – always"
"I trust that everything happens for a reason, even when we're not wise enough to see it"
10 Face of Adversity Quotes
"In times of great stress or adversity, it's always best to keep busy to plough your anger and energy into something positive"
– Lee Lacocca 
"Instead of giving up in the face of adversity, you should face it with a positive attitude and smile"
– Anurag Prakash Ray
"True courage is being able to smile in the face of adversity while embracing one's own vulnerability"
– Anonymous 
"When you face adversity, you need to remind yourself that whatever is trying to defeat you could very well what God uses to try and promote you"
– Joel Osteen 
"Persistence in the face of adversity prevents defeat"
– Gail Lynne Goodwin
"Quiver not in the face of adversity for you were born in pain and bred to fight"
– Joshua Cintron 
"In the face of adversity, hope often comes in the form of a friend who reaches out to us"
– Christopher Reeves 
"The wisest among us – the genuine leaders – smile in the face of adversity"
– Robin Sharma 
"A person who smiles in the face of adversity, probably has a scapegoat"
– Stephen Hawking
"When something bad happens, you have three choices, you can let it define you, let it destroy you, or let it strengthen you"
– Dr. Seuss
"Good things happen in your life when you surround yourself with positive people"
– Roy Bennett 
"Good things happen to those who hustle"
– Chuck Noll
"Joy is what happens to us when we allow ourselves to recognise how good things really are"
– Marianne Williamson 
"Good things do not come easy. The road is lined with pitfalls"
– Desi Arnaz 
"When you think positive, good things happen"
– Matt Kemp
"I don't believe that if you do good, good things happen. Everything is completely accidental and random. Sometimes bad things happen to very good people and sometimes good things happen to bad people. But at least if you try to do good things, then you're spending your time doing something worthwhile."
– Helen Mirren 
"That is one good thing about this world…there are always sure to be more springs"
– L.M. Montgomery 
"The good and the bad things are part of life. Accept it. The bad is a learning process, you will surpass it. If you do you will be happy, and it will be a good thing"
– Ann Marie Aguilar
"The best and most beautiful things in the world cannot be seen or even touched – they must be felt with the heart."
– Helen Keller 
"The best things in life are free, the second best things are very expensive".
– Coco Chanel
10 Beautiful People Quotes
"The most beautiful people are those who are truly themselves, and that's what I want to show my fans."
– Madison Beer
"The most beautiful people we have known are those who have known defeat, known suffering, known struggle, known loss and have found their way out of those defeats."
– Elisabeth Kubler-Ross 
"I am so tired of ruggedly handsome heroes . I don't' know too many ruggedly handsome people who are necessarily nice people. In fact, the beautiful people have a big handicap because the rely too much on their appearance and don't bother to become interesting."
– Barbara Mertz 
"There are just some really beautiful people in the world. When you're walking down the street, or you're at a restaurant, someone catches your eye because they have their own look. It goes way beyond what they're wearing – into their mannerisms, the way they smile, or just the way they hold themselves."
– Mary-Kate Olsen
"I do have this belief that we all have a chance to be great, beautiful people, based on how we are raised and our surroundings."
– Rob Lurie
"I love to look at physically beautiful people and obviously others do, too. But there's such a narrow definition of  what that is; the people who are my friends in life, the more I get to know them over the years, the more beautiful they are to me."
– Holly Hunter 
"What Western society teaches us is that if you have enough money, power and beautiful people to have sex with, that's going to bring you happiness. That's what every commercial, every magazine, music, movie teaches us. That's a fallacy."
– Adam Yauch 
"Try to see the beauty in one's soul, and not in one's looks"
– Luffina Lourduraj
"Trust your beauty to shine from your eyes and into the souls that deserve you"
– Melody Carstairs
"You don't have to be born beautiful to be wildly attractive"
– Diana Vreeland
10 Walt Disney Quotes About Resilience
"First, think. Second, dream. Third, believe. And finally, dare"
"If you can dream it, you can do it. Always remember that this whole thing was started by a mouse"
"All our dreams can come true, if you have the courage to pursue them"
"When you believe in a thing, believe in it all the way, implicitly and unquestionably"
"Why worry? If you've done the very best you can, worrying won't make it any better"
"A person should set all his goals as early as he can and devote all his energy and talent to getting there. With enough effort, he may achieve it. Or he may find something that is even more rewarding. But in the end, no matter what the outcome, he will know he has been alive."
"Laughter is timeless, imagination has no age and dreams are forever"
"The best way to get started is to quit talking and begin doing"
"Do a good job. You don't have to worry about the money; it will take care of itself. Just do   your best work – then try to trump it."
"All the adversity I've had in my life, all my troubles and obstacles have strengthened me. You may not realise it when it happens, but a kick in the teeth may be the best thing in the world for you."
10 Helen Keller Resilience Quotes
"Avoiding danger is no safer in the long run than outright exposure. The fearful are caught as often as the bold."
"The only thing worse than being blind is having sight but no vision"
"Life is a succession of lessons which must be lived to be understood"
"I am only one; but I am still one. I cannot do everything, but still I can do something. I will not refuse to do something I can do."
"The best and most beautiful things in the world cannot be seen or even touched. They must be felt with the heart."
"What I'm looking for is not out there, it is in me"
"Optimism is the faith that leads to achievement. Nothing can be done without hope and confidence."
"Alone we can do so little – together we can do so much"
"Although the world is full of suffering, it is full also of the overcoming of it"
"Life is short and unpredictable. Eat the dessert first."
"You need to spend time crawling alone through shadows to truly appreciate what it is to stand in the sun"
– Shaun Hick
"And hard times are good in their own way, too. Because the only way you can achieve true happiness is if you experience true sadness as well. It's all about light and shade. Balance."
– Gabrielle Williams 
"The way I see it, hard times aren't only about money, or drought, or dust. Hard times are about losing spirit, and hope, and what happens when dreams dry up." 
– Karen Hesse
"Accept hardship as a necessary discipline"
– Lailah Gifty Akita
"It is only in our darkest hours that we may discover the true strength of the brilliant light within ourselves that can never, ever, be dimmed."
– Doe Zantamata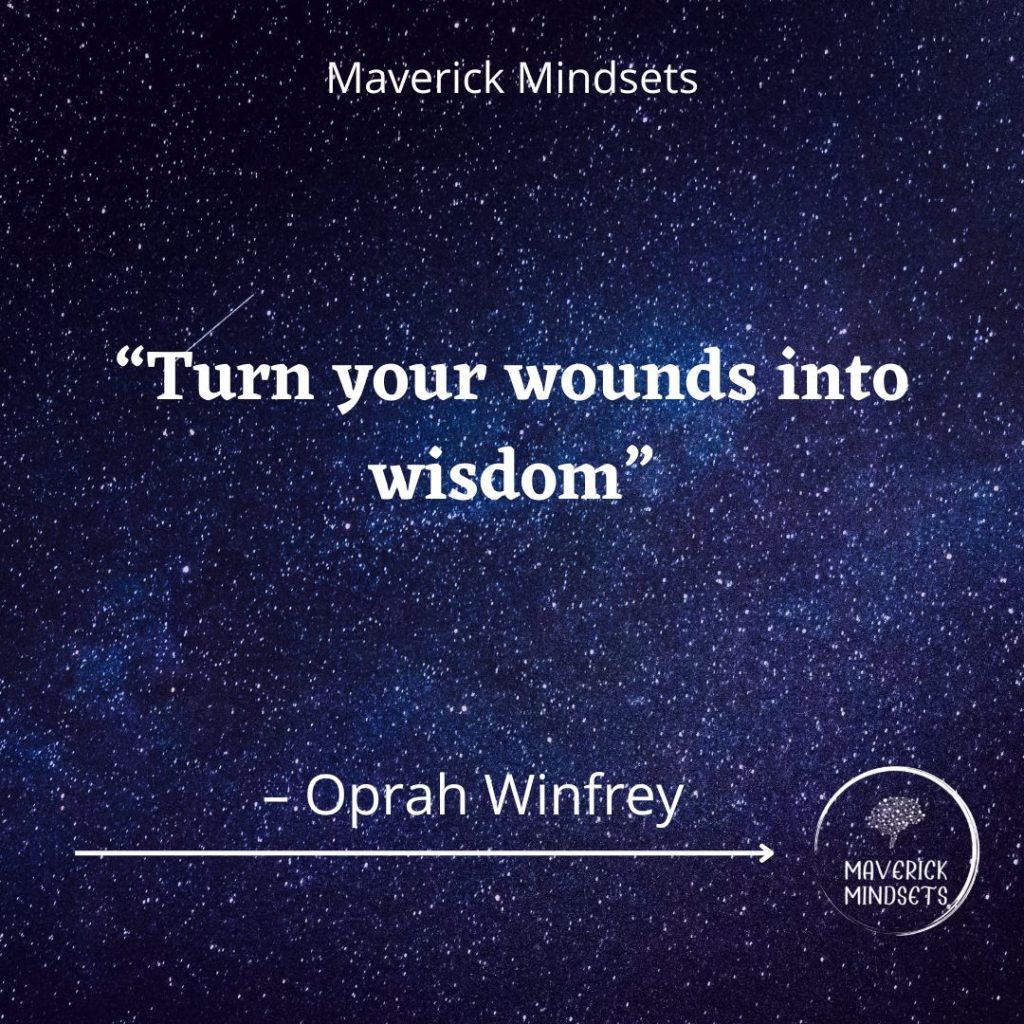 "We should always pray for help, but we should always listen for inspiration and impression to proceed in ways different from those we may have thought of."
– John H. Groberg
"The gem cannot be polished without friction, nor man perfected without trials"
– Chinese Proverb
"Prosperity is a great teacher; adversity is greater. Possession pampers the mind; privation trains and strengthens it"
– William Hazlitt
"The greatest glory in living lies not in never failing, but in rising every time we fail"
– Nelson Mandela
"Every adversity, every failure and every heartache carries with it the seed of an equivalent or a greater benefit"
– Napoleon Hill
"You have good days, you have bad days. But the main thing is to grow mentally."
– Floyd Mayweather Jr.
"When you have a bad day, a really bad day, try and treat the world better than it treated you."
– Patrick Stum
"Maybe it's not about having a beautiful day, but about finding beautiful moments. Maybe a whole day is just too much to ask."
– Anna White 
"I've had the sort of day that would make St. Francis of Assisi kick babies."
– Douglas Adams
"When you're having what you feel like is a "bad day" and then someone comes along out of nowhere and extends to you the simplest of kind gestures, you feel it so deeply within your heart."
– Miya Yamanouchi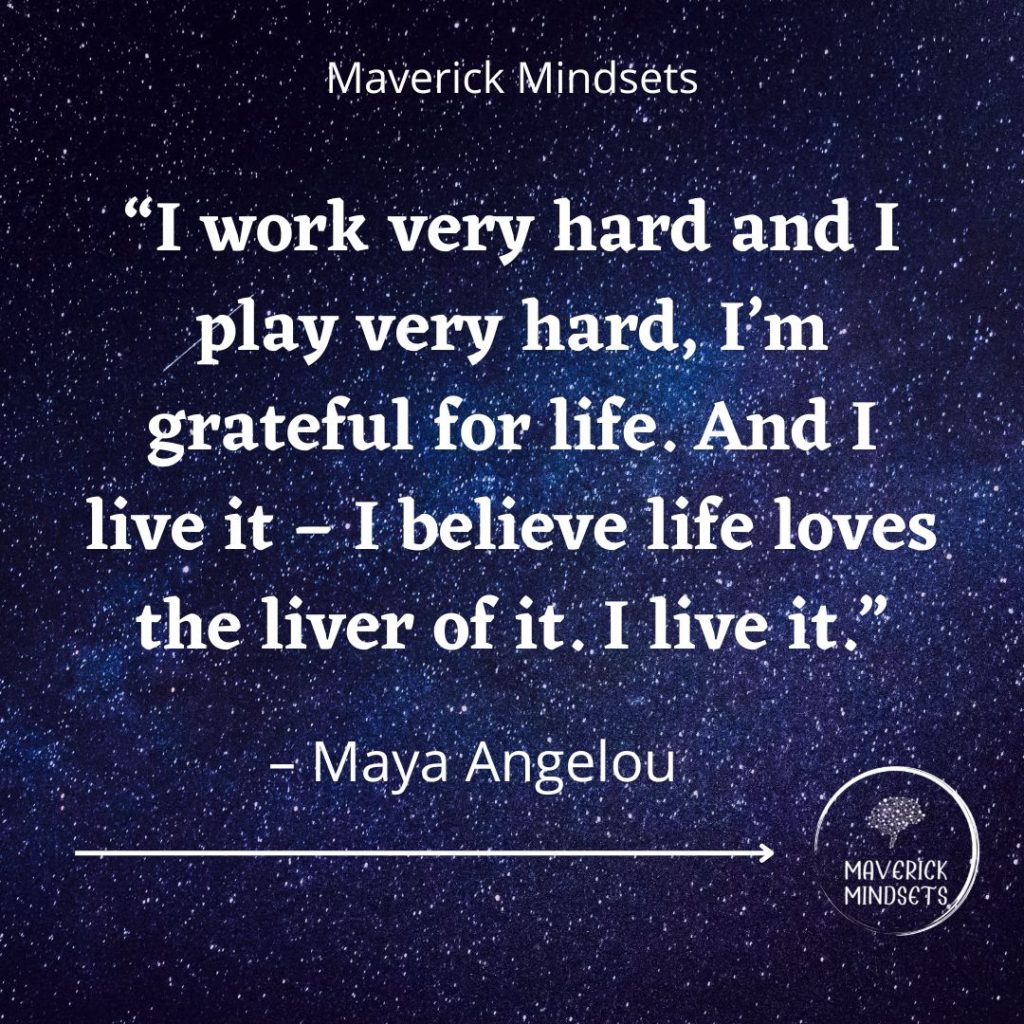 "So you had a bad day. Kick it aside and be grateful for one less bad day to pass through."
– Richelle E. Goodrich
"Many bad days were preceded by a bad night's sleep"
– Mokokoma Mokhonoana
"Dr. Webb says that life is so full of complications and confusion that humans often times find it hard to cope. This leads to people throwing themselves in front of trains and spending all their money and not speaking to their relatives and never going home for Christmas and never eating anything with chocolate in it. Life, he says, doesn't have to be so bad all the time. We don't have to be so anxious about everything. We can just be. We can get up, anticipate that the day will probably have a few good moments and a few bad ones, and then just deal with it. Take it all in and deal as best as we can."
– John Corey Whaley
"A bad day doesn't cancel out a good life. Keep going". 
– Richie Norton
"How was your day?' ought to be 'How did you look at your day?"
– Mokokoma Mokhonoana
15 Winston Churchill Quotes About Resilience
"Success consists of going from failure to failure without loss of enthusiasm"
"A pessimist sees the difficulty in every opportunity; an optimist sees the opportunity in every difficulty"
"This is not a time for ease and comfort This is a time to dare and endure"
"If you are going through hell, keep going"
"Some people's idea of free speech is that they are free to say what they like, but if   anyone says anything back – that is an outrage"
"Things are not always right because they are hard, but if they are right, one must not mind if they are hard".
"I never worry about action, but only inaction"
"Diplomacy is the art of telling people to go to hell in such a way they ask for directions"
"Always measure friendships by how they show up in bad weather"
"It is a mistake to look too far ahead. Only one link in the chain of destiny can be handled at a time."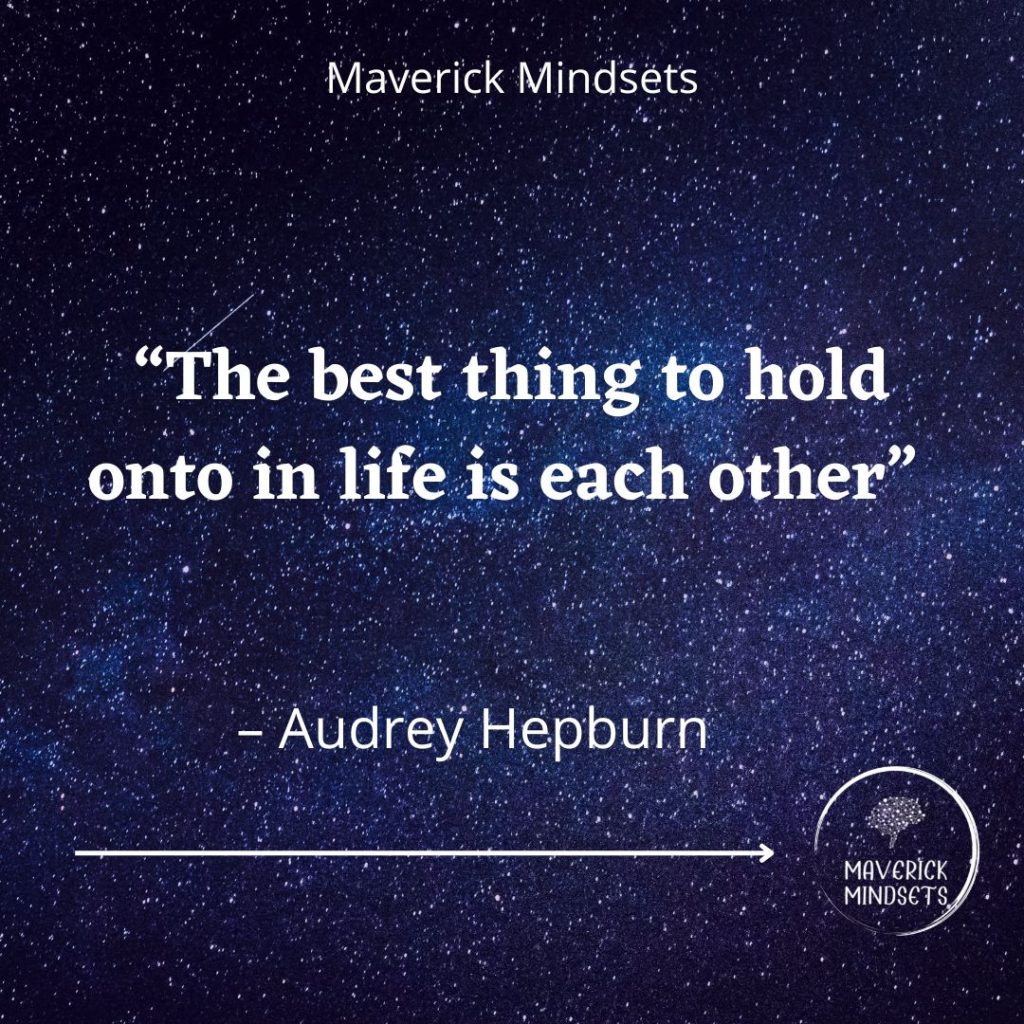 "Attitude is a little thing that makes a big difference"
"Success is not final; failure is not fatal. It is the courage to continue that counts."
"We make a living by what we get, but we make a life by what we give"
"Courage is what it takes to stand up and speak. Courage is also what it takes to sit down and listen."
"A lie gets halfway around the world before the truth has a chance to get its pants on."
5 Michelle Obama Resilience Quotes
"Don't be afraid. Be focused. Be determined. Be hopeful. Be empowered."
"The difference between a broken community and a thriving one is the presence of women who are valued"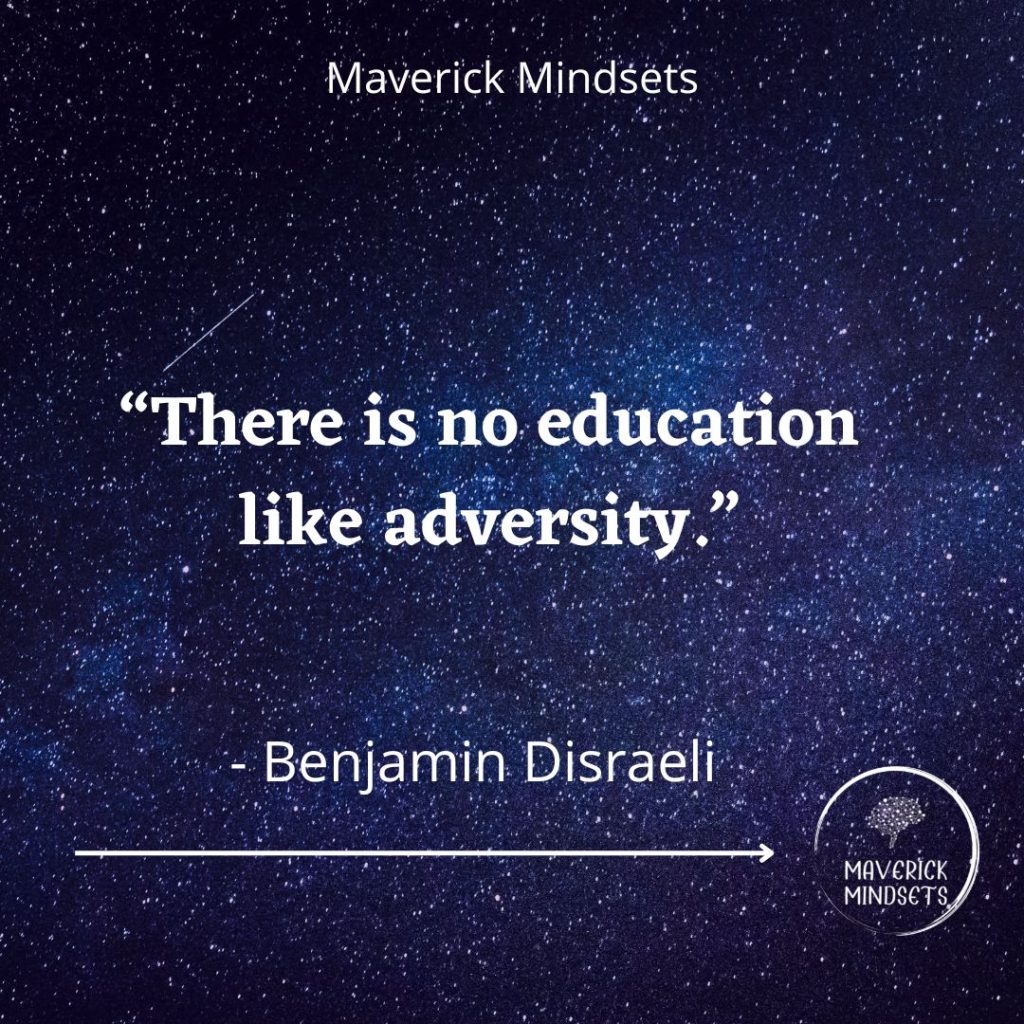 "Success isn't about how much money you make. It's about the difference  you make in people's lives."
"You can't make decisions based on fear and the possibility of what might happen"
"Always stay true to yourself and never let what somebody else says distract you from your goals"
15 Strong Men / Brave Men Quotes
"I will prepare and someday my chance will come"
– Abraham Lincoln 
"The fool doth think he is wise, but the wise man knows himself to be a fool"
– William Shakespeare 
"What lies behind you and what lies in front of you, pales in comparison to what lies inside of you"
– Ralph Waldo Emerson
"I don't divide the world into the weak and the strong, or the successes and the failures. Those who make it or those who don't. I divide the world into learners and non learners."
– Benjamin Barber 
"As we go through life we gradually discover who we are, but the more we discover, the more we lose ourselves"
– Haruki Murakami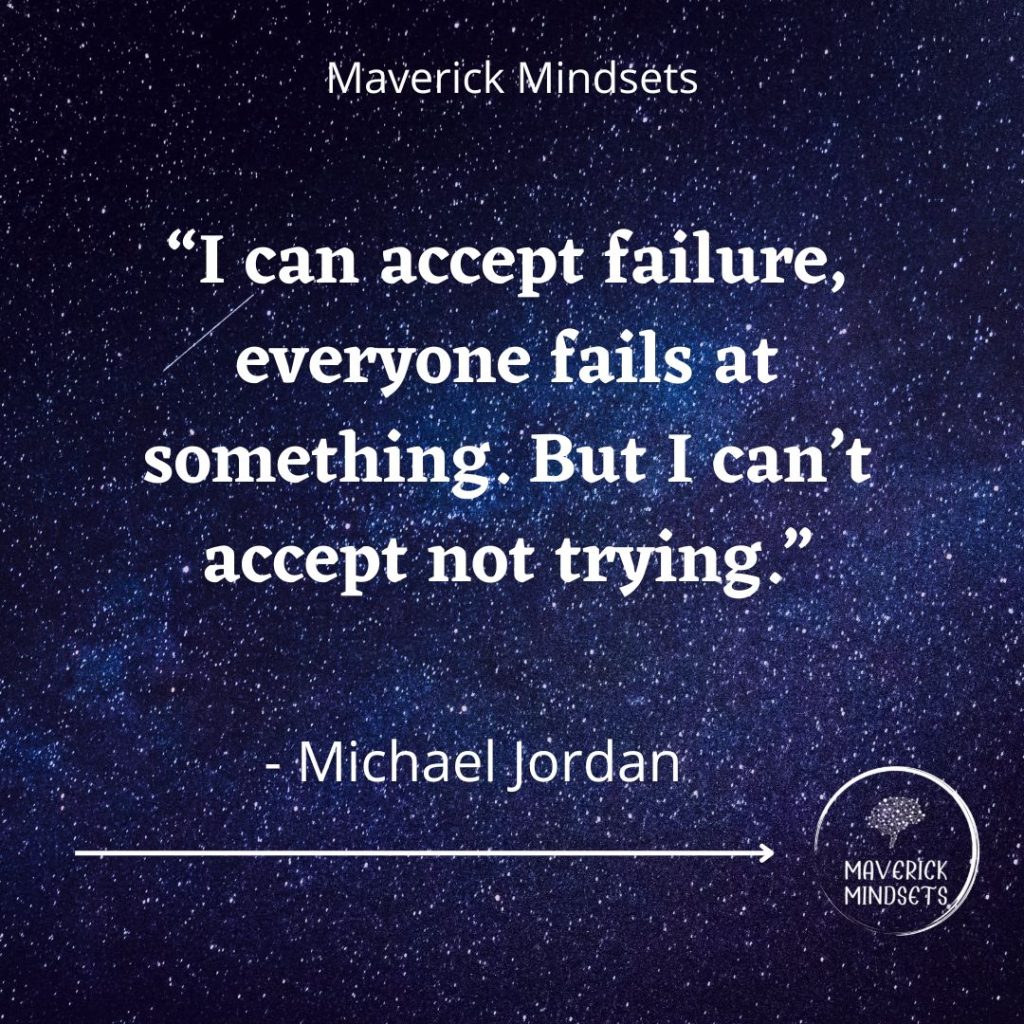 "I can accept failure, everyone fails at something. But I can't accept not trying."
– Michael Jordan
"Little minds are tamed and subdued by misfortune; but great minds rise above them"
– Washington Irving
"Don't be afraid to expand yourself, to step out of your comfort zone. That's where the joy and the adventure lie."
– Herbie Hancock
"There is no education like adversity"
– Benjamin Disraeli 
"Complaining about a problem without proposing a solution is called whining"#
– Theodore Roosevelt
"Weak people revenge. Strong people forgive. Intelligent people ignore."
– Albert Einstein
"A dream doesn't become reality through magic; it takes sweat, determination and hard work."
– Colin Powell
"No matter how you feel today, get up, dress up and show up."
– Paulo Coelho 
"Whether you think you can or think you can't – you're right"
– Henry Ford
"I never learned from a man who agreed with me"
– Robert A. Heinlein
"The more anger towards the past you carry in your heart, the less capable you are of loving in the present"
– Barbara De Angelis
"No one can make you feel inferior without your consent"
– Eleanor Roosevelt 
"There is only one of you in all time. This expression is unique and if you block it, it will never exist through any other medium and it will be lost."
– Martha Graham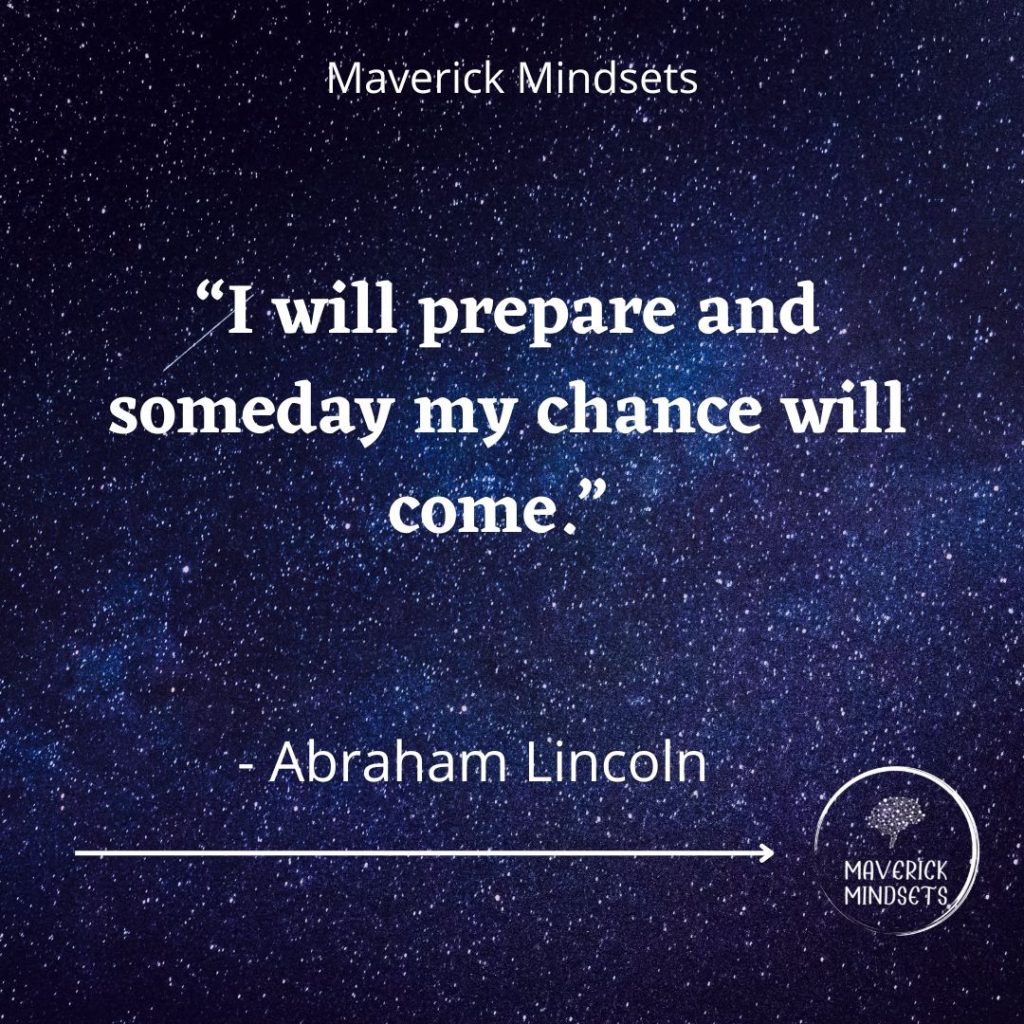 "We must accept sadness as a natural, appropriate stage of loss"
– Elisabeth Kubler Ross
"The only keeper of  your happiness is you. Stop giving people the power to control your smile, your worth and your attitude."
– Mandy Hale
5 Maverick Mindsets Favourite Quotes
"There are no secrets to success. It is the result of preparation, hard work and learning from failure."
– Colin Powell
"Live as if you were to die tomorrow. Learn as if you were to live forever."
– Mahatma Gandhi 
"A man without a goal is like a ship without a rudder" 
– Thomas Carlyle
"The ultimate lesson is learning how to love and be loved unconditionally"
– Elisabeth Kubler Ross
"Adversity is like a strong wind. It tears away from us all but the things that cannot be torn, so that we see ourselves as we really are."
– Arthur Golden
Top 100 NBA Quotes 2023 The National Basketball Association (NBA) stands as the premier professional basketball league globally, captivating fans with its electrifying displays of
Read More »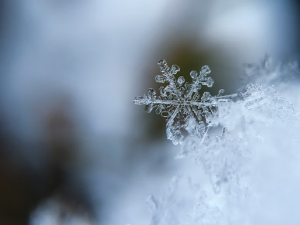 107 December Quotes For A Month Full Of Joy Welcome December and everything it has to offer – a holiday season that we hope will
Read More »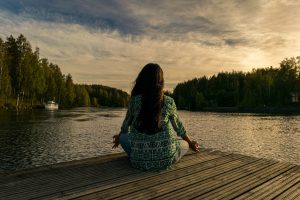 The Best Mindfulness Quotes to Help You Achieve Tranquillity 10 Best Mindfulness Quotes "Mindfulness isn't difficult, we just need to remember to do it." —
Read More »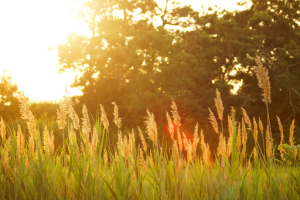 The Very Best Quotes And Sayings For June These June quotes and inspirational sayings will give you everything you need to fall in love with
Read More »
Saturday Quotes For Th Perfect Day Good morning Saturday, the weekend is here, and we have some great motivational Saturday quotes to keep you motivated.
Read More »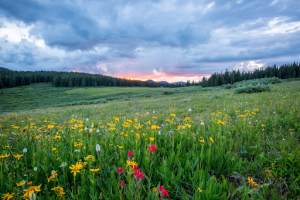 Inspirational Quotes For The Month Of May May quotes are the perfect way to inspire and uplift your spirits, to ensure you appreciate everything there
Read More »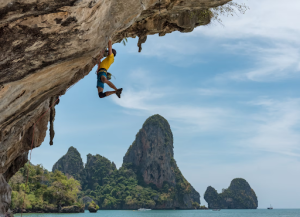 63 Powerful Quotes For Smashing Goals Never settle for less. Not ever. And these never settle quotes will show you how. You were built for
Read More »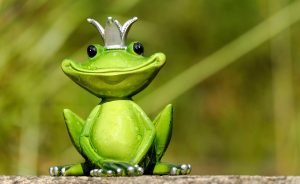 141 Hilarious Wednesday Quotes We've put together 141 funny Wednesday quotes to ensure you have a wonderful Wednesday and kick on to the rest of
Read More »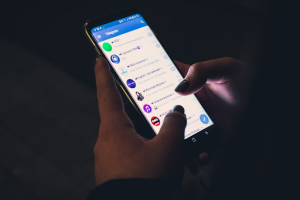 The No Contact Rule And Contacting Your Ex Explained! If you have split up with your partner and are wondering what to text your ex
Read More »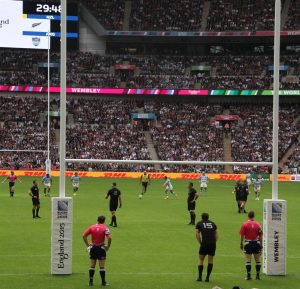 50 Best Rugby World Cup Quotes 2023 The 2023 Rugby World Cup will be the tenth men's Rugby World Cup, the quadrennial world championship for
Read More »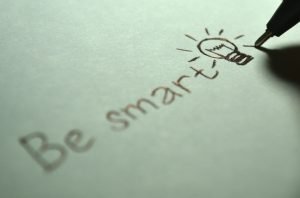 motivational mindset Monday quotes It's no secret that Monday is for many, the hardest day of the week by far, which is why you need
Read More »
67 Inspirational Pele Quotes To Get Your Game Firing Check out these awesome inspirational Pele quotes. Edson Arantes do Nascimento, better known by his nickname
Read More »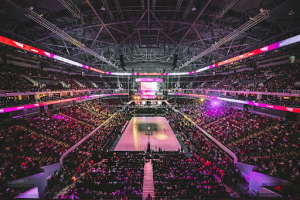 Basketball Quotes from Earvin 'Magic' Johnson We've got the ultimate collection of Magic Johnson quotes just for you. Earvin "Magic" Johnson Jr. is an American
Read More »
Monday Quotes That Will Change Your Life! Do you have a severe case of the Monday blues? Find yourself dreading the start of the workweek?
Read More »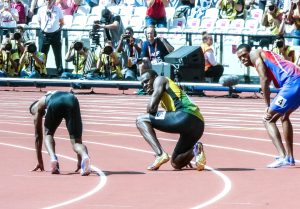 85 Most Inspirational Usain Bolt Quotes 2023 The awesome Usain Bolt quotes are sure to inspire you to success. Usain Bolt is a retired Jamaican
Read More »
The best ways to make legit money as a teenager If you're a teenager and you're looking for ways to make some cash then don't
Read More »