75 Amazing Baseball Quotes 2023
Baseball, the quintessential American pastime, has produced a wealth of memorable moments and profound insights over its storied history.
From legendary players to esteemed managers, the Major League Baseball (MLB) has been a breeding ground for inspiring and thought-provoking quotes.
These words, spoken in dugouts, press conferences, and Hall of Fame speeches, encapsulate the essence of the game.
Whether expressing the exhilaration of a clutch hit, the camaraderie of teammates, or the wisdom gained through years of experience, MLB quotes capture the heart and soul of this beloved sport, showcasing the passion and dedication that make it timeless.
Top 10 Major League Baseball Quotes
"Baseball is ninety percent mental and the other half is physical." 
– Yogi Berra
"It ain't over 'til it's over." 
– Yogi Berra
"Every strike brings me closer to the next home run." 
– Babe Ruth
"The only way to prove that you're a good sport is to lose." 
– Ernie Banks
"The way a team plays as a whole determines its success. You may have the greatest bunch of individual stars in the world, but if they don't play together, the club won't be worth a dime." 
– Babe Ruth
"I never threw an illegal pitch. The trouble is, once in a while I toss one that ain't never been seen by this generation." 
– Satchel Paige
"I'd walk through hell in a gasoline suit to play baseball." 
– Pete Rose
"You can't hit what you can't see." 
– Walter Johnson
"There's no crying in baseball!" 
– Jimmy Dugan (A League of Their Own)
"I didn't get over 3,000 hits by not swinging the bat." 
– Wade Boggs
10 Inspirational Quotes By Baseball Legends
"The ballplayer who loses his head, who can't keep his cool, is worse than no ballplayer at all." 
– Lou Gehrig
"Baseball is the only field of endeavor where a man can succeed three times out of ten and be considered a good performer." 
– Ted Williams
"You owe it to yourself to be the best you can possibly be – in baseball and in life." 
– Pete Rose
"The two most important things in life are good friends and a strong bullpen." 
– Bob Lemon
"I became a good pitcher when I stopped trying to make them miss the ball and started trying to make them hit it." 
– Sandy Koufax
"Baseball is the only place in life where a sacrifice is really appreciated." 
– Unknown
"Don't let the fear of striking out hold you back." 
"The key to winning baseball games is pitching, fundamentals, and three-run homers." 
– Earl Weaver
"It's hard to beat a person who never gives up." 
– Babe Ruth
"The hardest thing to do in baseball is to hit a round baseball with a round bat, squarely." 
– Ted Williams
10 Motivational MLB Quotes
"There are three things you can do in a baseball game. You can win, or you can lose, or it can rain." 
– Casey Stengel
"It's a funny thing, the more I practice the luckier I get." 
– Arnold Palmer
"I never blame myself when I'm not hitting. I just blame the bat and if it keeps up, I change bats." 
– Yogi Berra
"Baseball is a lot like life. It's a day-to-day existence, full of ups and downs. You make the most of your opportunities in baseball as you do in life." 
– Ernie Harwell
"You can't sit on a lead and run a few plays into the line and just kill the clock. You've got to throw the ball over the damn plate and give the other man his chance. That's why baseball is the greatest game of them all." 
– Earl Weaver
"A baseball swing is a very finely tuned instrument. It is repetition, and more repetition, then a little more after that." 
– Reggie Jackson
"There is no room in baseball for discrimination. It is our national pastime and a game for all." 
– Lou Gehrig
"The game has a cleanness. If you do a good job, the numbers say so. You don't have to ask anyone or play politics. You don't have to wait for the reviews." 
– Sandy Koufax
"The best way to catch a knuckleball is to wait until it stops rolling and then pick it up." 
– Bob Uecker
"Pitching is 80% of the game, the other half is hitting and fielding." 
– Mickey Rivers
Top 10 I Love Baseball Quotes
"I just want to play the game, drink Pepsi, wear Reebok." 
– Pete Rose
"Hitting is timing. Pitching is upsetting timing." 
– Warren Spahn
"In baseball, there's always the next day." 
– Ryne Sandberg
"The baseball gods don't have a sense of humor, that's why they gave us managers." 
– Earl Weaver
"It's not how you start, it's how you finish." 
– Roger Maris
"The way to catch a knuckleball is to wait until the ball stops rolling and then pick it up." 
– Bob Lemon
"The strongest thing that baseball has going for it today are its yesterdays." 
– Lawrence Ritter
"A baseball game is simply a nervous breakdown divided into nine innings." 
– Earl Wilson
"Every day is a new opportunity. You can build on yesterday's success or put its failures behind and start over again. That's the way life is, with a new game every day, and that's the way baseball is." 
– Bob Feller
"A hot dog at the ballgame beats roast beef at the Ritz." 
– Humphrey Bogart
10 Quotes On The Spirit Of Baseball
"You don't save a pitcher for tomorrow. Tomorrow, it may rain." 
– Leo Durocher
"The game has a way of testing a man's character. It doesn't give a damn about his reputation or his past." 
– Branch Rickey
"When I was coming up, I just wanted to play baseball and I'm doing what I love to do most. How can I feel pressure doing what I love to do?" 
– Miguel Cabrera
"I'm not concerned with your liking or disliking me… All I ask is that you respect me as a human being." 
"The best way to make a lineup card is to write down the nine best hitters you have, then put their names in a hat and draw them out." 
– Earl Weaver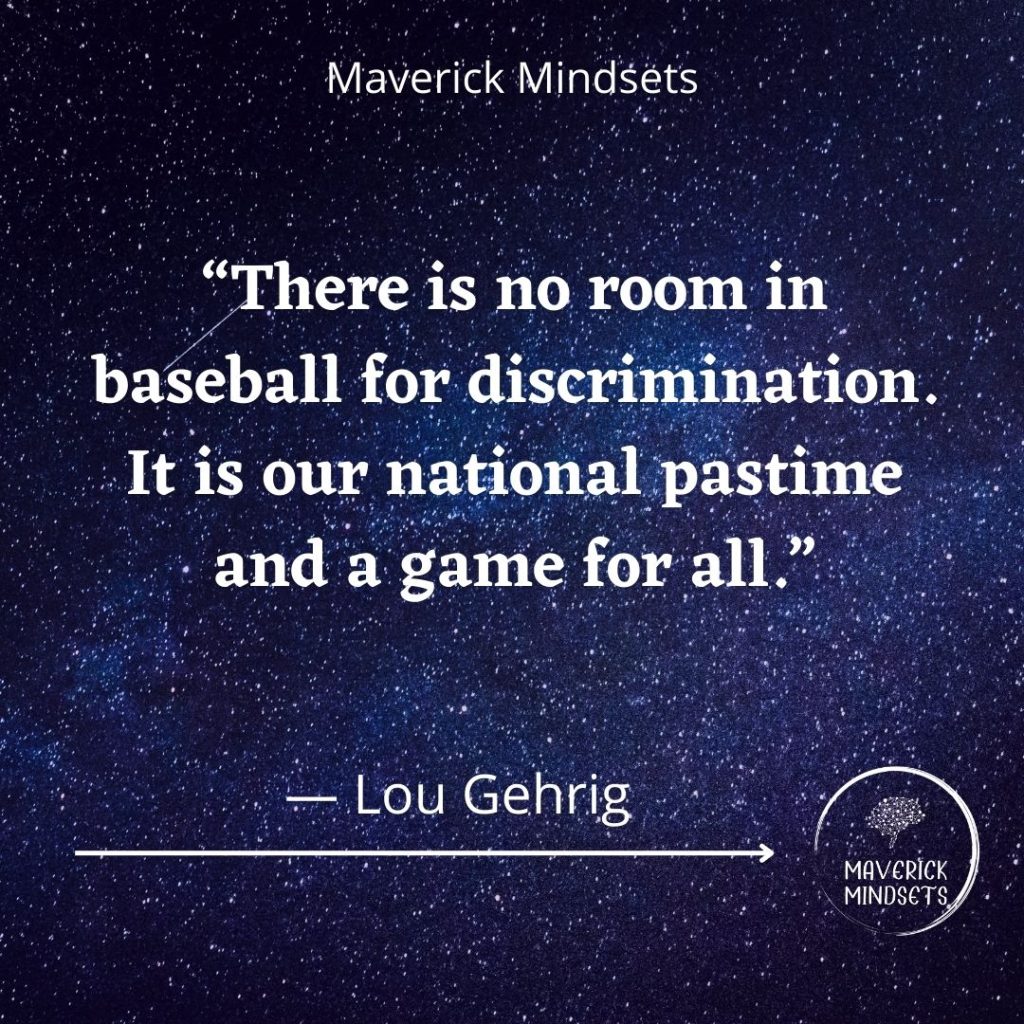 "When we played softball, I'd steal second base, feel guilty and go back." 
– Woody Allen
"The only thing I can do is play baseball. I have to play ball. It's the only thing I know." 
– Mickey Mantle
"Good pitching will always stop good hitting, and vice versa." 
– Casey Stengel
"If you're not practicing, somebody else is, somewhere, and he'll be ready to take your job." 
– Brooks Robinson
"It's a round ball and a round bat, and you got to hit it square."
– Pete Rose
"I see great things in baseball. It's our game – the American game." 
– Walt Whitman
"I don't want to play golf. When I hit a ball, I want someone else to go chase it." 
– Rogers Hornsby
"A baseball team is like a band. It's a living, breathing thing." 
– George Steinbrenner
"You can't be afraid to make errors! You can't be afraid to be naked before the crowd, because no one can ever master the game of baseball, or conquer it. You can only challenge it." 
– Lou Gehrig
"I've never questioned the integrity of an umpire. Their eyesight, yes." 
– Leo Durocher
"Baseball is a red-blooded sport for red-blooded men. It's no pink tea, and mollycoddles had better stay out." 
– Ty Cobb
"You don't realize how easy this game is until you get up in that broadcasting booth." 
– Mickey Mantle
"If you don't have confidence, you'll always find a way not to win." 
– Carl Yastrzemski
"The saddest day of the year is the day baseball season ends." 
– Tommy Lasorda
"You gotta be a man to play baseball for a living, but you gotta have a lot of little boy in you, too." 
– Roy Campanella
10 Quotes About The MLB Mindset
"There's no such thing as a slump. It's all in your head." 
– Ted Williams
"The great thing about baseball is there's a crisis every day." – Gabe Paul
"Baseball is a game where a curve is an optical illusion, a screwball can be a pitch or a person, stealing is legal, and you can spit anywhere you like except in the umpire's eye or on the ball." 
– Jim Murray
"In baseball, you can't kill the clock. You've got to give the other man his chance." 
– Joe DiMaggio
"The best possible thing in baseball is winning the World Series. The second best thing is losing the World Series." 
– Tommy Lasorda
"Hitting is 50% above the neck." 
– Ted Williams
"If you build it, he will come." 
– The Voice (Field of Dreams)
"It's hard to beat a person who never gives up." 
– Babe Ruth
"The game has a way of looking after itself. It's a survivor." 
– Joe Torre
"The game of baseball is a clean, straight game. There are no alibis or excuses." 
– Babe Ruth
5 Awesome Baseball Quotes
"There's no crying in baseball!" 
– Jimmy Dugan (A League of Their Own)
"In baseball, you can't kill the clock. You've got to give the other man his chance." 
– Joe DiMaggio
"The pitcher has got only a ball. I've got a bat. So the percentage of weapons is in my favor, and I let the fellow with the ball do the fretting." 
– Hank Aaron
"Baseball is like church. Many attend, but few understand." 
– Wes Westrum
"Baseball was, is, and always will be to me the best game in the world." 
– Babe Ruth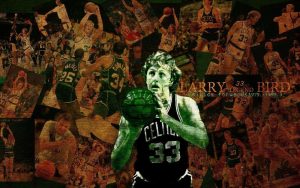 The Ultimate collection of Larry Bird quotes Larry Joe Bird nicknamed "the Hick from French Lick" and "Larry Legend," is an American retired professional basketball
Read More »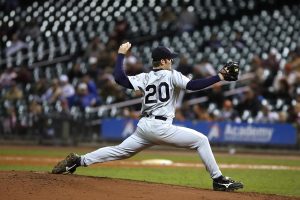 75 Amazing Baseball Quotes 2023 Baseball, the quintessential American pastime, has produced a wealth of memorable moments and profound insights over its storied history. From
Read More »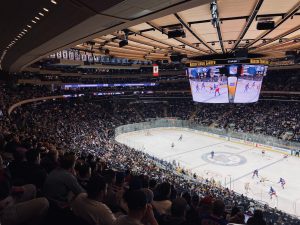 50 Inspiring Hockey Quotes 2023 The National Hockey League (NHL) stands as the premier professional ice hockey league in the world. Founded in 1917, the
Read More »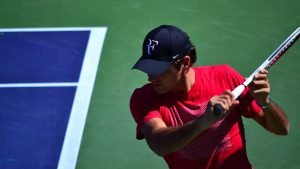 50 Inspiring Quotes From Roger Federer (2023) These motivational Roger Federer quotes are sure to inspire you. Federer is one-third of the 'Big 3' tennis
Read More »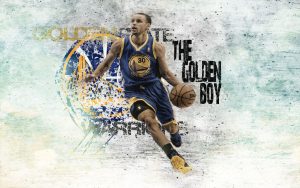 The Ultimate Collection of Steph Curry Quotes Here for some awesome Steph Curry Quotes? Keep reading. Wardell Stephen Curry II is an American professional basketball
Read More »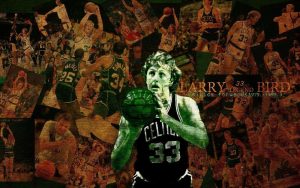 The Ultimate collection of Larry Bird quotes Larry Joe Bird nicknamed "the Hick from French Lick" and "Larry Legend," is an American retired professional basketball
Read More »
Top 100 NBA Quotes 2023 The National Basketball Association (NBA) stands as the premier professional basketball league globally, captivating fans with its electrifying displays of
Read More »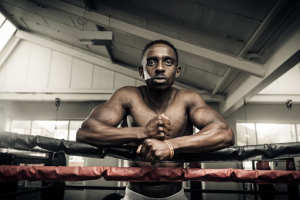 The 113 Best Fighter Quotes Of All Time Fighter quotes are unlike any other motivational quote on the planet – they will light a fire
Read More »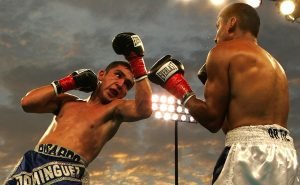 The ultimate fighting quotes collection According to the great Chinese military tactician Sun Tzu; "the supreme art of war is to subdue the enemy without
Read More »
67 Inspirational Pele Quotes To Get Your Game Firing Check out these awesome inspirational Pele quotes. Edson Arantes do Nascimento, better known by his nickname
Read More »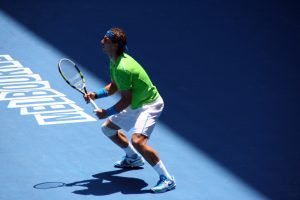 Top 100 Rafael Nadal Quotes (2023) Check out these awesome Rafael Nadal quotes from one of tennis' all time greats. Rafael Nadal is a Spanish
Read More »
50 Best Cristiano Ronaldo Quotes Check out these amazing and inspiring Cristiano Ronaldo quotes. Cristiano Ronaldo is one of the most recognizable and successful footballers
Read More »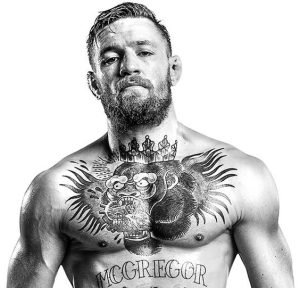 100 Badass Conor McGregor Quotes (2023) ADD TEXT ADD TEXT 10 Most Inspirational Connor McGregor Quotes "The more you seek the uncomfortable, the more you
Read More »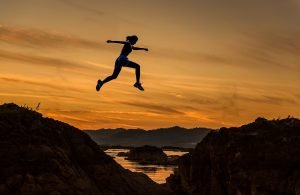 Inspirational Quotes and Bible Verses You might be preparing hard for a big sporting event, needing motivation, or seeking guidance on how to remain humble
Read More »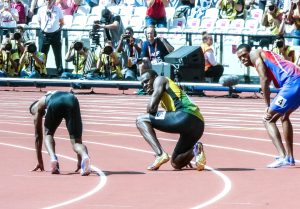 85 Most Inspirational Usain Bolt Quotes 2023 The awesome Usain Bolt quotes are sure to inspire you to success. Usain Bolt is a retired Jamaican
Read More »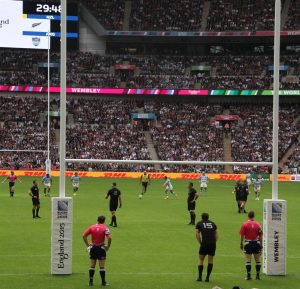 50 Best Rugby World Cup Quotes 2023 The 2023 Rugby World Cup will be the tenth men's Rugby World Cup, the quadrennial world championship for
Read More »