5 Tips for contacting rich people for money
Have you ever wondered how to contact millionaires for money or advice? 
When researching for this article it seems like many people have asked that question but the answers out there aren't that clear and are quite frankly made up of spam.
Lots of people believe that it is a duty for wealthy individuals to make charitable donations to those in need of money. 
Whilst this point is subjective it is globally recognised that wealthy people are amongst those that give generously to worthy causes and occupy a platform to support people in hard times.
In this article we're going to take a look at some of the world's generous millionaires and billionaires and work out how best to contact them. 
In my career so far I have used the methods outlined in this article to successfully build relationships and gain the support of several millionaire businessmen.
Hopefully following this read, you will be in a position to do the same.
Let me caveat this by saying lots of millionaires are approached multiple times every day from people who want their money, especially those in the public eye. 
If you want to make contact with a rich person then you need to understand exactly what you're asking for. 
Even generous philanthropists will want a logical case to donate to a worthy cause and are highly unlikely to just gift money without knowing where it is going and who will benefit from it.
3 Must Know Things about contacting billionaires
Understanding people and what motivates them is crucial for anyone who is at the top of their game, especially in sales or public relations. 
If you want to contact a list of millionaires with an ask then there are some important points that you will need to consider:
If a rich person is going to donate their money to a good cause then they want to feel like they are adding value to the cause. 
Philanthropists give their money away because they have a passion for what they are helping with. 
When you pitch to someone in power then you need to identify what the need is and how they are the right person to fix it.
If your cause is helping a region in extreme poverty then it is a good idea to articulate exactly how much money is needed and what will be done with it. 
Short term value is one thing but demonstrating that the donation will add long term benefit is sure to strengthen your ask.
2. No one likes to be a meal ticket
As I mentioned at the beginning of the article, generous millionaires are hounded relentlessly by people, often scammers, hassling them for money. 
This can cause resentment from otherwise good people who are then more sceptical about finding a worthy cause to champion. 
If a wealthy person feels like they are just being used as a meal ticket then it is highly unlikely they will give you money. 
Just because we are told that there are tax benefits for high earners does not mean that they are willing to give their money away to anyone for anything.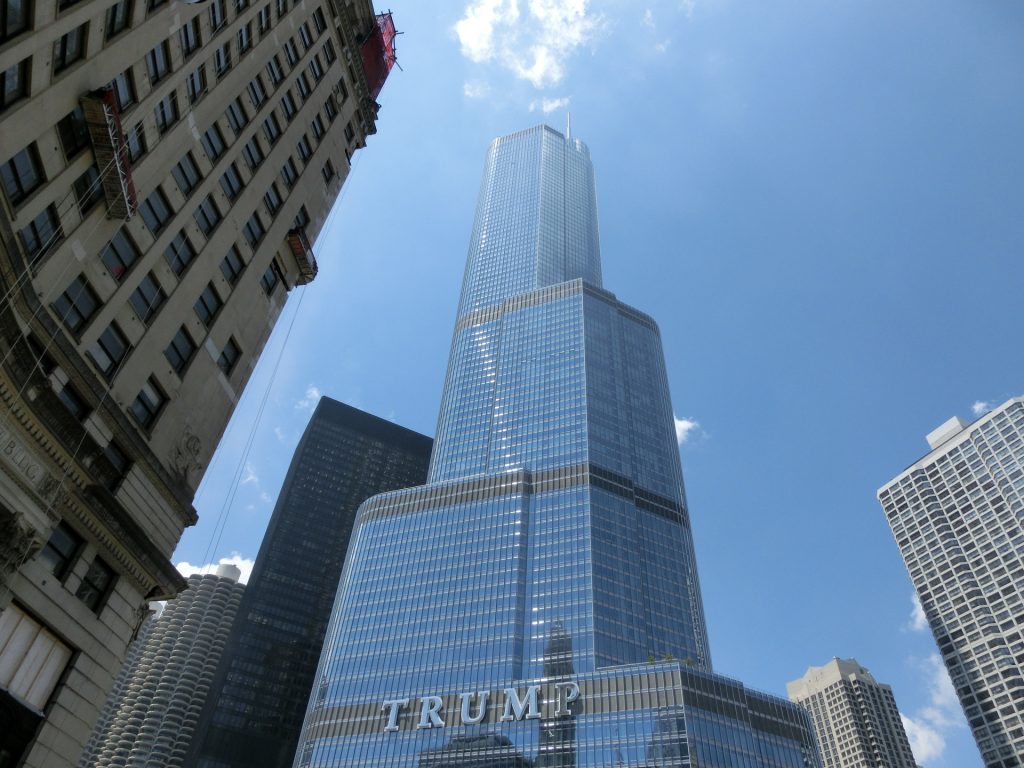 Rich people are just like the rest of us, they want respect, and the best way to show them respect is to appeal to their core values and build a relationship first. 
A snatch and grab approach to asking for money will only get you so far. 
The rich also tend to mix with other wealthy people so sooner or later you will be blacklisted if all you do is pester them for money. 
Building strong relationships will boost your cause in the long run.
3. The rich are rich for a reason
Some of the articles out there on this subject are encouraging you to obtain contact details and direct message rich people via email and ask them for money, as if they were born yesterday. 
People who have amassed large quantities of wealth have generally built their own businesses over a long period of time. 
Doing that takes a lot of guile, determination and intelligence. 
These are not the type of people who generally read their own emails or fall for a direct ask for money from someone they have never met.
If someone approached you asking for money online, you would most likely view it as a scam, rich people are no different! 
There are maybe a handful of people out of the millions who try that even get a response, never mind actually receive what they have asked for.
So with all of that said, how do you contact rich people in 2023 and what will give you the best chance of success?
Make a hit list of millionaires that share your values
The first and most important thing that you need to come up with before contacting anyone is an ask. 
What I mean by this is you need to identify exactly what you want and why you want it. 
Remember, be specific and passionate, business people will respect you if you know exactly what you want and have a clear idea of what it will take to get you there.
Next, make yourself a hit list of wealthy people who you think align with these values and causes. 
Many millionaires and billionaires are self-made and will be able to relate from their own personal experiences or have an existing passion for a genuine need that exists.
Others will be in a position where they want to do the right thing whether this is through financial support or free advice. 
Start off locally and then build your list to a global level depending on if your cause is relevant. 
Your window for engagement with the super rich is very small so you need to ensure that your ask is right and the people you are asking are relevant.
For example, Oprah Winfrey is known as the celebrity millionaire who is socially active, especially when it comes to women and children's causes that are close to her heart. 
Much like Ellen DeGeneres who also likes to donate money to some of her guests or feature them on her show. 
However, if you have made it to daytime TV levels then I'm sure Ellen won't be the only one putting her hand in her pockets for you.
How to find millionaires to contact
Some advice I have found particularly useful over the years is to try to interact with people of influence in a social setting if you want to build a relationship with them. 
People regardless of their net worth are generally more guarded in a business or work setting but tend to relax when they are socialising or participating in a hobby. 
Find out what makes your millionaire tick and make their interests your interests.
The internet is of course your starting point when finding out any of this information.
If the millionaires you have identified like to play golf or go horse racing then maybe make the golf course or the race track your weekend thing.
This is particularly good information if the person you want to make contact with is local to you. 
It becomes more difficult when you are trying to pin Bill Gates down to play 18 holes.
There are generally only a few degrees of separation between you and the person who you want to talk to so networking is a must. 
Now I don't mean getting yourself involved with a cheesy group that meets at 7am on a Thursday as this is probably the last place truly successful people frequent. 
A good starting point would be to speak to the people in your circle that have good jobs or play sports and ask them for people within their circle that they could introduce you to. 
The chances are that out of all your contacts they can introduce you to someone that could help with your cause.
Making contact through 'foundations' is a good way to get to the point of what you are asking for. 
It is unlikely that you'll get direct contact with the founder but there will be people acting on their behalf that have the power to answer your question. 
Handwritten letters or a visit to the foundation headquarters may also be a good shout. 
However it is always worth remembering that there are usually many levels from first conversation to walking away with the money.
Do you need financial assistance or expertise?
Different wealthy donors have different approaches on how they are going to help.
This will come down to your research on what your potential target donors normally donate. 
Money is an obvious win when it comes down to supporting social causes but getting expert advice from successful people can be much more valuable and is more likely to help solve the problem. 
As well as advice, wealthy people tend to have a strong network that may be useful if you can leverage it. 
The ability for a millionaire to speak to other business leaders at senior level on a peer to peer basis could cut down the time and energy needed for your project.
Running over your business proposal thoroughly should help you identify what you need and identify any grey areas. 
If you are doing this on your behalf, or some else in the family, you also need to provide the supporting proof of why it is needed. 
Let's say that you are desperately seeking a way to get a donation for a family member who has cancer, then demonstrate how you are going to use the financial donation or where an introduction to a high level contact would be of benefit.
Whilst it is nice to think the best of people, it is a sceptical world that we live in and providing proof to support your ask is a must. 
Whether this is in terms of photographic evidence or documentation it is up to you.
8 Billionaires that give away money
Sometimes the rich get a bad press, especially from people who lean towards the political left and think that money should be more evenly distributed. 
However there are some heroes out there who despite earning vast sums of cash, are prepared to give away money for a good cause. 
Here are some of the top millionaire and billionaire givers.
1. Bill and Melinda Gates
Tech pioneer Bill gates and his wife Melinda have set up their own foundation (Bill and Melinda Gates Foundation) to tackle poverty, disease and inequality around the world. 
So far they have donated over $5.1 billion.
Michael Bloomberg is an entrepreneur and three-term mayor of New York City.
His innovations in business, government, and philanthropy have made him a global leader on climate change, public health, education, and other critical issues facing America and the world. 
Bloomberg has pledged to give away nearly all his money during his lifetime and has so far donated $11.1 billion to various charities, causes and organisations.
Warren Buffett is probably the most well known investor in the world, he is the CEO of Berkshire Hathaway and has an estimated net worth of $95.1 billion.
He does this despite living a modest lifestyle and residing in the first house he ever bought.
He has promised to donate over 99% of his wealth. 
So far he has given more than $41 billion, mostly to the Gates Foundation and his kids' foundations. 
In 2010, he and Bill Gates launched the Giving Pledge, asking billionaires to commit to donating at least half of their wealth to charitable causes.
The CEO and founder of Facebook who catapulted himself to the third richest man in the world via the social media platform.
Along with his wife Pricilla Chan, he has promised to donate 99% of their Facebook (Meta) shares away during their lifetime. 
The couple are currently spending $3 billion in an attempt to end, cure or manage all disease by the year 2100.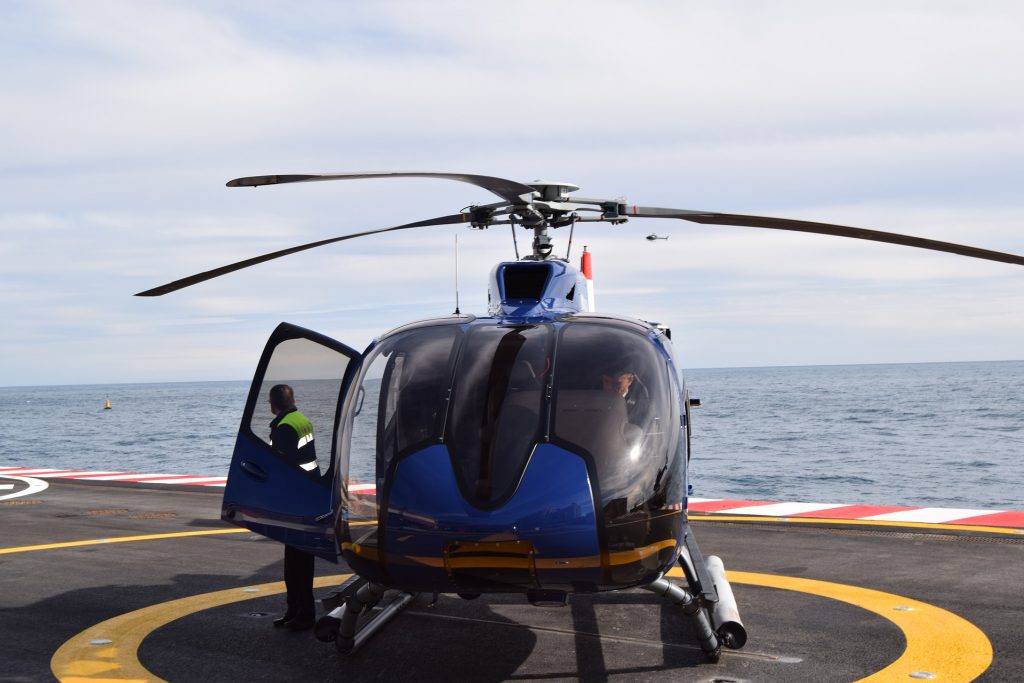 Turner is America's second-largest individual landowner, with roughly 2 million acres.
He made his billion dollar fortune as the CEO of Turner Broadcasting.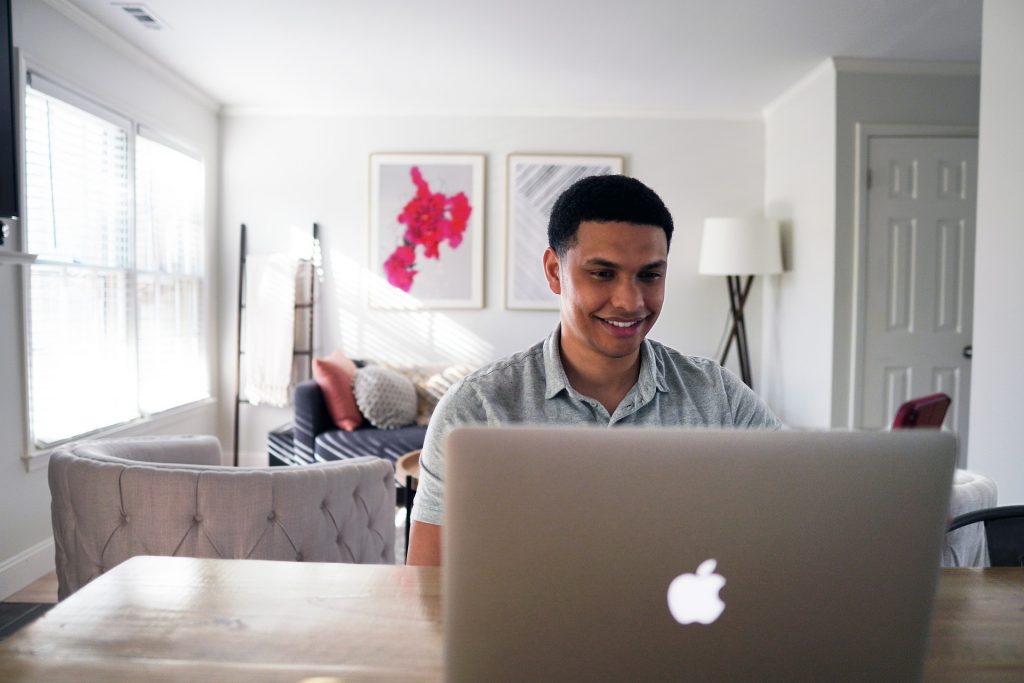 Turner, a Giving Pledge signee, chairs the Turner Foundation Inc, which is dedicated to protecting and restoring America's natural environments. 
He also owns 51,000 bison and ranches in Argentina.
Tim Cook is the current CEO of Apple Inc. who brought in more than $48 billion last year. 
Cook has a history of giving and in a 2015 article he promised to donate $800m million before he dies.
J.K. Rowling is known to the world as the author of the Harry Potter franchise. 
After spending some of her time in a shelter before she eventually got her big break, Rowling has never forgotten her background and has been a huge supporter of homeless charities. 
J.K Rowling donated $1.25 million to the homeless and domestic violence victims during the pandemic.
Chuck Feeney is a billionaire who intentionally went broke Through his Atlantic Philanthropies, Feeney has given away more than $8 billion across the world–most of it anonymously.
His philosophy of Giving While Living was inspired Warren Buffett and Bill Gates to launch their influential Giving Pledge Project.
He recruits the world's wealthiest people to commit to charity at least half their fortunes before they die.
How to contact millionaires and billionaires for money - the bottom line
Finding millionaires and billionaires to contact for money is not easy.
If you are looking for a hand out then there are easier ways to make money than begging rich people. 
That aside, if you have a genuine need or cause that requires substantial funding then there are rich people out there who will help you. 
The most important things to remember are to work out exactly what your 'ask' is, why you are asking and how that person can help you.
When looking for funding it is best to start out local. 
Use your network to try and find someone who can help and also identify those who share the values of your cause. 
Many successful people have experienced hardship in their upbringing and with thorough research you could find a relatable philanthropist willing to give money to your cause.
Top 100 NBA Quotes 2023 The National Basketball Association (NBA) stands as the premier professional basketball league globally, captivating fans with its electrifying displays of
Read More »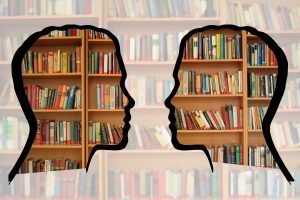 37 Books That Will Turn Your Life Around Don't you find it frustrating when you're desperately hunting for a truly inspiring and life changing book,
Read More »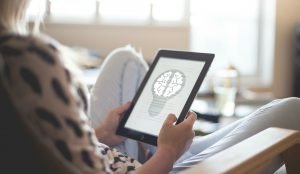 How to Develop A Growth mindset For Success An interest in personal development is a trait that links all successful people but how do we
Read More »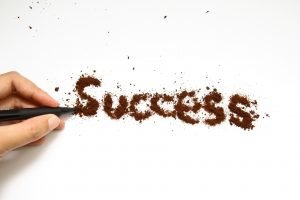 What is personal development and why does it matter? Are you interested in finding out about what personal development means?  Maybe the term has been
Read More »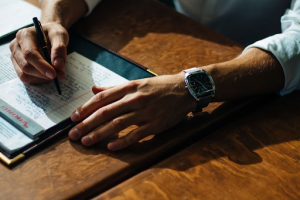 Journal Prompts For Men – Enhance Your Journaling Sometimes there is so much noise in our own minds, that a good idea will come and
Read More »
105 Songs About drugs, alcohol and substance abuse Music speaks to all of us in different ways and is undoubtedly linked to effecting our mood
Read More »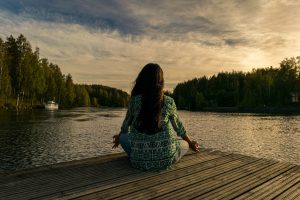 The Best Mindfulness Quotes to Help You Achieve Tranquillity 10 Best Mindfulness Quotes "Mindfulness isn't difficult, we just need to remember to do it." —
Read More »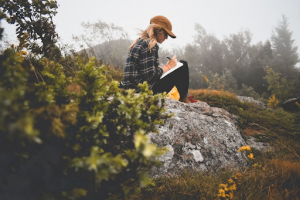 Reduce Your Anxiety and Depression with Journal Writing Journaling is not only a great way of organising your thoughts onto paper, but it also has
Read More »
159 Quotes About Resilience And Overcoming Adversity Immerse yourself in 159 powerful resilience quotes, to give you the inspiration and confidence to tackle life's difficult
Read More »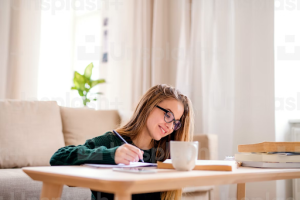 Creative And Fun Journal Writing Prompts For Teens These journal prompts for teens are a great way to capture your thoughts and express yourself in
Read More »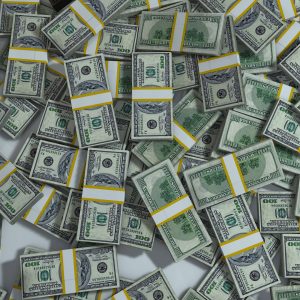 5 Tips for contacting rich people for money Have you ever wondered how to contact millionaires for money or advice? When researching for this article
Read More »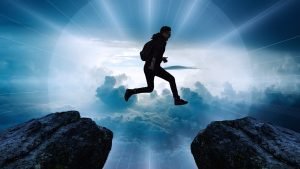 The Ultimate Collection Of Quotes On Risk Taking Many people tried to write down the meaning of risk and how it can help you achieve
Read More »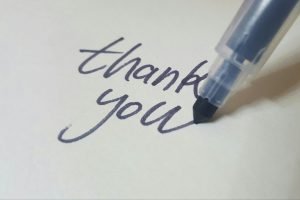 Daily Gratitude Prompts – To Get More Out Of Life Daily gratitude Journal Prompts are a simple pleasure that can have huge positive effects on
Read More »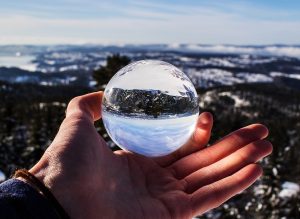 Top 105 Growth Mindset Quotes Are you looking to take the first step towards building your own growth mindset? Searching for inspiring quotes from successful
Read More »
The best ways to make legit money as a teenager If you're a teenager and you're looking for ways to make some cash then don't
Read More »