100 Inspirational Lionel Messi Quotes (2023)
These inspirational Lionel Messi quotes are sure to motivate you to achieve your dreams.
Widely regarded as one of the greatest players of all time, Messi has won a record seven Ballon d'Or awards and a record six European Golden Shoes, and in 2020 he was named to the Ballon d'Or Dream Team. 
10 Inspirational Messi Quotes
"You have to fight to reach your dream. You have to sacrifice and work hard for it."
"You can overcome anything if and only if you love something enough."
"If I wasn't paid to be a professional footballer, I would willingly play for nothing."
"The best decisions aren't made with your mind, but with your instinct."
"Money is not a motivating factor. My motivation comes from playing the game I love."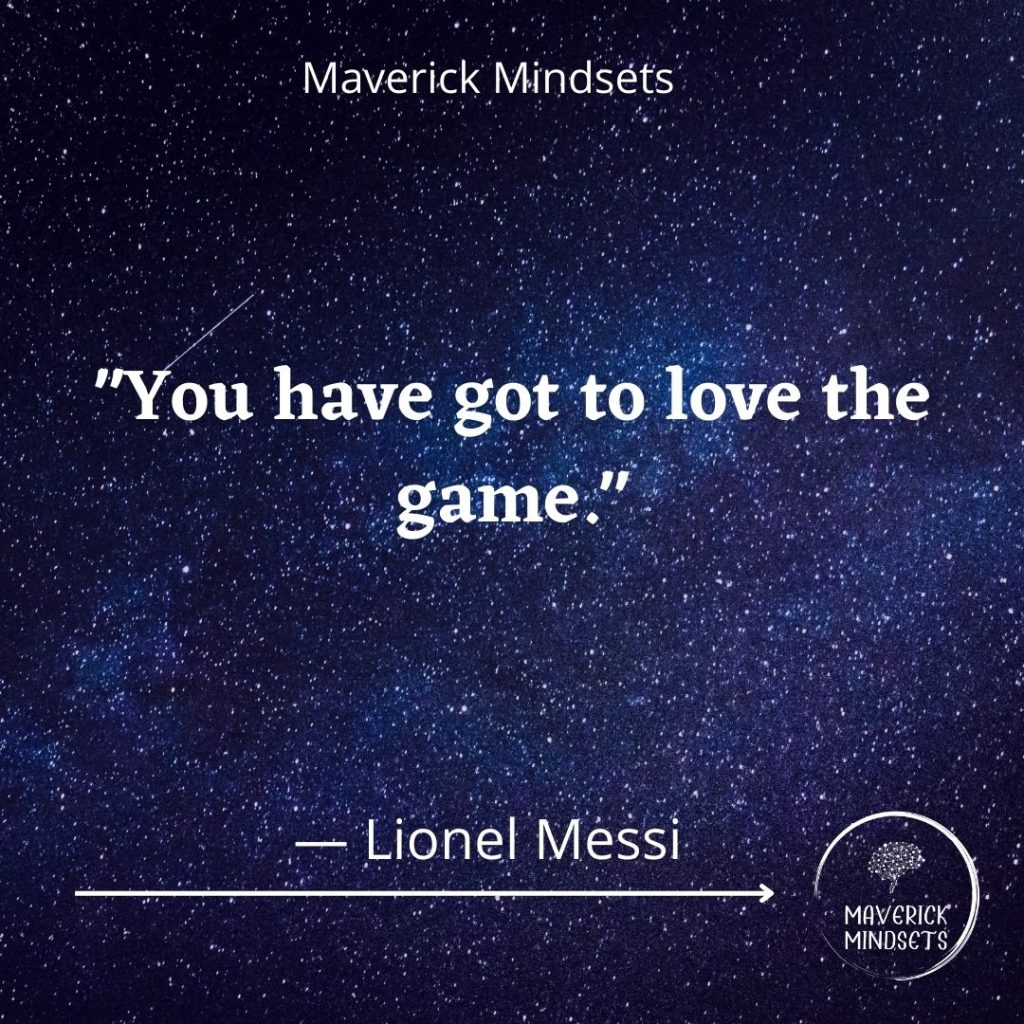 "When the year starts, the objective is to win with all the team, personal records are secondary."
"Being a bit famous now gives me the opportunity to help people who really need it, especially children."
"I start early and I stay late, day after day, year after year. It took me 17 years and 114 days to become an overnight success."
"I have no intention of comparing myself with Maradona – I want to make my own history for something I have achieved."
"Barcelona gave me everything, they took a chance on me when nobody else would. I never have any desire to play for anybody else, I will be here for as long as they want me."
10 Lionel Messi Quotes About Hard Work
"Every year I try to grow as a player and not get stuck in a rut. I try to improve my game in every way possible."
"My ambition is always to get better and better."
"Something deep in my character allows me to take the hits and get on with trying to win."
"I used to serve tea at a shop to support my football training."
"I don't need the best hairstyle or the best body. Just give me a ball at my feet and I'll show you what I can do."
"What I do is play football, which is what I like."
"Little by little, I'm getting better all the time. I've not lost the passion to play."
"I never think about the play or visualize anything. I do what comes to me at that moment. Instinct. It has always been that way."
"I'm always proudest whenever I've been part of a trophy-winning team. Lifting a title makes me feel so happy because it's what I want to do in football: be successful."
"This is why I didn't go out to parties and many other things. I am successful because I made sacrifices for success."
10 Lionel Messi Quotes About Football
"At Barca, we trained every day with the ball."
"For my part, I try to do my bit to make people's lives more bearable, in particular children across the globe who are having problems."
"Barcelona is my life, they have brought me to where I am today, I could not leave, I don't want to leave. My heart stays with Barcelona."
"I am more worried about being a good person than being the best football player in the world."
"I think my desire to always get better, to always want more, to always be my top critic, and accepting the good and the bad is a trait that accounts for my success."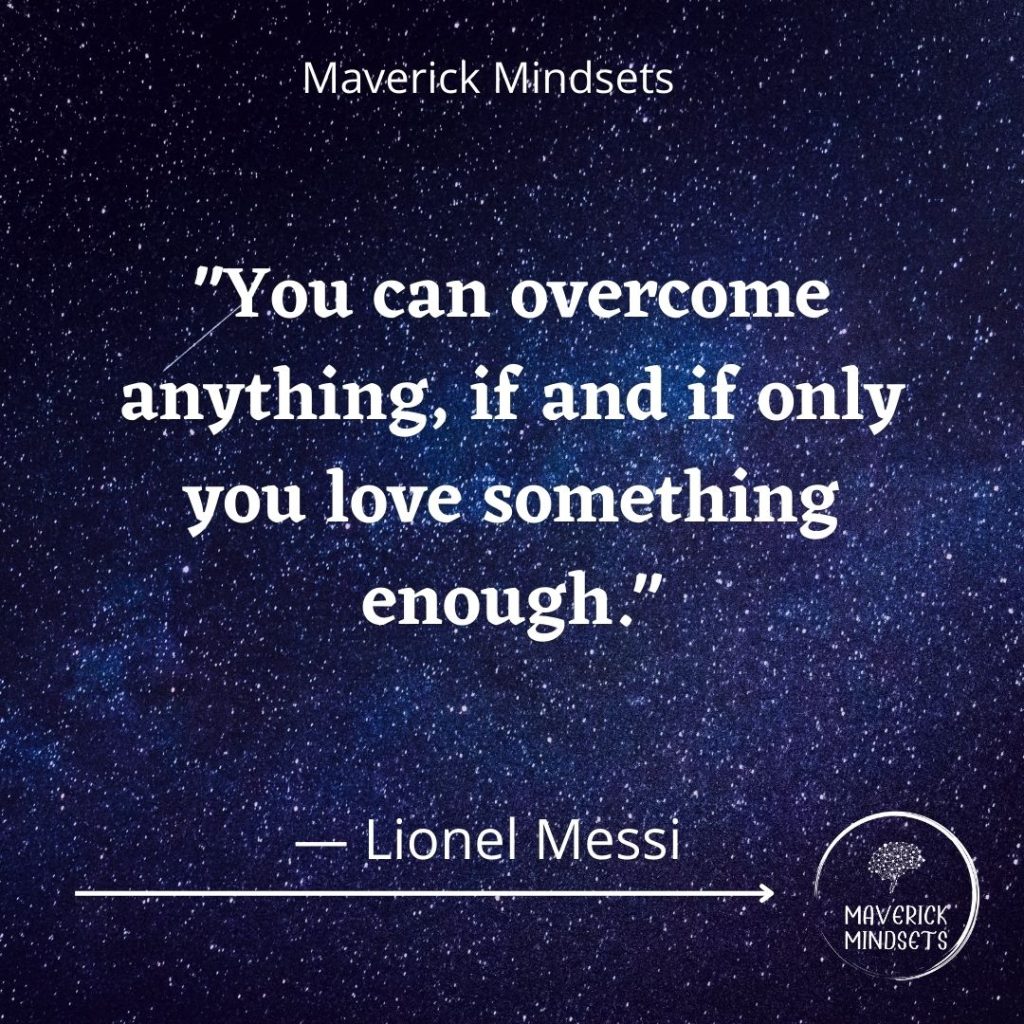 "You can overcome anything, if and if only you love something enough."
"I will never go to trial against Barça because it is the club that I love, which has given me everything since I arrived here. It's the club of my life, I made my life here."
"A lion doesn't concern himself with the opinions of a sheep."
"You have got to love the game."
"You cannot allow your desire to be a winner to be diminished by achieving success before and I believe there is room for improvement in every sportsman."
8 Lionel Messi Quotes About Sportsmanship
"Give the opponents more than one reason to stare at your feet."
"I go out and do the best I can in each game, and I don't think about the fouls other players will commit or whether I might be injured. It only does you harm to worry about those things."
"On a personal note, I think it won't be until after I've retired that I'm fully aware of what I've done or what I've gone on to achieve in my career."
"Sometimes, you have to accept you can't win all the time."
"In football as in watchmaking, talent and elegance mean nothing without rigor and precision."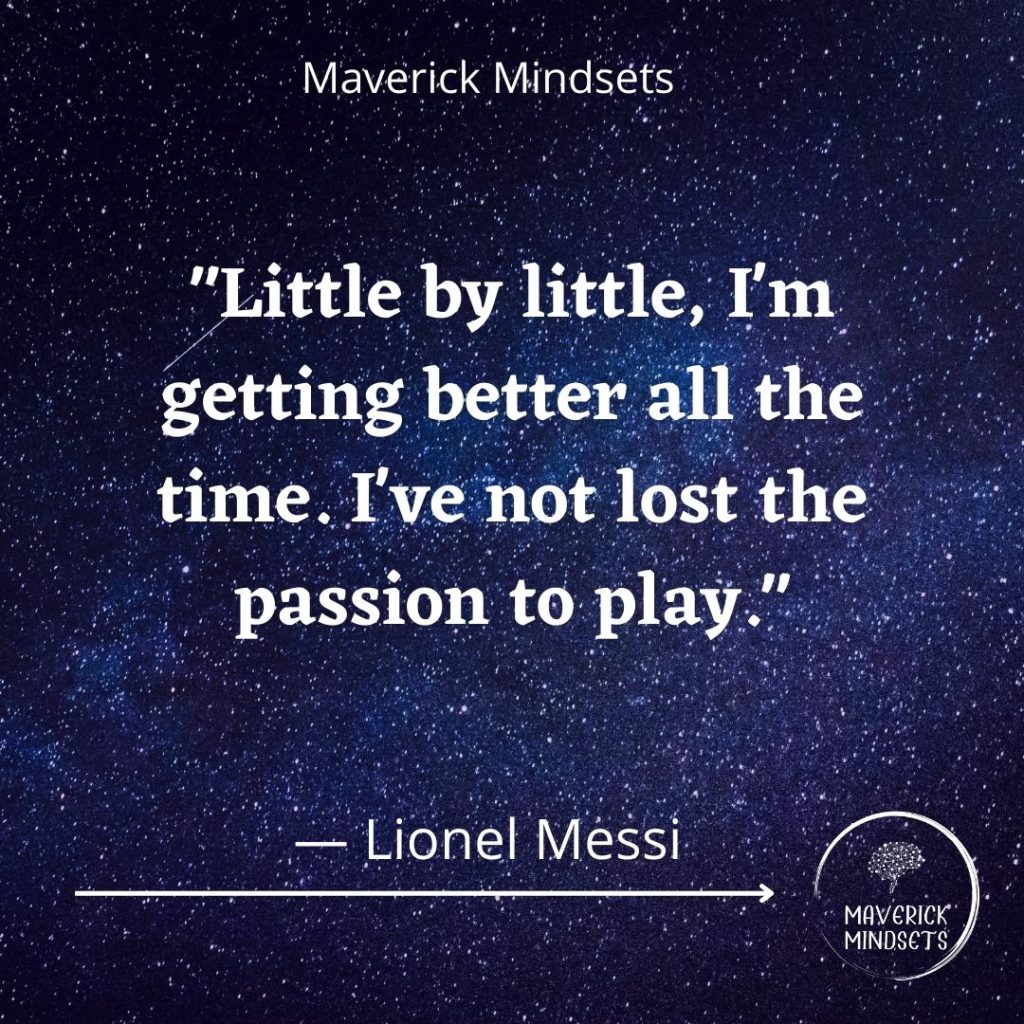 "Whether it's a friendly match, or for points, or a final, or any game – I play the same. I'm always trying to be my best, first for my team, for myself, for the fans, and to try and win."
"Many years ago when I first started my career Maradona told me "to enjoy and play as you know", and that's stayed with me ever since and is the best advice I've been given."
"I still have a lot of room for improvement. For example, I want to shoot equally well with both feet."
10 Lionel Messi Quotes About Family
"Nah, I've always had a great relationship with my two brothers, I have always had their support in my football and in everything. They've been very close to me and we have a great relationship."
"There are more important things in life than winning or losing a game."
"I am the happiest man alive and I am happy for myself, for my family and for my country."
"Being a dad changes everything for the better and I'm really enjoying it."
"I know how important it is to have a helping hand."
"My family was always present when I needed them and sometimes felt even stronger emotions than me."
"If I hadn't had support, I wouldn't have been able to fulfill my dreams."
"Before if I lost or did something wrong I didn't talk to anyone for three or four days until it passed. Now, I come home after a game, I see my son, and everything is alright. "
"I am a normal person. I have the same life as any human being. When I finish playing, doing my work, I have my family, my friends, and I live like any other person."
"Just to hear people saying and thinking that makes me very proud indeed. But I try not to think about it too much and just focus on enjoying everything that I have in this life."
10 Training Quotes From Lionel Messi
"Motivation is not something I struggle with. I love playing football, I love being in training."
"One of the Arsenal players came up to me afterwards and said it had been an honor to be on the same pitch as me. I thought, My God, that is a great thing to say when your team has just lost."
"I always thought about carrying on training and working, chasing my dream."
"Goals are only important if they win games."
"I know how important it is to have a helping hand. In my childhood I had difficult times because of hormonal problems. If I hadn't had support, I wouldn't have been able to fulfill my dreams."
"I want to concentrate on winning things with Barcelona and Argentina. Then if people want to say nice things about me when I have retired, great. Right now, I need to concentrate on being part of a team – not just on me."
"I made sacrifices leaving Argentina, leaving my family to begin a new life. I changed my friends, my people. Everything. But everything I did, I did for soccer, to achieve my dream."
"I've never stopped being Argentine, and I've never wanted to. I feel very proud of being Argentine, even though I left there. I've been clear about this since I was very young, and I never wanted to change. Barcelona is my home because both the club and the people here have given me everything, but I won't stop being Argentine."
"From the age of three, I played every day-morning, afternoon and night."
"I'm lucky to be part of a team who help to make me look good, and they deserve as much of the credit for my success as I do for the hard work we have all put in on the training ground."
10 More Messi Football Quotes
"I would pass onto any young player to enjoy your football, play your football as you want to play the game, try and enjoy it and make the most of it."
"My style of play has always been the same. I never tried to develop a specific style. From very young I just played this way."
"I never had any problems with my height. I was always the smallest kid, at school and in my teams."
"Before if I lost or did something wrong I didn't talk to anyone for three or four days until it passed. Now, I come home after a game, I see my son, and everything is alright."
"It seems like people want to blame me for everything. Whenever any issue arises, I'm said to have been involved even if I've had nothing to do with it. That's why I always focus on what I know, which is playing football, and try to be very careful with what I say because people always try and twist things."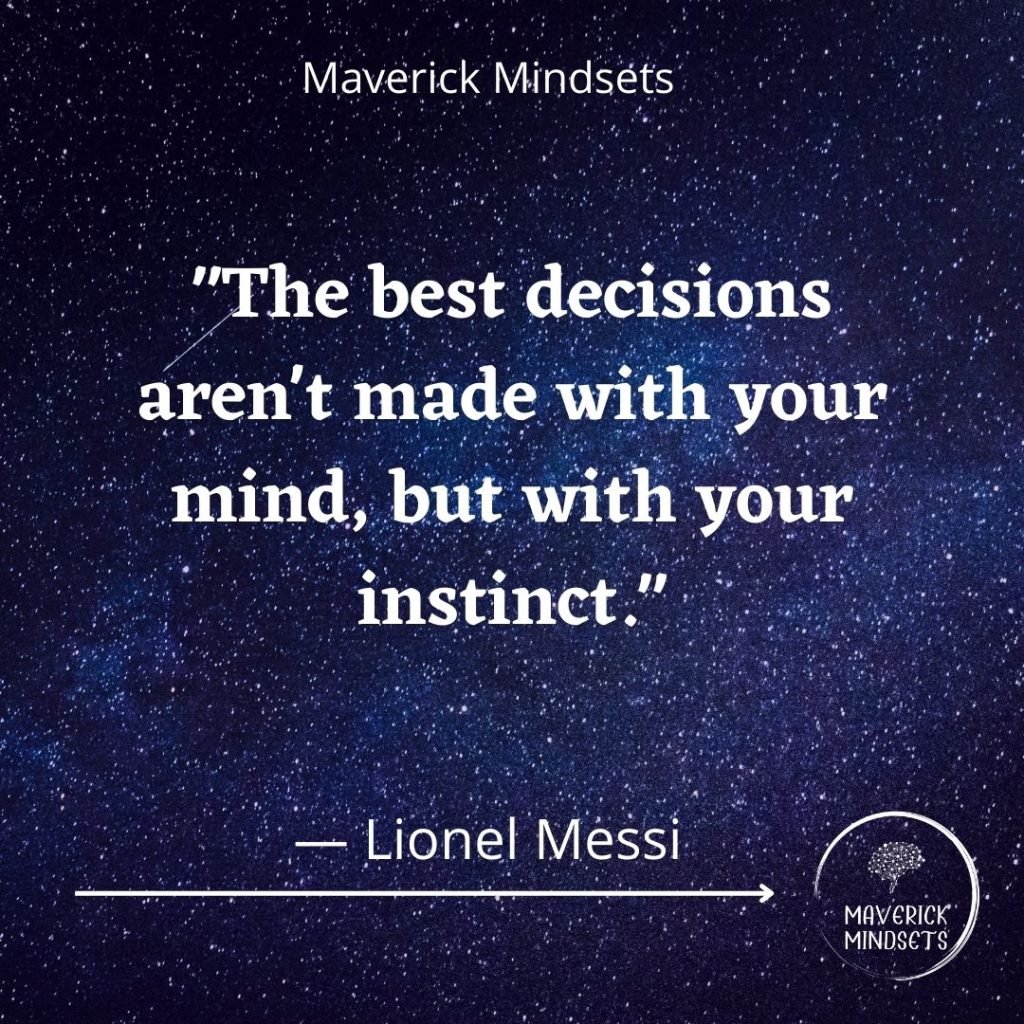 "Every time I start a year, I start with the objective of trying to achieve everything, without comparing it to how I've done in other seasons."
"When I was a kid, my friends would call me to go out with them, but I would stay home because I had practice the next day."
"Without the help of my teammates I would be nothing. I wouldn't win titles, honors, nothing."
"I like to score goals but I also like to have friends among the people I have played with."
"I have fun like a child in the street. When the day comes when I'm not enjoying it, I will leave football."
5 Lionel Messi Quotes About Ronaldo
"There are a lot of athletes that I admire: LeBron, Nadal, Federer. There's Cristiano in football."
"Ronaldo was my hero. I loved watching players like Zidane, Ronaldinho, and Rivaldo, but Ronaldo was the best striker I've ever seen."
"It doesn't matter if I am better than Cristiano Ronaldo, all that matters is that Barcelona are better than Madrid."
"Although it was a bit difficult to see him win trophies, he gave La Liga prestige."
"Ronaldo is always there scoring goals in all the games… he is at his peak or a bit below it makes no difference."
"He's a phenomenal player who has many qualities that year after year he improves. He's one of the best."
17 Best Quotes About Messi
"For me to watch Messi is a pleasure – it's like having an orgasm – it's an incredible pleasure."
– Luis Figo
"I think he reached and surpassed the level of Maradona. He does incredible things, at a speed that is insane."
– Paolo Maldini
"I have seen the player who will inherit my place in Argentine football and his name is Messi. Messi is a genius."
– Diego Maradona
"Messi does not need his right foot. He only uses the left and he's still the best in the world. Imagine if he also used his right foot, then we would have serious problems."
– Zlatan Ibrahimovic
"Once they said they can only stop me with a pistol. Today you need a machine gun to stop Messi."
– Hristo Stoichkov
"Although he may not be human, it's good that Messi still thinks he is."
– Javier Mascherano
"The other day I saw one of his games. He was running with the ball at a hundred per cent full speed, I don't know how many touches he took, maybe five or six, but the ball was glued to his foot. It's practically impossible."
– Raul
"I was a big fan of Maradona growing up and of the current crop Ronaldo is good, but Messi is the best I've ever seen. I don't dish out praise lightly, but Messi deserves it. I look for weaknesses in his game and I can't find them."
– Roy Keane
"Don't write about him, don't try to describe him, just watch him."
– Pep Guardiola
"Lionel Messi is quite clearly the best player ever. It's a pleasure to pit myself against him and when I finish my career it's something I can look back on and know I've tested myself against the very best."
– John Terry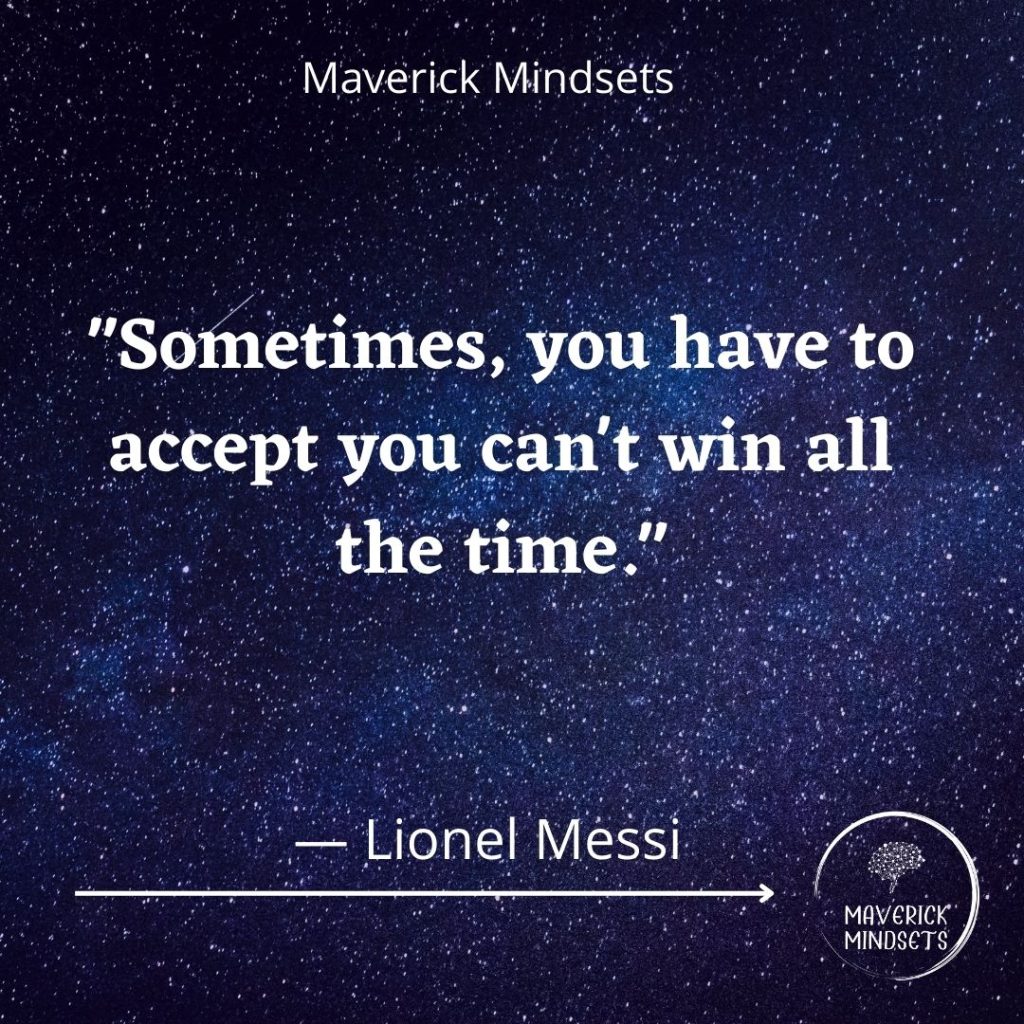 "Messi is class. There is him, and then there is the rest. What he does is extraordinary."
– Franck Ribery
"Messi will be the player to win the most Ballons d'Or in history. He will win five, six, seven. He is incomparable. He's in a different league."
– Johan Cruyff
"He's well above anything else I've ever seen. He's an alien."
– Carles Puyol
"Messi is the best in the world without any doubt and for me [in] the history of football."
– Luis Enrique 
"I have never seen anything like Leo Messi. He is a miracle from God!"
– Arda Turan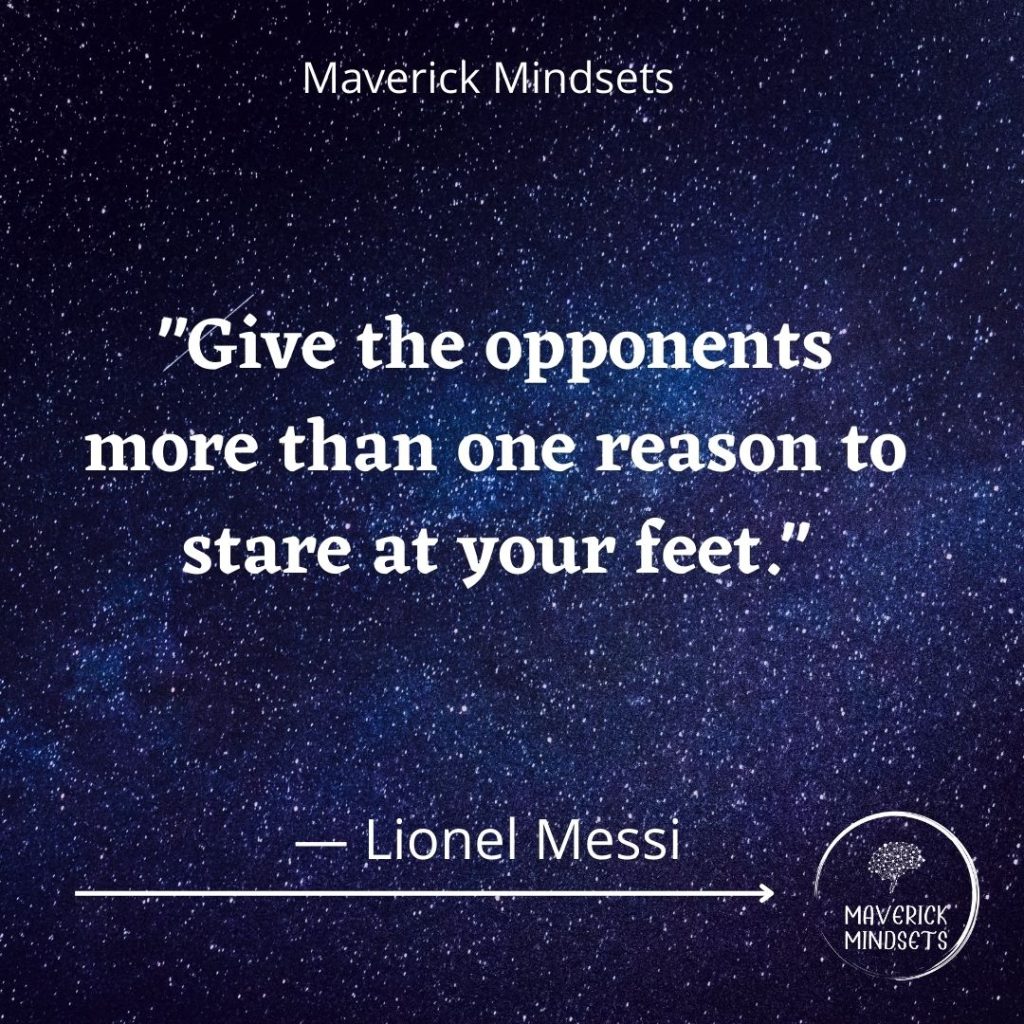 "What Leo does is so incredible that I have to be careful not to stand still watching him make his moves."
– Thierry Henry
"Life with Leo is prettier, of another colour."
– Josep Maria Bartomeu
"I wear the number 10 Jersey for the US National Team in honor of the greatest athlete I have ever seen: Messi!" 
– Kobe Bryant
"Messi is a genius. He has everything. When I watch him, I see a player who is very, very, skillful, very clever and his left foot is like Diego Maradona's." 
– Franz Beckenbauer
"To compare Lionel Messi to anybody else is unfair on them." 
– Sid Lowe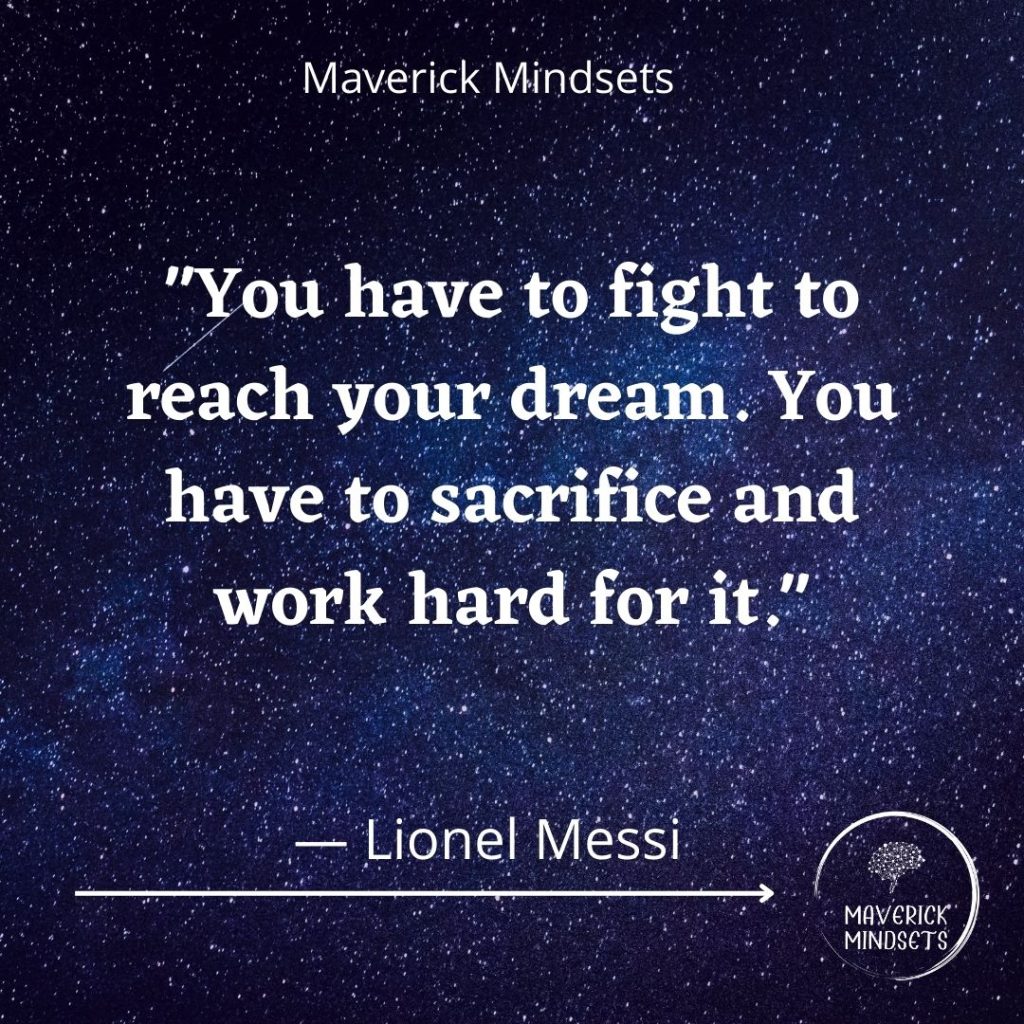 "Is Messi a real player or a PlayStation character?" 
– Radamel Falcao
"Messi has a divine gift." 
– Dani Alves
"Messi or Ronaldo best player in the world? In the world, I would say Ronaldo. Messi is from another planet." 
– Arda Turan
"I have seen the player who will inherit my place in Argentine football and his name is Messi. Messi is a genius." 
– Diego Maradona
"I like Messi a lot, he's a great player. Technically, we're practically at the same level." 
– Pele
61 Inspirational George Best Quotes Check out these inspirational George Best quotes. George Best was a legendary footballer who is widely regarded as one of
Read More »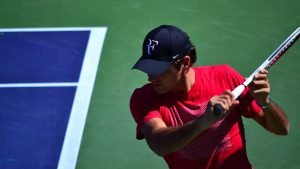 50 Inspiring Quotes From Roger Federer (2023) These motivational Roger Federer quotes are sure to inspire you. Federer is one-third of the 'Big 3' tennis
Read More »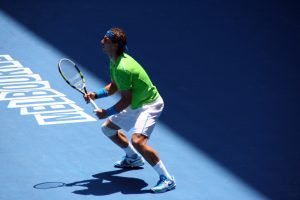 Top 100 Rafael Nadal Quotes (2023) Check out these awesome Rafael Nadal quotes from one of tennis' all time greats. Rafael Nadal is a Spanish
Read More »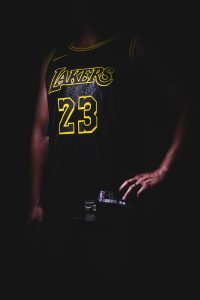 The MostInspirational Lebron James Quotes Of All Time Check out these awesome LeBron James Quotes from the king of the NBA. LeBron Raymone James Sr.
Read More »
The Best Iron Mike Tyson Quotes Read the best Iron Mike Tyson quotes from the baddest man on the planet. After becoming the youngest world
Read More »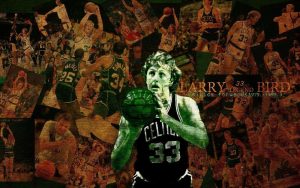 The Ultimate collection of Larry Bird quotes Larry Joe Bird nicknamed "the Hick from French Lick" and "Larry Legend," is an American retired professional basketball
Read More »
Top 100 NBA Quotes 2023 The National Basketball Association (NBA) stands as the premier professional basketball league globally, captivating fans with its electrifying displays of
Read More »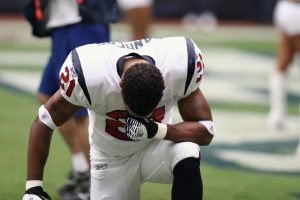 Top 50 NFL Quotes (2023) The National Football League (NFL) stands as a symbol of gridiron glory and American sporting excellence and these powerful NFL
Read More »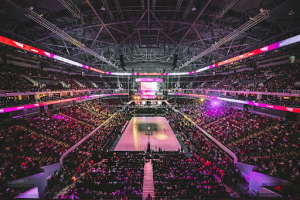 Basketball Quotes from Earvin 'Magic' Johnson We've got the ultimate collection of Magic Johnson quotes just for you. Earvin "Magic" Johnson Jr. is an American
Read More »
50 Best Cristiano Ronaldo Quotes Check out these amazing and inspiring Cristiano Ronaldo quotes. Cristiano Ronaldo is one of the most recognizable and successful footballers
Read More »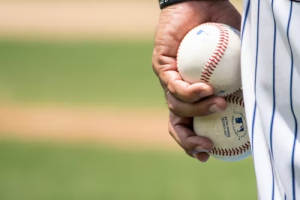 The Top 100 Jackie Robinson Quotes of All Time Jack Roosevelt Robinson was an American professional baseball player and in this article, we pay homage
Read More »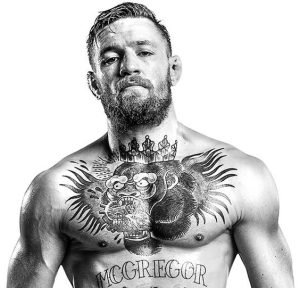 100 Badass Conor McGregor Quotes (2023) ADD TEXT ADD TEXT 10 Most Inspirational Connor McGregor Quotes "The more you seek the uncomfortable, the more you
Read More »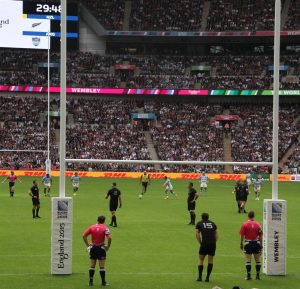 50 Best Rugby World Cup Quotes 2023 The 2023 Rugby World Cup will be the tenth men's Rugby World Cup, the quadrennial world championship for
Read More »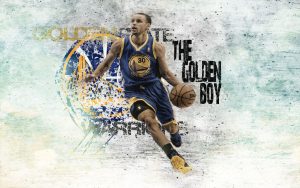 The Ultimate Collection of Steph Curry Quotes Here for some awesome Steph Curry Quotes? Keep reading. Wardell Stephen Curry II is an American professional basketball
Read More »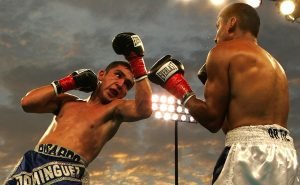 The ultimate fighting quotes collection According to the great Chinese military tactician Sun Tzu; "the supreme art of war is to subdue the enemy without
Read More »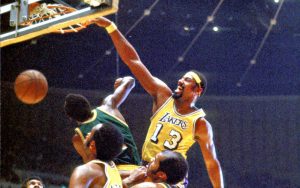 The Ultimate Collection of Wilt chamberlain quotes Keep reading to discover the best Wilt Chamberlain quotes about life, basketball and playing the villain. Wilton Norman
Read More »