Inspiring Michael Phelps Quotes
These awesome Michael Phelps quotes will inspire you to succeed.
Phelps is the most successful and most decorated Olympian of all time with a total of 28 medals.
He also holds the all-time records for Olympic gold medals.
10 Best Michael Phelps Quotes
"There will be obstacles. There will be doubters. There will be mistakes. But with hard work… THERE ARE NO LIMITS." 
"If you want to be the best you have to do things that other people aren't willing to do." 
"The more you dream the more you achieve." 
"I have the opportunity to be part of swimming history. To take the sport to a new level would be an honor for me. There's no better time to try this than now."
"I want to be able to look back and say, 'I've done everything I can, and I was successful.' I don't want to look back and say I should have done this or that. I'd like to change things for the younger generation of swimmers coming along."
"Perseverance, determination, commitment, and courage-those things are real. The desire for redemption drives you."
"Things won't go perfect. It's all about how you adapt from those things and learn from mistakes." 
"I learned how fast you can go from being an international hero to being a reference in a joke on a late night talk show."
"I like to just think of myself as a normal person who just has a passion, has a goal and a dream and goes out and does it. And that's really how I've always lived my life."
"If you put your mind to anything that you dream, you can achieve it."
10 Inspirational Quotes For The Younger Generation Of Swimmers
"I want to go to the World Cup. I want to go to the Masters. I want to go… anywhere."
"We need to make seeing a therapist more accessible; we've got to crack down on this and allow people the opportunity to seek help. It's going to be a game-changer. I would love people to become more vulnerable and reach out and ask for help. I would never want somebody to go through the feelings I had, almost exactly three years ago, of not wanting to be alive. That's a scary thing, and to think of where I am today compared to that – that's way bigger than winning a gold medal." 
"If I didn't swim my best, I'd think about it at school, at dinner, with my friends. It would drive me crazy." 
"Being able to do something that's never been done before, that's what I've always wanted to do. . . . There was nothing that was going to stand in my way of being the first."
"Other nights … I visualize to the point that I know exactly what I want to do: dive, glide, stroke, flip, reach the wall, hit the split time to the hundredth, then swim back again for as many times as I need to finish the race."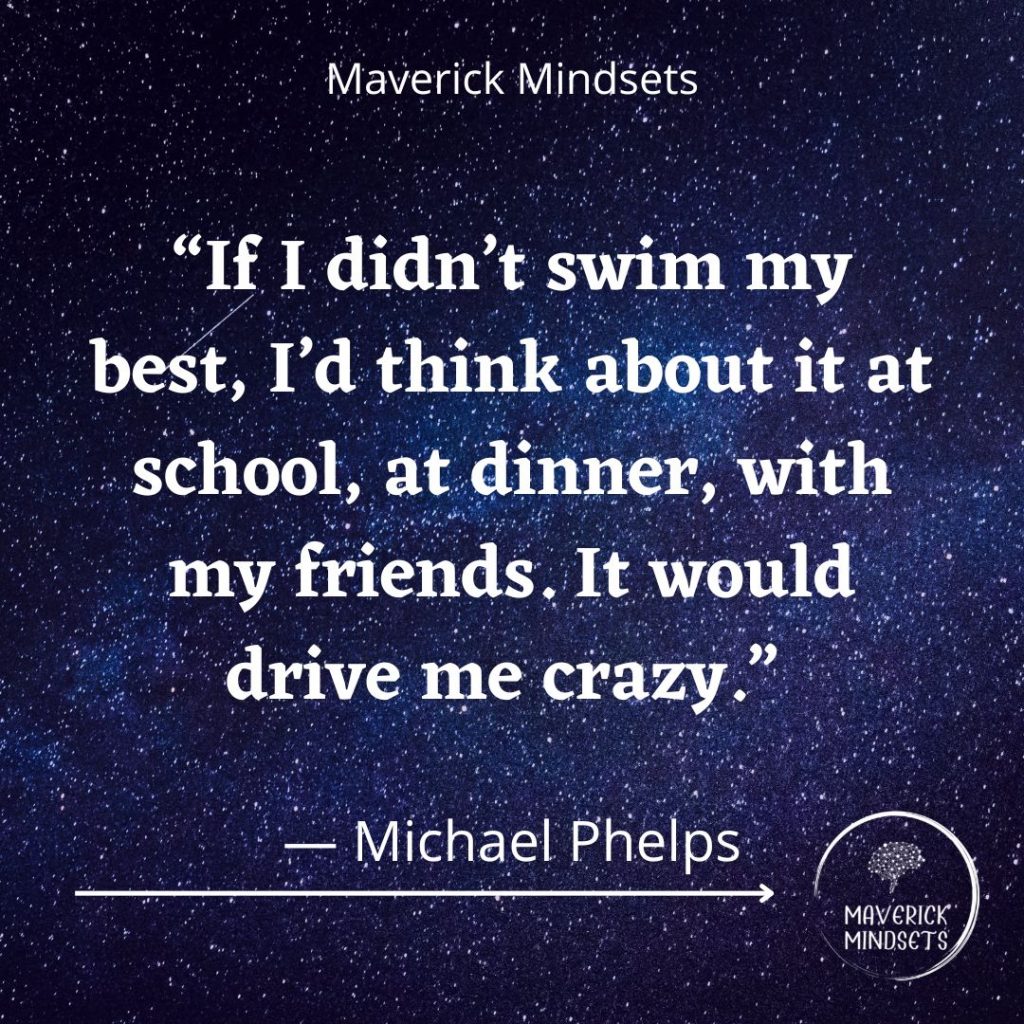 "Being compared to Ian Thorpe, that could be one of the greatest compliments you could ever get in swimming – being compared to him and Mark Spitz." 
"Obviously for water safety, you want to learn just to be comfortable in the water; that's the main goal. I think the second that you start freaking out and feeling uncomfortable, it's not going to go well." 
"I would visualize the best- and worst-case scenarios. Whether I get disqualified or my goggles fill up with water or I lose my goggles or I come in last, I'm ready for anything." 
"The problem with heart disease is the first symptom is often fatal." 
"Water has always been a large part of my life, so for me now, being a father with another child on the way, I'm just teaching some of the small things I've been able to learn – and passing that onto the younger generation. Small things like turning your faucet off when you brush your teeth, not taking a 30-minute shower when you really don't need to. So I want to teach the younger generation to spread the message and make a difference. I'm almost more excited to do this than I was to swim."
10 Motivational Quotes From The Greatest Olympian Of All Time
"I have reached a place in my life where I need to sit down and say, 'Well, what do I do? What's best for me?' I need to look into options for the future." 
"I think sometimes I guess you see records say you want to get there and use that as motivation. In a way, it's kind of cool if there is a possibility to rewrite history and be up there with the greats of Olympic history." 
"One thing with me, and every goal I've had – in the sport of swimming, my mother didn't know my goals. The only person that knew my goals were my coaches." 
"It's not how you start, but it's how you finish."
"I was very fortunate at a young age to learn what goal setting is and how to take time and spend it the right way. I have a lot going on now, but I want my family to have everything I had growing up and more, and yeah, for me to do that there are times when I need to jump on a plane and travel around the world in a week. But also, it's like, if I start getting burnt out, I know when I need to take a break. Your body tells you; just listen to what your heart is saying."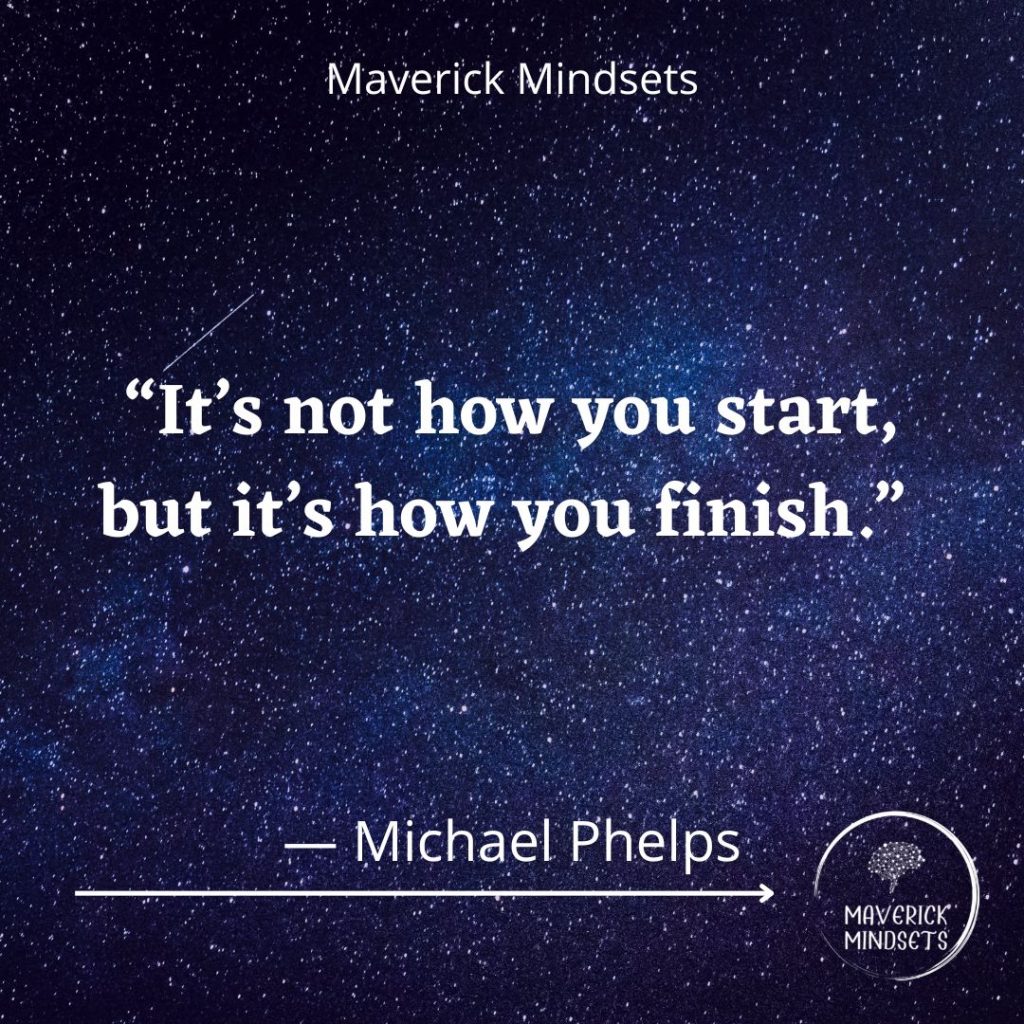 "I've been able to get an excitement back in the water." 
"I've always been fortunate in that I've been able to put myself in my own zone and relax. It comes naturally. I'm lucky to be that way" 
"I feel like Aaron brings out the best in me" 
"When I'm focused, there is not one single thing, person, anything that can stand in the way of my doing something. There is not. If I want something bad enough, I feel I'm gonna get there." 
"I feel most at home in the water. I disappear. That's where I belong."
15 Famous Michael Phelps Quotes
"You can't put a limit on anything. The more you dream, the farther you get." 
"The one thing that's common to all successful people: They make a habit of doing things that unsuccessful people don't like to do."
"My swimming career might be over, but I have the future ahead of me to turn the page and start whenever I want. It's not the end of a career. It's the beginning of a new journey."
"I think goals should never be easy, they should force you to work, even if they are uncomfortable at the time." 
"Every day is different and every day brings something more exciting."
"I have had extreme ups and downs. The biggest thing I learned after I broke my wrist is to never give up. Nothing in life will ever come easy. It depends on how you deal with those obstacles and how you overcome those obstacles. If you can overcome them, you're a stronger person. If you make mistakes along the way, as long as you never make that same mistake again, you're a successful person." 
"Dream as big as you can dream, and anything is possible."
"My goal is one Olympic gold medal. Not many people in this world can say, 'I'm an Olympic gold medalist.'
"Our time on Earth is already short enough. For me, it's like every single day I try to be as happy as I can. It's crazy to think about. We never have enough time. That's always the thing. We always want to do more. So it's about being able to spend time on the things that are most important to you. Life is a lot easier that way, and obviously, life is pretty difficult a lot of the time." 
"I have a lot of goals, but I think that I just want to take it day by day."
"I think that everything is possible as long as you put your mind to it and you put the work and time into it. I think your mind really controls everything."
"Anything is possible as long as you want it, you work for it. Doesn't matter what anyone else thinks, the only person that can really put pressure on you is yourself"
"I can only control my own performance. If I do my best, then I can feel good at the end of the day."
"So many people along the way, whatever it is you aspire to do, will tell you it can't be done. But it all it takes is imagination. You dream. You plan. You reach. There will be obstacles. There will doubters. There will be mistakes. But with hard work, with belief, with confidence and trust in yourself and those around you, there no limits."
"Things can change in the blink of an eye!"
15 Great Quotes From Swimmer Michael Phelps
"Records are always made to be broken no matter what they are. Anybody can do anything that they set their mind to." 
"Nobody is going to put a limit on what I'm doing." 
"I think with practice, you can being whatever you want to be, and with a goal you can go in any direction that you want to go in."
"I can't remember the last day I didn't train." 
"I knew I was not a failure in any way, and so did those close to me. It doesn't matter if you fall short; it is never a failure to go after your goals with everything you've got."
"I'm a Dunkin' Donuts kind of guy. I also like Cadbury's."
"At a very young age, I wrote down the goals that I had so I could always see what I wanted to accomplish. And I would look at that goal sheet and think "I still want to do this."So I'd decide "I'm not quitting."" 
"Nothing is impossible. With so many people saying it couldn't be done, all it takes is an imagination." 
"For recovery, I think it's a big deal to eat within a half-hour after you exercise. Otherwise, I just try to put carbs into my system before I swim and then load up on the protein after. I don't count calories. Whether it's Sour Patch Kids or Reese's or a bag of chips, if I feel like eating it, I'm going to eat it." 
"If you say "can't" you're restricting what you can do or ever will do."
"I want to test my maximum and see how much I can do. And I want to change the world of swimming." 
"It's the Olympics. If you can't get up to swim early in the morning, don't go."
"When you use your imagination anything can happen." 
"Eat, sleep and swim, that's all I can do."
"People say to me, 'You're so lucky. You get to see the world.' But I don't. I go to the hotel and to the pools and back again. That's it."
15 Quotes From An American Olympic Hero
"Swimming is more than a once-every-four-years sport. My goal is to bring attention to swimming – to give it some personality." 
"I think to be – for me to be an American is – you know, it's one of the greatest things in the world for – you know, for me just because I've been able to grow up with everything. The freedom. You know, in my eyes this is the greatest country in the world." 
"I always have on my headphones to block out all of the other distractions and I'm just focused on doing the best that I can…. There a few of them … DMX Party Up … Mack 10 BC and Ice Cube Connected for Life. I also listen to the Eminem CD …whichever song really gets me going that night" 
"If you look at me, basically my whole entire life I've been around water. So when you look at a stat like, "If you leave the faucet running for two minutes while you brush your teeth you waste four gallons of water," to me that's mind-blowing. There are so many people that don't even have access to clean water, and people leave their faucets running. For me it was something that fit with things that I believe in." 
"I am 26 and, and I don't recover as fast as I have in the past." 
"I wanted to do something nobody ever did. This goes hand in hand with my goal of changing swimming." 
"I always thought, it would be neat to make the Olympic team." 
"I try to separate my personal life from swimming." 
"We're all a little tired." 
"I won't predict anything historic. But nothing is impossible."
"I got the stamina. I can close."
"I'm pretty lazy. My wife always says, "you're the laziest, most successful Olympian I've ever seen." How does that make sense? Honestly, if I have downtime, I'm really, really good at not doing anything." 
"I don't want to be the next Mark Spitz; I want to be the first Michael Phelps."
"It doesn't matter what else is going on. When you walk into your arena or your – whatever you excel at, you're there to take care of the job that you have to do." 
"This is my 20th year in the sport. I've known swimming and that's it. I don't want to swim past age 30; if I continue after this Olympics, and come back in 2016, I'll be 31. I'm looking forward to being able to see the other side of the fence."
Powerful Tennis Quotes That Celebrate The US Open The US Open is a tennis championship that takes place every year in Queens, New York and
Read More »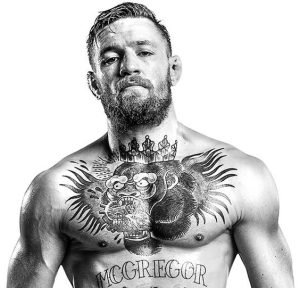 100 Badass Conor McGregor Quotes (2023) ADD TEXT ADD TEXT 10 Most Inspirational Connor McGregor Quotes "The more you seek the uncomfortable, the more you
Read More »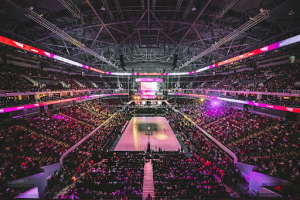 Basketball Quotes from Earvin 'Magic' Johnson We've got the ultimate collection of Magic Johnson quotes just for you. Earvin "Magic" Johnson Jr. is an American
Read More »
67 Inspirational Pele Quotes To Get Your Game Firing Check out these awesome inspirational Pele quotes. Edson Arantes do Nascimento, better known by his nickname
Read More »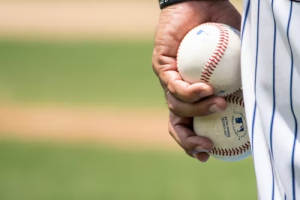 The Top 100 Jackie Robinson Quotes of All Time Jack Roosevelt Robinson was an American professional baseball player and in this article, we pay homage
Read More »
61 Inspirational George Best Quotes Check out these inspirational George Best quotes. George Best was a legendary footballer who is widely regarded as one of
Read More »
50 Best Cristiano Ronaldo Quotes Check out these amazing and inspiring Cristiano Ronaldo quotes. Cristiano Ronaldo is one of the most recognizable and successful footballers
Read More »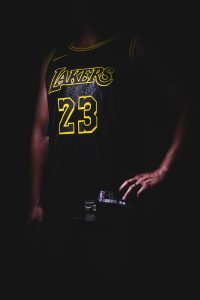 The MostInspirational Lebron James Quotes Of All Time Check out these awesome LeBron James Quotes from the king of the NBA. LeBron Raymone James Sr.
Read More »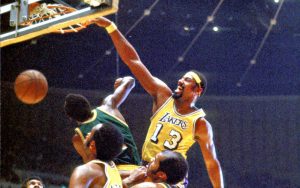 The Ultimate Collection of Wilt chamberlain quotes Keep reading to discover the best Wilt Chamberlain quotes about life, basketball and playing the villain. Wilton Norman
Read More »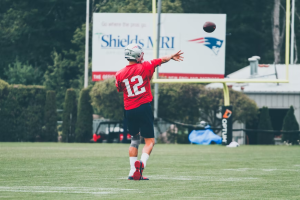 105 Motivational Quotes By Tom Brady Why would you want to read Tom Brady quotes? Thomas Edward Patrick brady jr. is an American Football quarterback
Read More »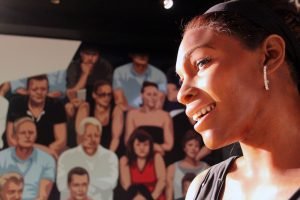 The ultimate collection of Serena Williams quotes Keep reading for the ultimate collection of Serena Williams quotes. Serena Jameka Williams is an American professional tennis
Read More »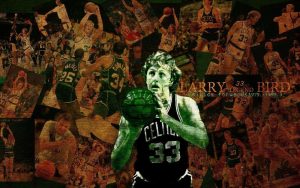 The Ultimate collection of Larry Bird quotes Larry Joe Bird nicknamed "the Hick from French Lick" and "Larry Legend," is an American retired professional basketball
Read More »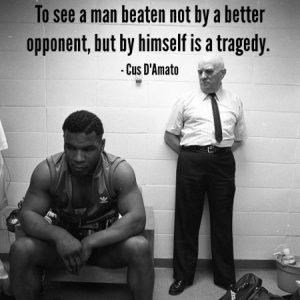 The Best Cus D'Amato Quotes 2023 These Cus D'Amato quotes come from the philosophical giant who was an inspirational and enigmatic figure in the world
Read More »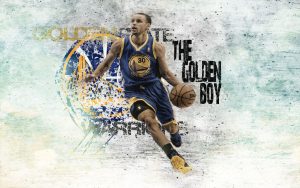 The Ultimate Collection of Steph Curry Quotes Here for some awesome Steph Curry Quotes? Keep reading. Wardell Stephen Curry II is an American professional basketball
Read More »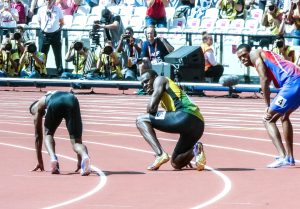 85 Most Inspirational Usain Bolt Quotes 2023 The awesome Usain Bolt quotes are sure to inspire you to success. Usain Bolt is a retired Jamaican
Read More »