107 December Quotes For A Month Full Of Joy
Welcome December and everything it has to offer – a holiday season that we hope will bring you a happy Christmas,  with these breathtaking December quotes!
Winter can be tough for many, battling harsher weathers and the dim light of a grey December, but the month of December is also, without doubt, the jewel in winter's crown.
These short December quotes will help you embrace December's wintery breath and warm your heart in time to decorate your Christmas tree, and fully appreciate everything that's good about our final month of the year.
Happy December!
Inspirational December Quotes
"It is never over, though we are in December."
– Ernest Agyemang Yeboah
"The crisp path through the field in this December snow, in the deep dark, where we trod the buried grass like ghosts on dry toast."
– Dylan Thomas
"There is october in every november and there is november in every december! all seasons melted in each other's life!"
– Mehmet Murat ildan
"He had been walking for a long time, ever since dark in fact, and dark falls soon in December."
– Charlotte Riddell
"By December an elastic skin of ice reached out hundreds of miles into the sea, rolling with every wave."
– Will Chancellor "In the winter she curls up around a good book and dreams away the cold."
– Ben Aaronovitch
"Remember this December, that love weighs more than gold."
 – Josephine Dodge Daskam Bacon
"It is the middle of December now, and we are about to travel to Switzerland where we plan to ski a little, relax a little, and shoot a Dutch politician a little."
– Hugh Laurie
"Rosa Parks was a woman of strength, conviction, and morality. Her action on December – to defy the law made her a leading figure in our nation's civil rights history."
– John Shimkus
"God gave us memory so that we might have roses in December."
– James M. Barrie "On December, Chicago led a task force built around the carrier Lexington to Midway Island, at the western end of the Hawaiian Islands, about, miles from Pearl Harbor." 
– Jack Adams
"How did it get so late so soon? Its night before its afternoon. December is here before it's June. My goodness how the time has flewn. How did it get so late so soon?"
– Dr. Seuss
"And last December drear, with piteous low-drooped head. In a voice of desolation crying out, The year is dead. And so, with changeful gear, with smile or frown or song, the months, in strange variation, are ever gliding along." 
– Edgar Fawcett
"If cold December gave you birth, The month of snow and ice and mirth, Place on you hand a Turquoise blue, Success will bless whate'er you do."
– Unknown
"A bare tree stands with roots on both ends in December days."
– Kiran Bantawa "In a drear-nighted December, Too happy, happy brook, Thy bubblings ne'er remember Apollo's summer look; But with a sweet forgetting, They stay their crystal fretting, Never, never petting About the frozen time." 
– John Keats
"Without Hope, we live in desire." 
– Dante
"On the 1st day of December, I was confirmed, and in accordance with the word of the Lord I was ordained an Elder under the hands of the Prophet." 
– Orson Pratt
"A manager's job is simple. For one hundred sixty-two games you try not to screw up all that smart stuff your organization did last December." 
– Earl Weaver
"Of all the months of the year there is not a month one half so welcome to the young, or so full of happy associations, as the last month of the year." 
– Charles Dickens
"I have forgotten much, but still remember The poinsiana's red, blood-red in warm December." 
– Claude McKay
"Will love be true as December frost, or fickle and fall like the rose in June?"
– Clement Scott
December Quotes Of Positivity
"I get excited for big games in December." 
 – Jon Gruden
"I was surprised my quilt and pillow were cold. I see that now the window's bright again. Deep in the night, I know the snow is thick, I sometimes hear the sound as bamboo snaps."
– BaiJuyi
"I've come to believe that whoever I am didn't start on December, and isn't going to end on whatever that mysterious date is in the future." 
– Patty Duke
"December, being the last month of the year, cannot help but make us think of what is to come."
– Fennel Hudson "I miss being in Barbados in December. That is the time I always remember. The smell of varnish on the wooden floors. And the smell of paint on the wooden doors. The crowds in de Supermarket buying up the rum, and the music blasting. Puh rup a pum pum."
– Charmaine J Forde
"May and October, the best-smelling months? I'll make a case for December: evergreen, frost, wood smoke, cinnamon." 
– Lisa Kleypas
"If it's December in Casablanca, what time is it in New York?" 
– Howard Koch
"In December ring Every day the chimes; Loud the gleemen sing In the streets their merry rhymes. Let us by the fire Ever higher Sing them till the night expire!" 
– Henry Wadsworth Longfellow
"My December is typically one big, sweaty 'wintry mix' blur, not a punch-laden, heartwarming mixer."
– Emily Weiss "Someone asked me when is my birthday? The poet inside me replied, My birthday is on the last day of the year. It's 31st December my dear!" 
– Anamika Mishra
"I heard a bird sing in the dark of December. A magical thing. And sweet to remember. We are nearer to spring than we were in September. I heard a bird sing in the dark of December." 
– Oliver Herford
"Cold in the earth and fifteen wild Decembers, From those brown hills, have melted into spring." 
– Emily Bronte
"If the October days were a cordial like the sub-acids of fruit, these are a tonic like the wine of iron. Drink deep or be careful how you taste this December vintage. The first sip may chill, but a full draught warms and invigorates." 
– John Burroughs
"What good is the warmth of summer, without the cold of winter to give it sweetness."
– John Steinbeck "I've come to sing you a song called December." 
– Ryan Murphy
"There's something super special about December."
– Charmaine J. Forde
"I know. I'm lazy. But I made myself a New Years resolution that I would write myself something really special. Which means I have 'til December, right?"
– Catherine O'Hara
"It's been said that Bill Gates has come up with something that'll be released in December that's gonna put a lid on counterfeiting. If that's a fact then it's really interesting to own your own product with all the potential methods of downloading." 
– Merle Haggard
"In the depth of winter, I finally learned that there was in me an invincible summer."
Albert Camus
"I represented Wall Street, as a senator from New York, and I went to Wall Street in December of  before the big crash that we had. I basically said, 'Cut it out! Quit foreclosing on homes! Quit engaging in these kinds of speculative behaviors." 
– Hillary Clinton
December Quotes For Christmas
"The holly and the ivy, when they are both full grown, of all trees that are in the wood. The holly bears the crown. O, the rising of the sun, and the running of the deer the playing of the merry organ. Sweet singing in the choir." 
– Christmas Carol
"My brothers and sisters, true love is a reflection of the Savior's love. In December of each year we call it the Christmas spirit. You can hear it. You can see it. You can feel it."
– Thomas S. Monson
"Christmas is a time when you get homesick even when you're home."
– Carol Nelson "It was snowing. It was always snowing at Christmas. December, in my memory, is white as Lapland, though there were no reindeers. But there were cats." 
– Dylan Thomas
"When I was a child, my December weekends were spent making cards, decorating the tree, hanging the wreath and preparing brandy butter and peppermint creams." 
– Pippa Middleton
"At Christmas I no more desire a rose Than wish a snow in May's new-fangled mirth; But like of each thing that in season grows."
– William Shakespeare
"December 25th has become guilt and obligation." 
– Phil Donahue "Hot cocoa and cold toes remind me of Christmas."
– Toni Sorenson
"Every December, I host a tree-trimming party. I serve chili with cornbread and lots of good wine. It's a wonderful party, and it shows how much adults like to play."
"When December comes, can 'The Nutcracker' be far behind? No, it can't, not in America, anyway."
 – Robert Gottlieb
"People can't concentrate properly on blowing other people to pieces if their minds are poisoned by thoughts suitable to the twenty-fifth of December."
– Ogden Nash
"Christmas begins about the first of December with an office party and ends when you finally realize what you spent, around April fifteenth of the next year."
– P.J. O'Rourke
"Outside the house it was storming, a busy downfall of flakes that the wind blew lightly across acres of old snow left from December." 
– Gladys Hasty Carroll
"I detest 'Jingle Bells,' 'White Christmas,' 'Rudolph the Red Nosed Reindeer,' and the obscene spending bonanza that nowadays seems to occupy not just December, but November and much of October, too." 
– Richard Dawkins
"I don't mean to burst anyone's bubble, but there is no scriptural or historical basis for December 25th actually being the day that Jesus was born." 
– Charity Sunshine Tillemann-Dick
"My favorite traditional Christmas movie that I like to watch is All Quiet on the Western Front. It's just not December without that movie in my house."
– Tom Hanks
"Who is not a love seeker when December comes? Even children pray to Santa Claus." 
– Rod McKuen
"Roasting turkeys! Rich mince pies! Cakes of every shape and size!" 
– Louise Bennett Weaver and Helen Cowles LeCron
"There must be something ghostly in the air of Christmas. Something about the close, muggy atmosphere that draws up the ghosts, like the dampness of the summer rains brings out the frogs and snails." 
– Jerome K. Jerome
"I heard the bells on Christmas Day, their old, familiar carols play, And wild and sweet the words repeat Of peace on earth, good-will to men!" 
– Henry Wadsworth Longfellow
"Chill December brings the sleet, Blazing fire, and Christmas treat." 
– Sara Coleridge
"As we struggle with shopping lists and invitations, compounded by December's bad weather, it is good to be reminded that there are people in our lives who are worth this aggravation, and people to whom we are worth the same."
– Donald E. Westlake
December Quotes For The Heart Of Winter
"When dark December glooms the day, and takes our autumn joys away." 
 – Walter Scott
"To appreciate the beauty of a snowflake it is necessary to stand out in the cold."
– Aristotle
"December was a horrible month." 
– Sandy Bryant
"It seems like everything sleeps in winter, but it's really a time of renewal and reflection."
– Elizabeth Camden "What should we speak of when we are old as you? when we shall hear the rain and wind beat dark December? How in this our pinching cave, shall we discourse the freezing hours away?" 
– William Shakespeare
"I watched you storm towards the restaurant door. It was a chilly December morning and the birds sitting on the high wires in the neighborhood refused to fly any longer." 
– Malak El Halabi
"December is the toughest month of the year. Others are July, January, September, April, November, May, March, June, October, August, and February." 
– Mark Twain
"O cruel cloudless space, and pale bare ground where the poor infant lies. Why do we feel restored as in a sacramental place? Here Mystery is artifice, and here a vision of such peace is stored, healing flows from it through our eyes." 
– May Sarton
"I think of John every day. I do try to block it, but December is not the only day I think of him."
– Yoko Ono "Ah, distinctly I remember it was in the bleak December. And each separate dying ember wrought its ghost upon the floor."
– Edgar Allan Poe
"Yesterday, December seventh, , a date which will live in infamy, the United States of America was suddenly and deliberately attacked by naval and air forces of the Empire of Japan."
– Franklin D. Roosevelt
"It is December, and nobody asked if I was ready."
– Sarah Kay
"You skins is so cold and dry. Like you are also afraid so this coming December." 
 – Moaz Zulfiqar
"Men are April when they woo, December when they wed. Maids are May when they are maids, but the sky changes when they are wives." 
– William Shakespeare "Michigan isn't just cold in December; it's arctic." 
– Daniel Milstein
"December's wintery breath is already clouding the pond, frosting the pane, obscuring summer's memory." 
– John Geddes
"In cold December fragrant chaplets blow, And heavy harvests nod beneath the snow."
– Alexander Pope
"On the evening of December , General Washington in a most severe season crossed the Delaware with a part of his army, then reduced to less than men in the whole."
– Mercy Otis Warren
"In this world only winter is certain."
George R.R. Martin
"How like a winter hath my absence been. From thee, the pleasure of the fleeting year. What freezings have I felt, what dark days seen? What old December's bareness everywhere."
– William Shakespeare
"The sun that brief December day Rose cheerless over hills of gray, And, darkly circled, gave at noon A sadder light than waning moon."
– John Greenleaf Whittier
December Quotes To Motivate You
"The cold is coming. December's winter solstice. Start of the season." 
– Robert Pettit
"If winter comes can spring be… We're nearer to spring than we were in September."
– Sylvia Plath
"December drops no weak, relenting tear, by our fond summer sympathies ensnared. Nor from the perfect circle of the year, can even winter's crystal gems be spared." 
– Christopher Pearse Cranch
"Nothing burns like the cold." 
 – George R.R. Martin "He had waited a long time for this special December. Now that it was almost upon him, he wasn't frightened, but he was eager, he decided. He was eager for it to come. And he was excited, certainly. All of the Elevens were excited about the event that would be coming so soon." 
– Lois Lowry
"There was warmth in his large piercing brown eyes. The kind of warmth that tucks a child into bed. The same kind of warmth that dries your wet hair on a rainy December afternoon."
 – Malak El Halabi
"I wander forth this chill December dawn: John Frost and all his elves are out, I see, As busy as the elfin world can be, Clothing a world asleep with fleecy lawn."
 – Robert Buchanan
"When I was a kid, Toronto streets were deserted and quiet on Sundays, except for the sound of church bells I stood on the sidewalk one December listening to the Christmas bells I've never forgotten that moment."
 – John Geddes
"The gardening season officially begins on January 1st, and ends on December." 
– Marie Huston
"Do your heart and head keep pace? When does hoary Love expire, when do frosts put out the fire? Can its embers burn below all that chill December snow?"
 – Edmund Clarence Stedman
"I would anticipate that the Electoral College will be held on the th of December, and our electorate votes will go to the certified winner."
 – Ken Blackwell
"I blink January's lashes and gush down December's cheeks."
– Sanober Khan
"Spring passes and one remembers one's innocence. Summer passes and one remembers one's exuberance. Autumn passes and one remembers one's reverence. Winter passes and one remembers one's perseverance."
– Yoko Ono
"It was December, I had never felt so cold, the eel soup lay heavy on my stomach, I was afraid I'd die, I turned aside to vomit, I envied them." 
– Samuel Beckett
Top 100 NBA Quotes 2023 The National Basketball Association (NBA) stands as the premier professional basketball league globally, captivating fans with its electrifying displays of
Read More »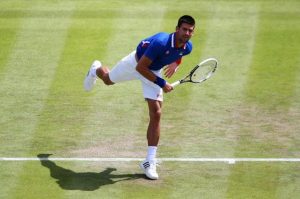 Top 100 Novak Djokovic Quotes These Novak Djokovic quotes are sure to get you fired up. Novak Djokovic is a Serbian professional tennis player. He
Read More »
75 Famous quotes and sayings about the united states marines Established in 1775, the U.S. Marines are a fighting force steeped in history, pride and
Read More »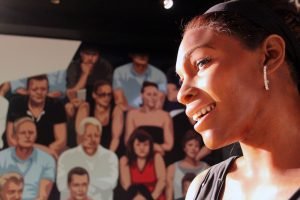 The ultimate collection of Serena Williams quotes Keep reading for the ultimate collection of Serena Williams quotes. Serena Jameka Williams is an American professional tennis
Read More »
Nipsey Hussle Quotes on Life, Love And Music Real name Ermias Joseph Asghedom, Nipsey Hussle (or Nipsey Hu$$le) was an American rapper, community activist, and
Read More »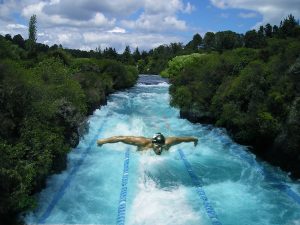 Inspiring Michael Phelps Quotes These awesome Michael Phelps quotes will inspire you to succeed. Phelps is the most successful and most decorated Olympian of all
Read More »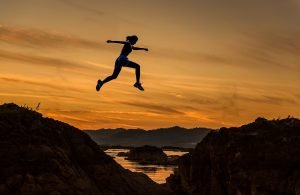 Inspirational Quotes and Bible Verses You might be preparing hard for a big sporting event, needing motivation, or seeking guidance on how to remain humble
Read More »
Share Your Love With 50 Powerful Mother's Day Quotes Dive into the 50 best Happy Mother's Day quotes to celebrate all that is great about
Read More »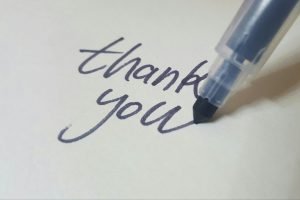 Daily Gratitude Prompts – To Get More Out Of Life Daily gratitude Journal Prompts are a simple pleasure that can have huge positive effects on
Read More »
Powerful Latin quotes about strength 2022 Ancient Rome is responsible for some pretty badass Latin quotes about strength, and the Latin language has been giving
Read More »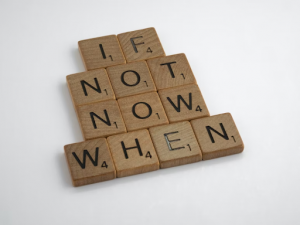 Add Monday Motivation To Your Workweek If the first day of the week is giving you a severe case of the Monday blues, then these
Read More »
Famous Latin Expressions About Death The ancient Romans certainly had a way with words, and when it came to Latin quotes about death, they didn't
Read More »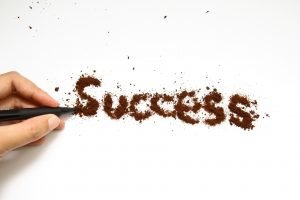 What is personal development and why does it matter? Are you interested in finding out about what personal development means?  Maybe the term has been
Read More »
The best ways to make legit money as a teenager If you're a teenager and you're looking for ways to make some cash then don't
Read More »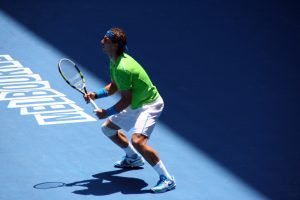 Top 100 Rafael Nadal Quotes (2023) Check out these awesome Rafael Nadal quotes from one of tennis' all time greats. Rafael Nadal is a Spanish
Read More »